As we get ready to pay our respects over the next two afternoons, it presents an opportunity to share this memory with all of you. This picture was taken at the CES Fall Carnival at the start of this school year. It was an awesome afternoon and a terrific event, and the team effort to make it happen included Greg, of course. At one point, Greg decided to show his silly side and start dancing behind the DJ table, to the delight of quite a few onlookers. It was so much more than just a fun little dance. For everyone who saw it, it made their day just that much better. It was truly an embodiment of how dedicated and committed Greg was to giving our students and families the best experience possible, while having a lot of fun along the way. Think of the ways he made your life better as a colleague, as a student, and as a member of this community. Pass that spirit on to others, and do a little dance if you want to.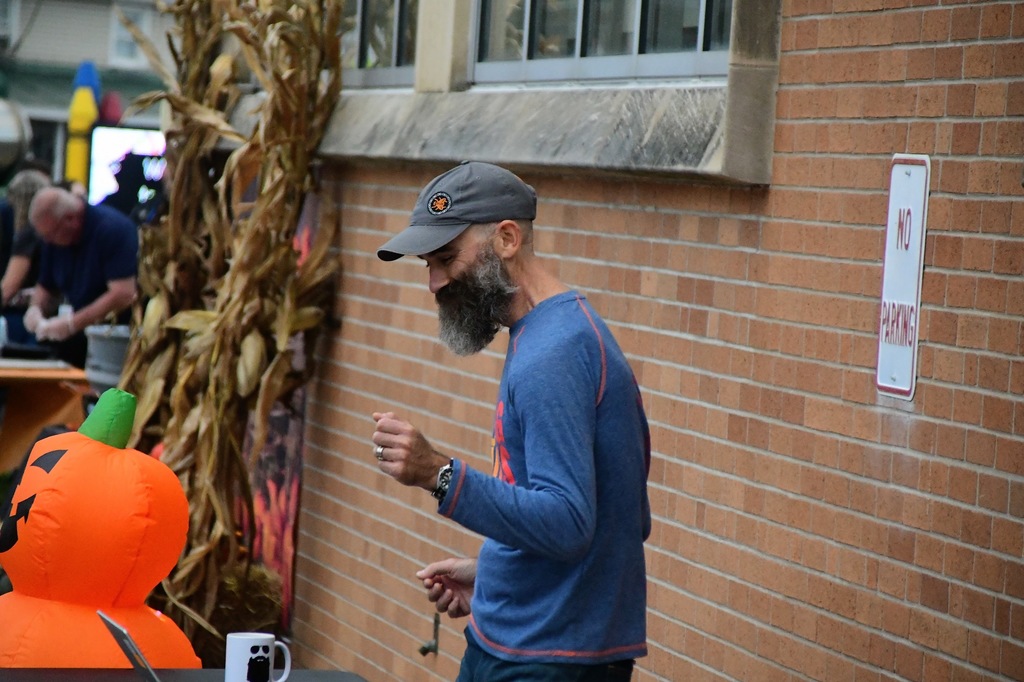 The Camden Elementary School Band, Choir, and Orchestra delivered a terrific performance last night at Camden High School. As always, we thank you for coming to support our students in a meaningful way.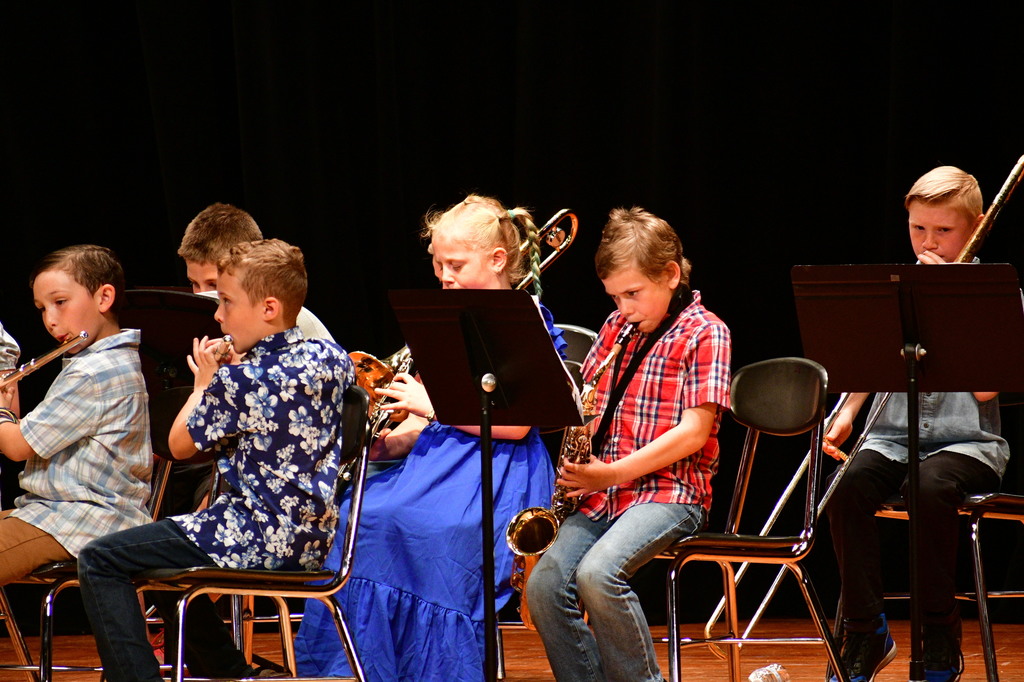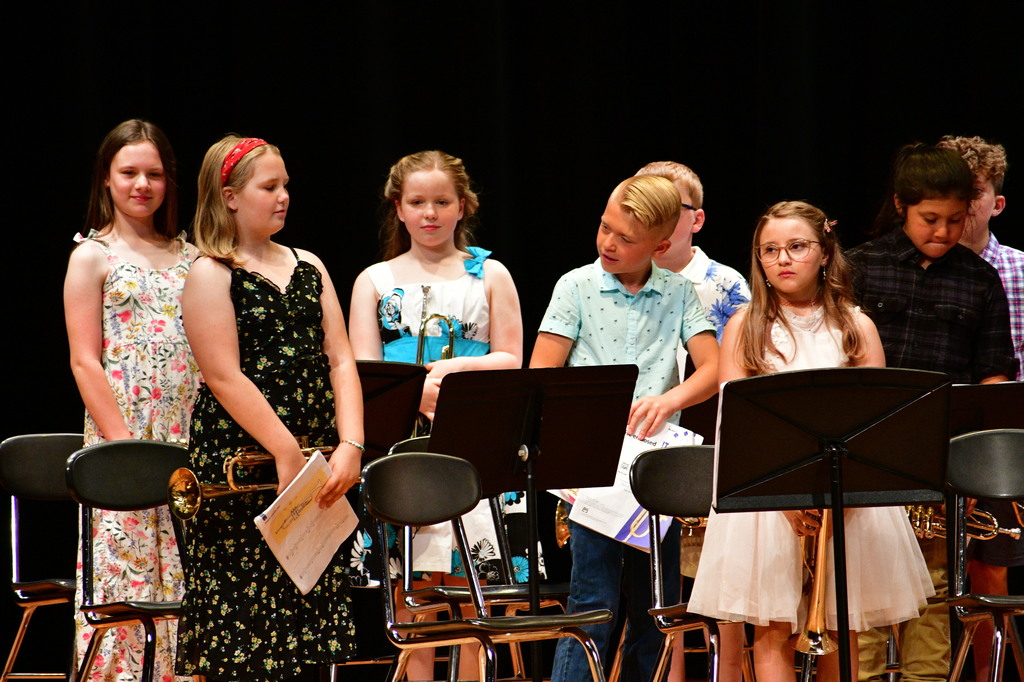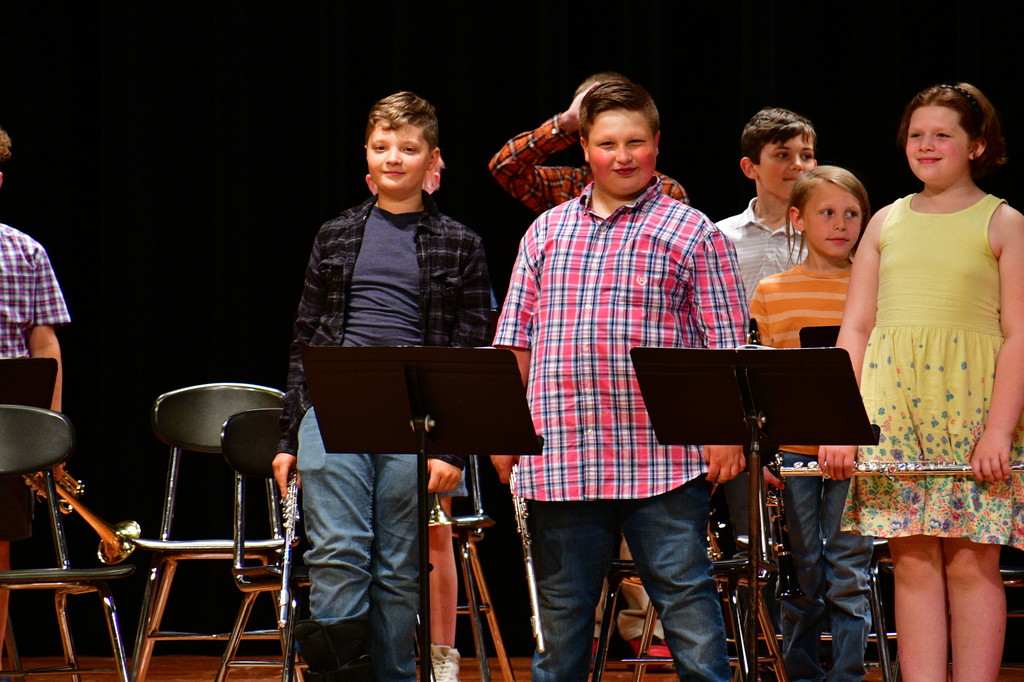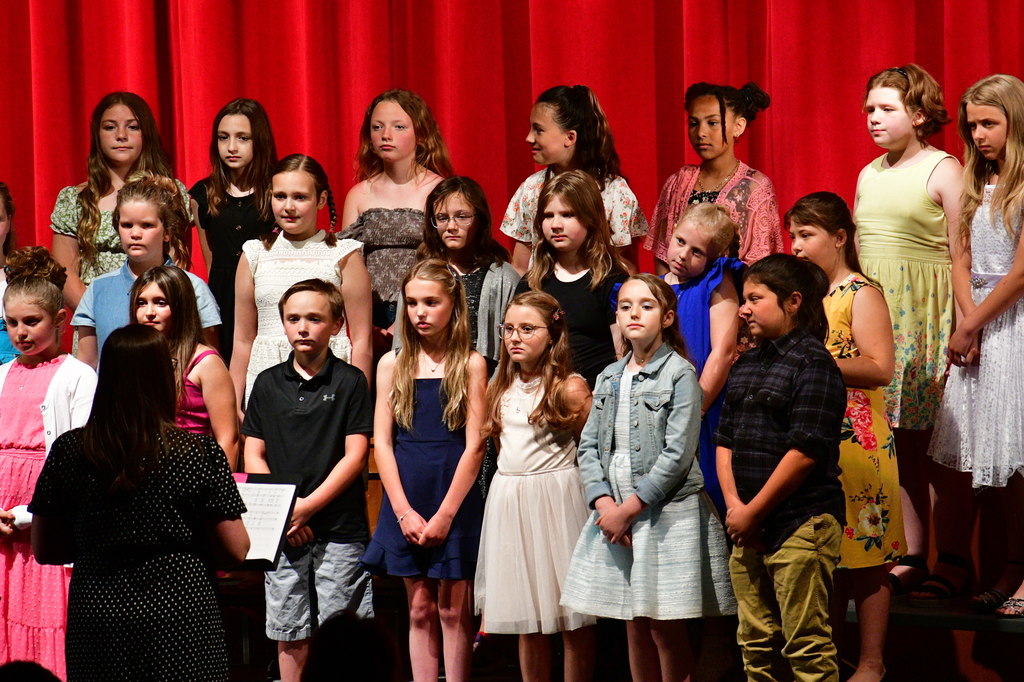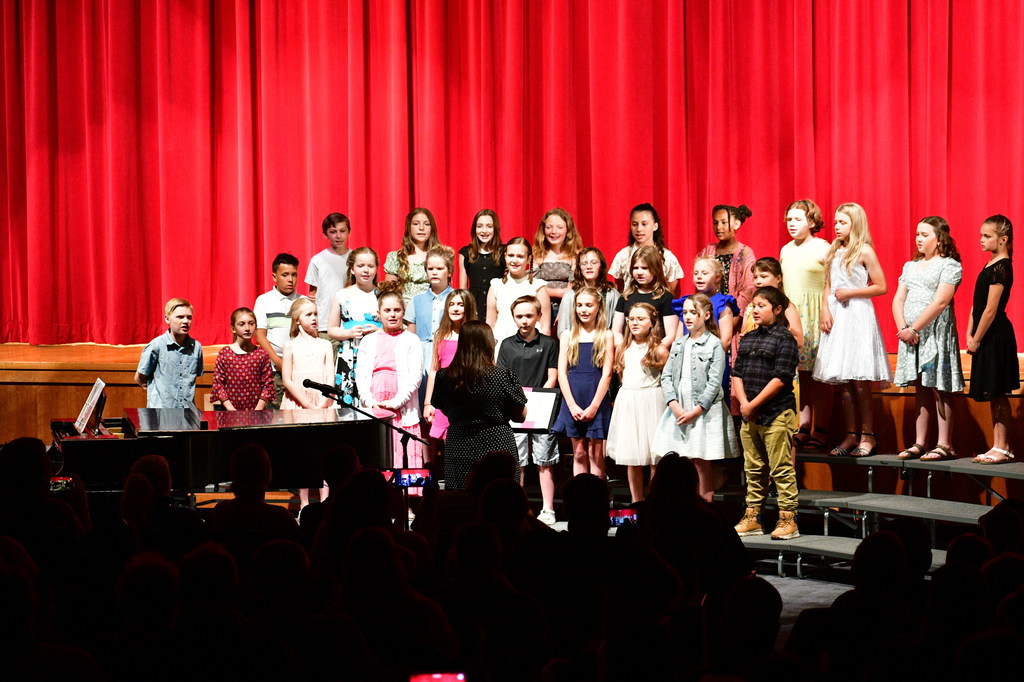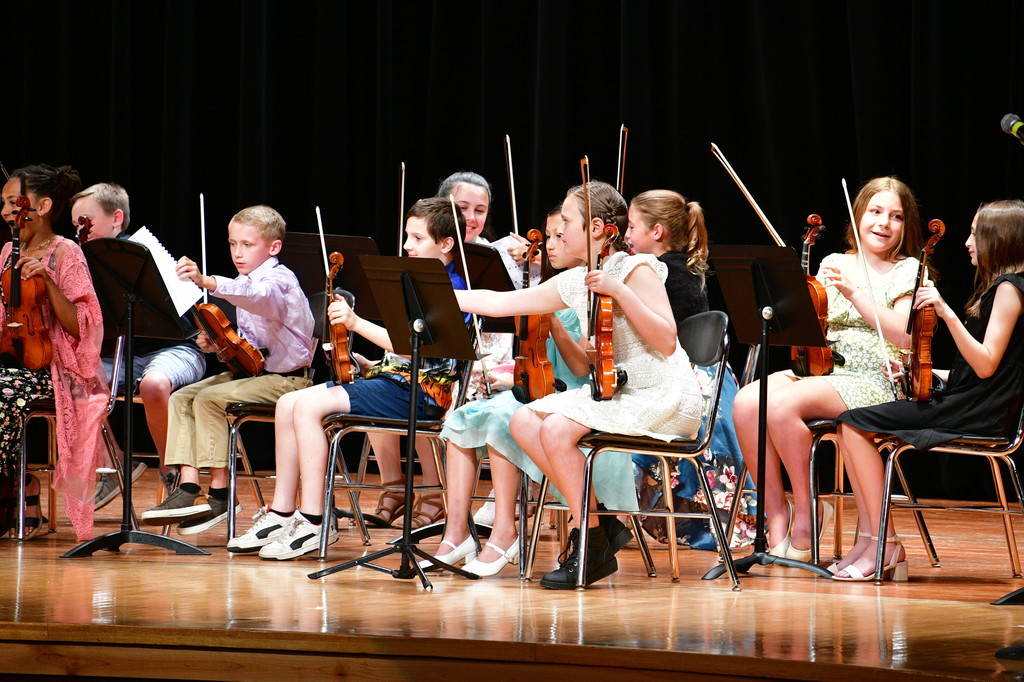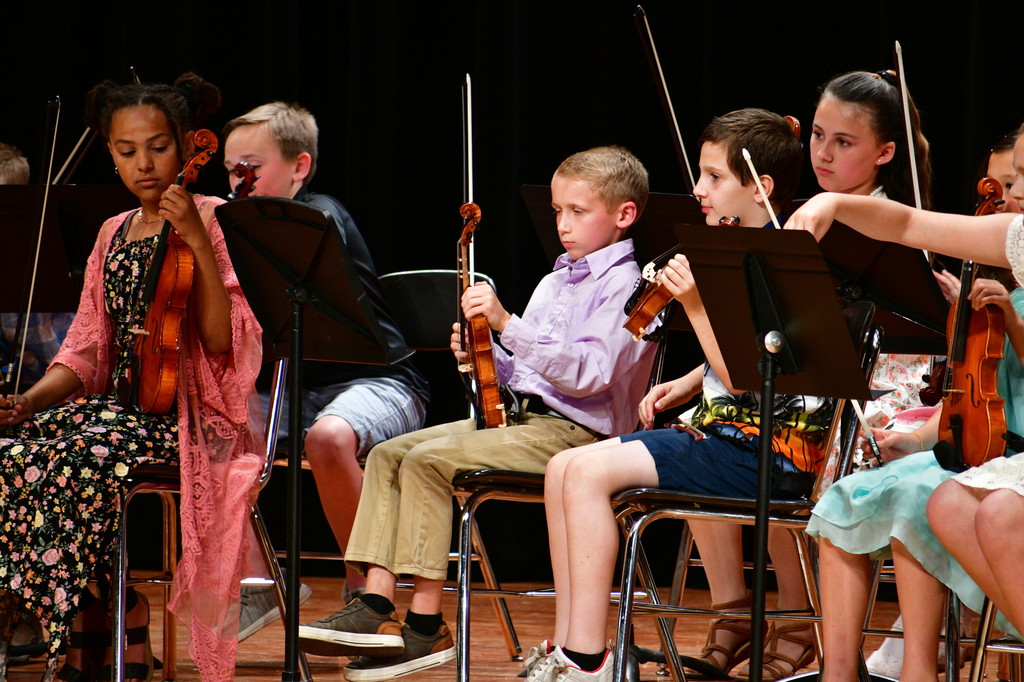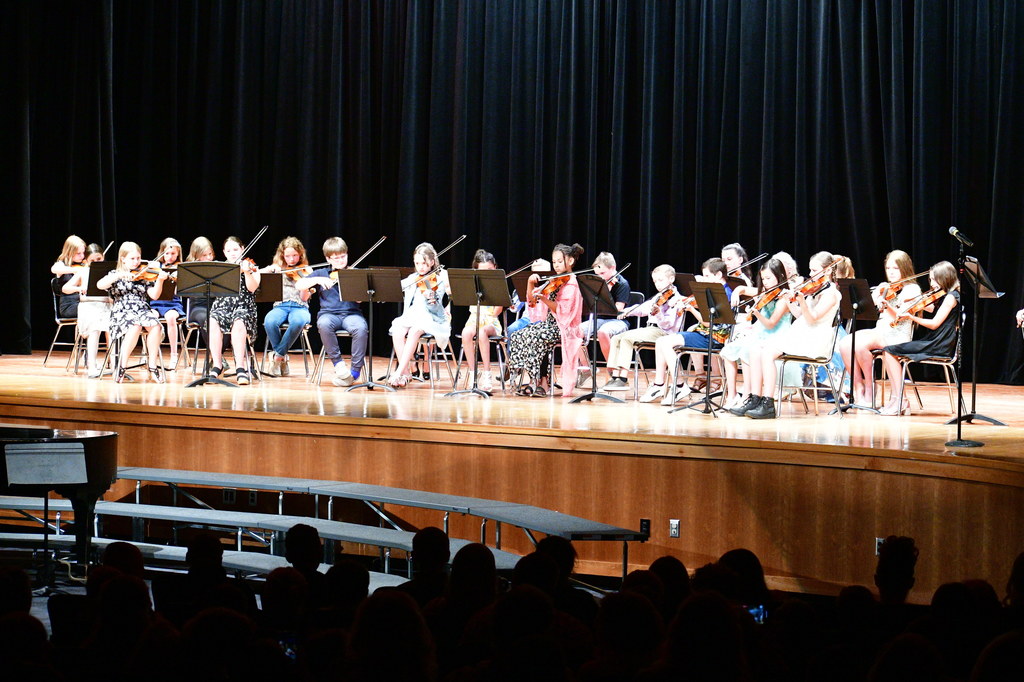 Last night, Pre-K students at Camden Elementary School celebrated a GREAT first year of learning with us with their graduation ceremony!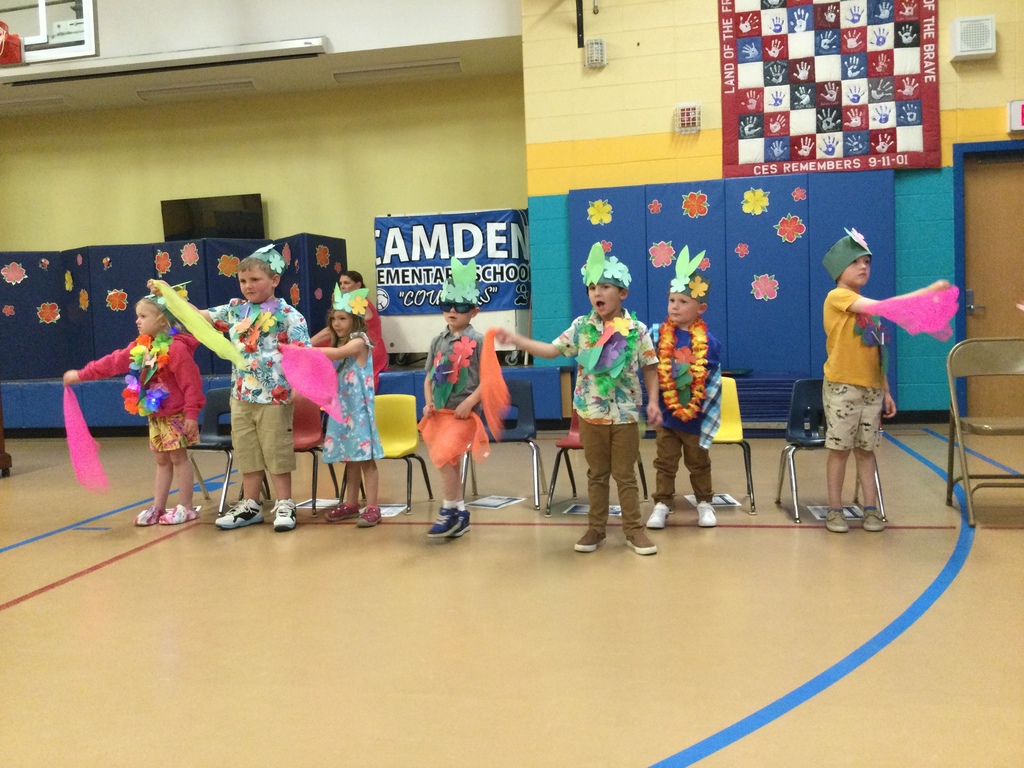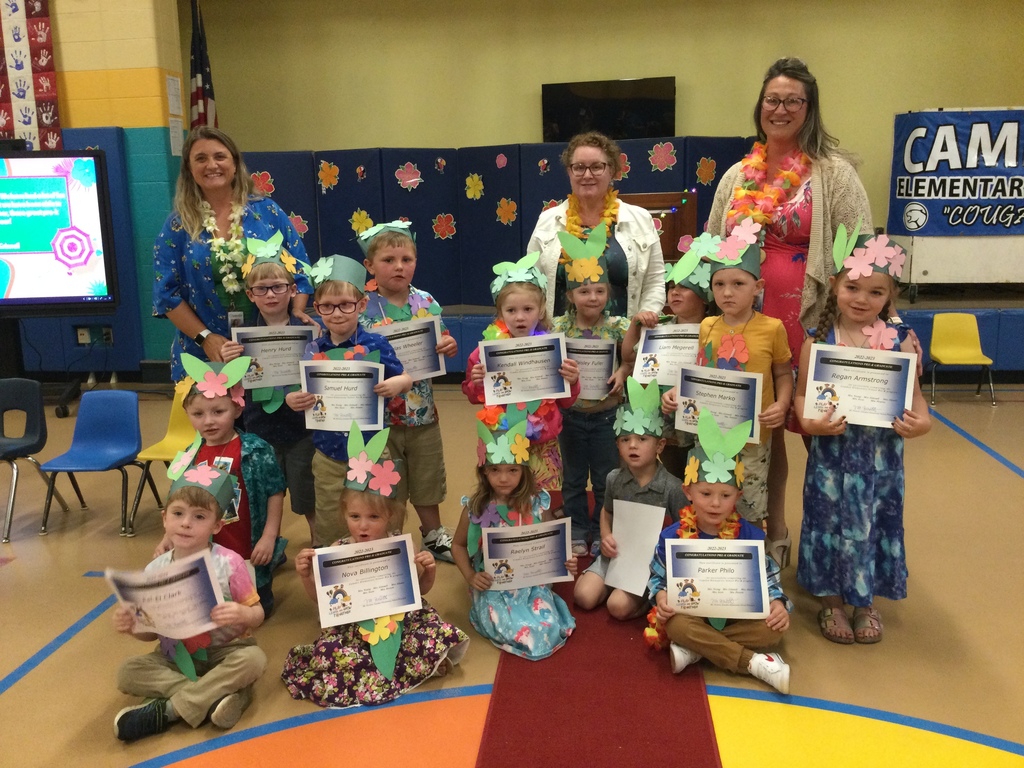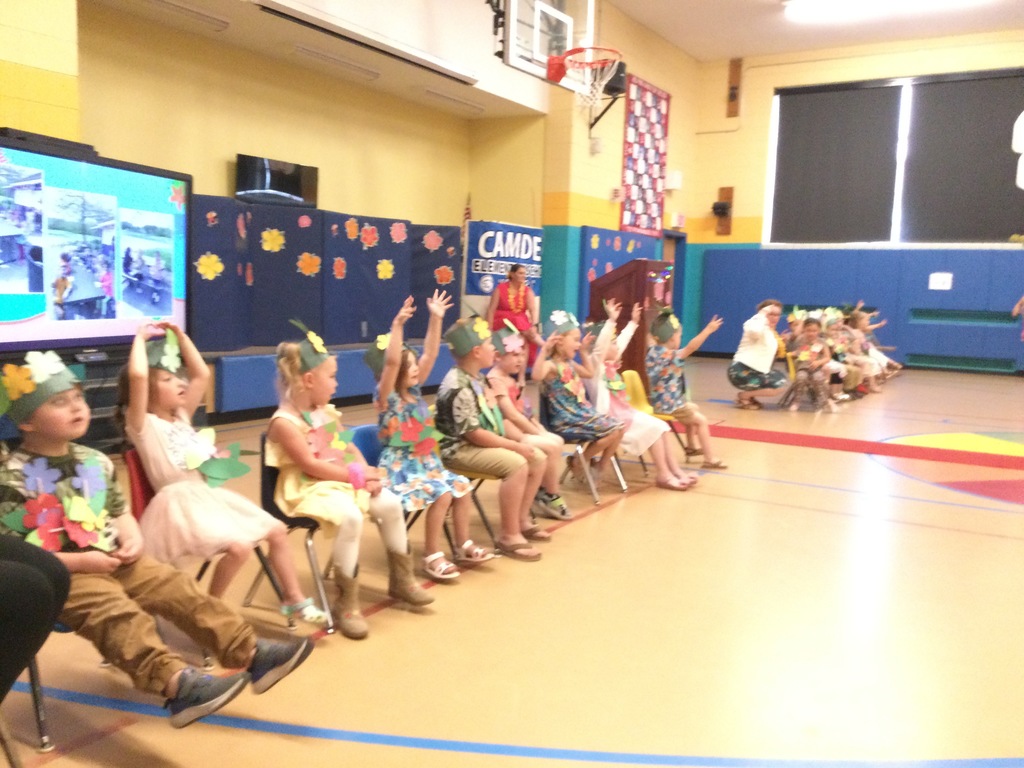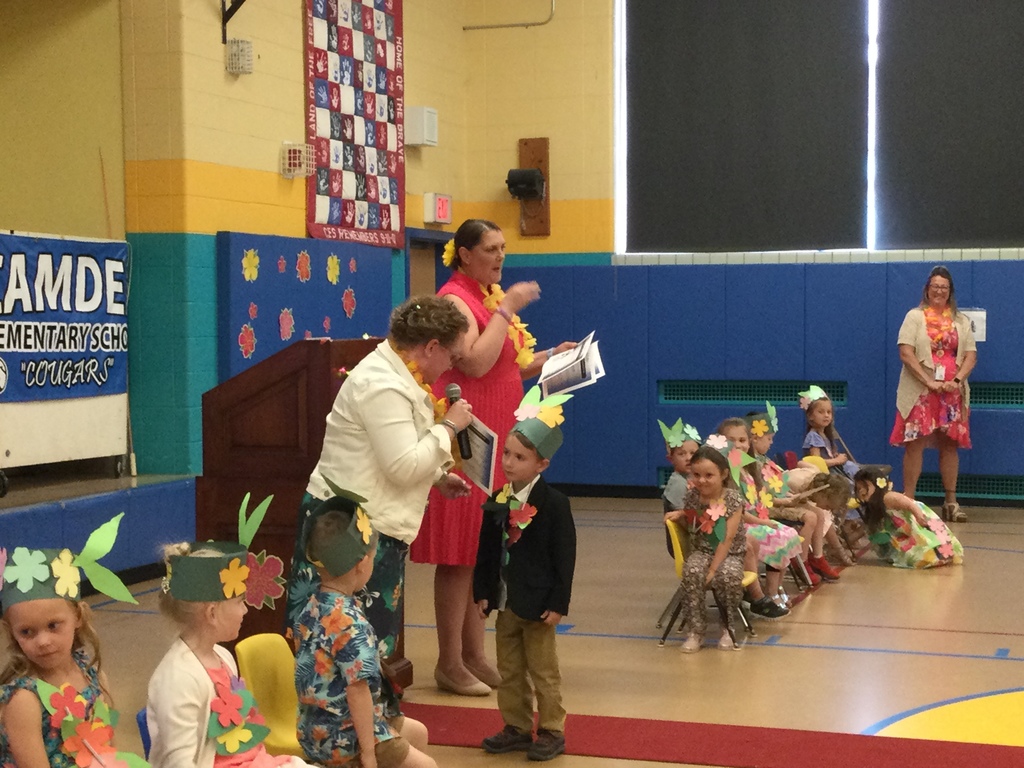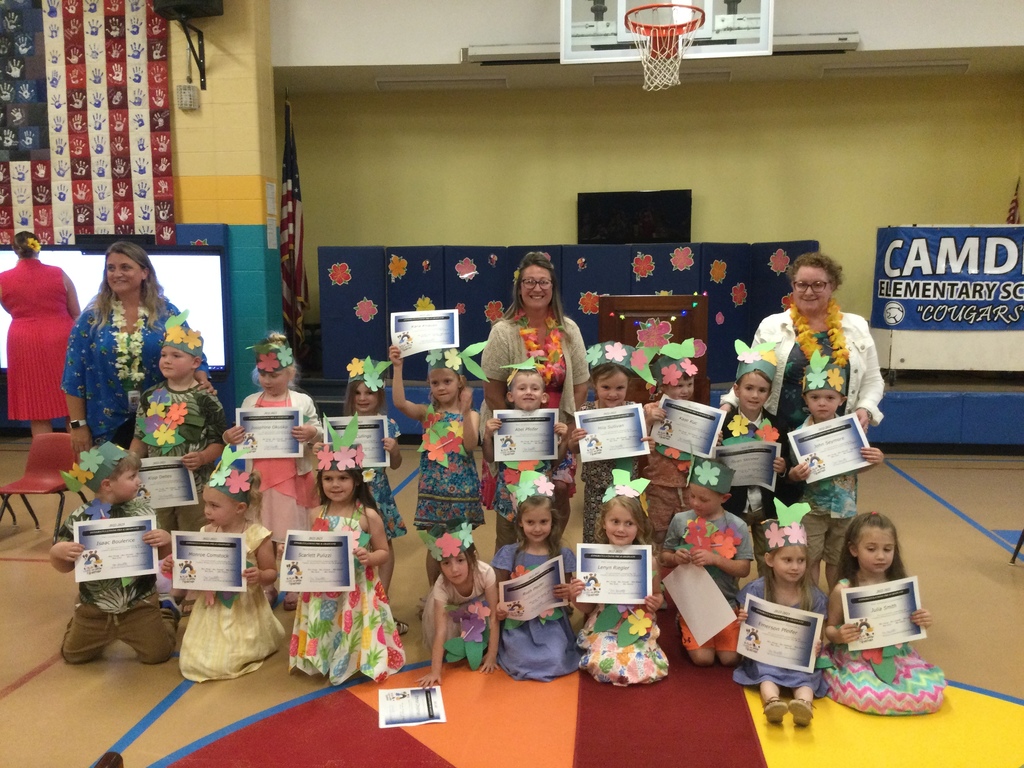 Friday's packet pickup for the Color Blast run doubled as a "Self Care Fair"! Attendees got to participate in a karate demonstration, play with puppies, do an art project with Mrs. Bates, and a fun science activity with the one and only "Professor K"!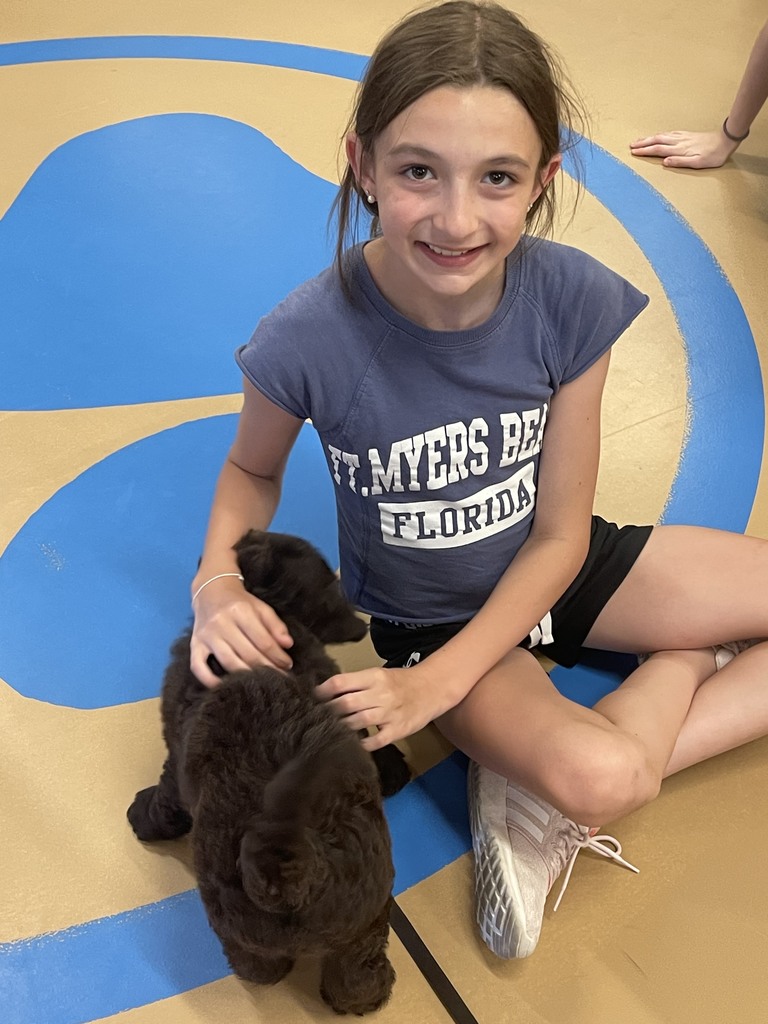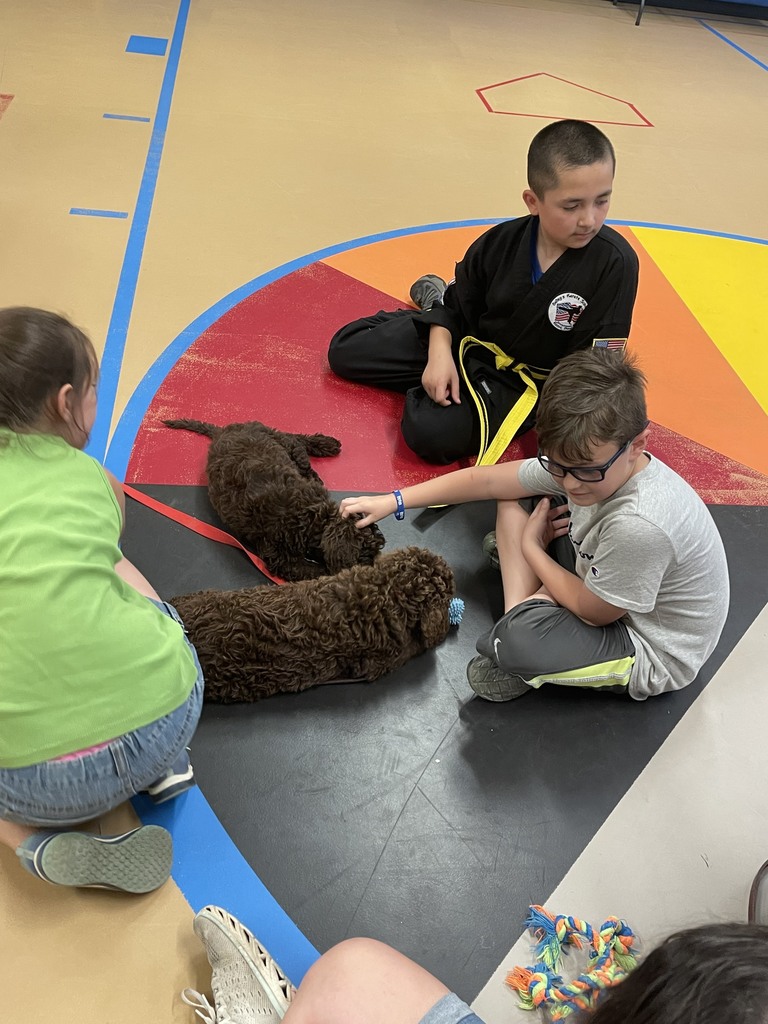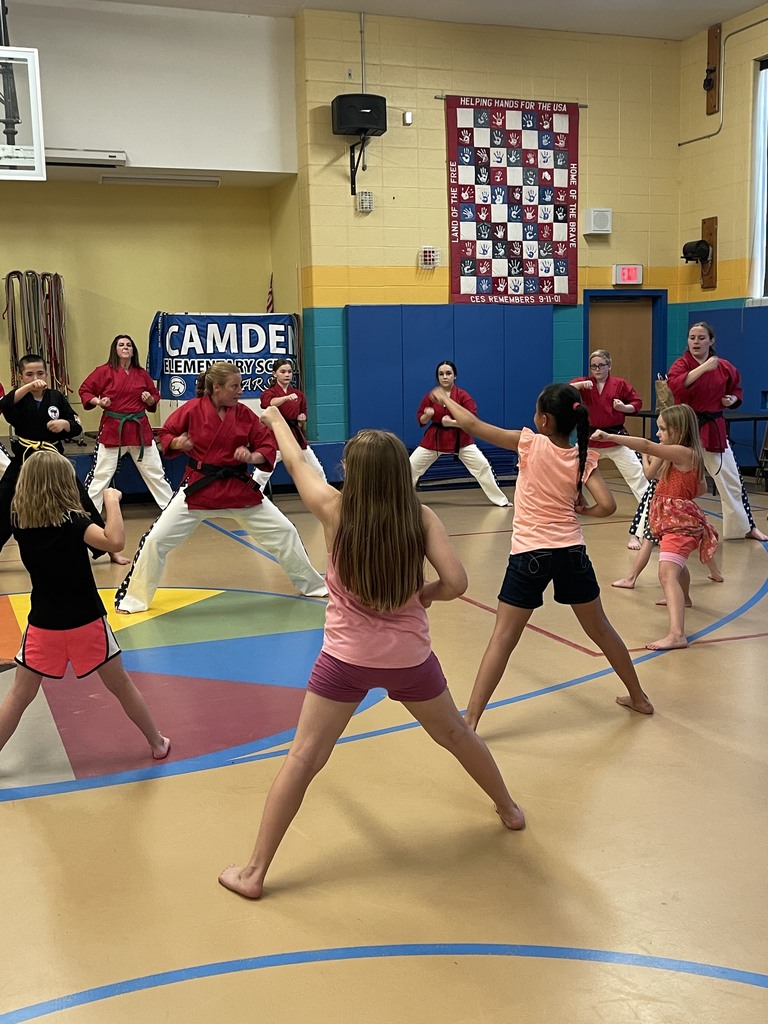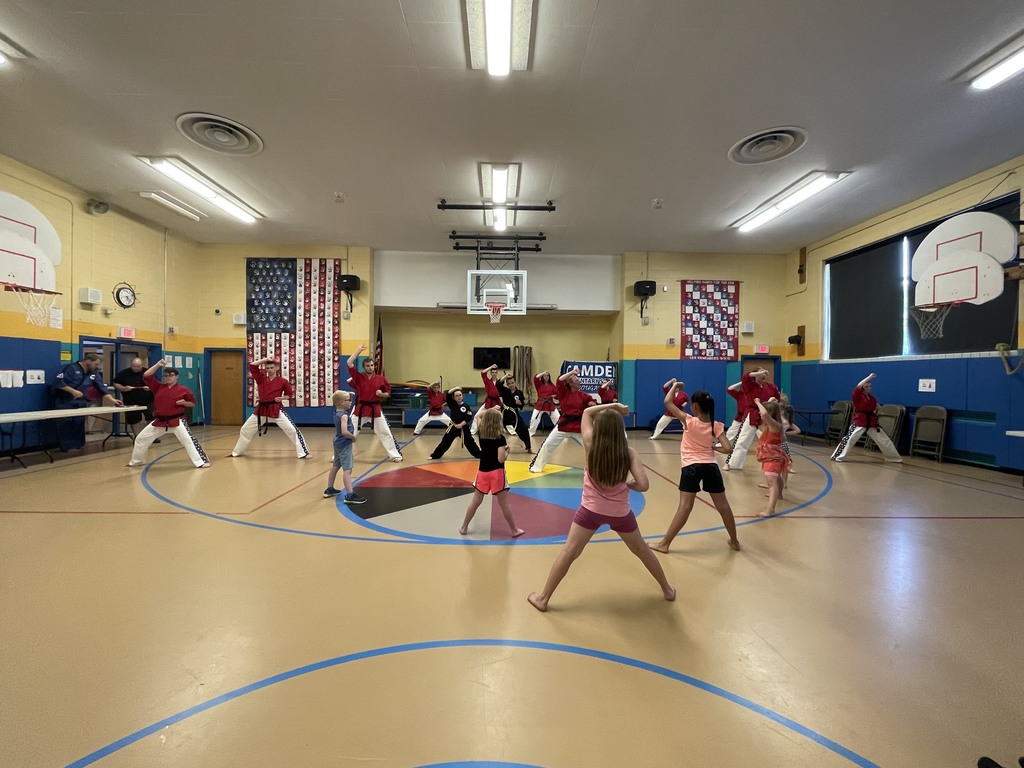 On Saturday, the village streets became the canvas for a wave of colorful fun! The participants of the Camden Elementary PTO's Camden Color Blast run had a fantastic time while raising plenty of helpful funds for the PTO!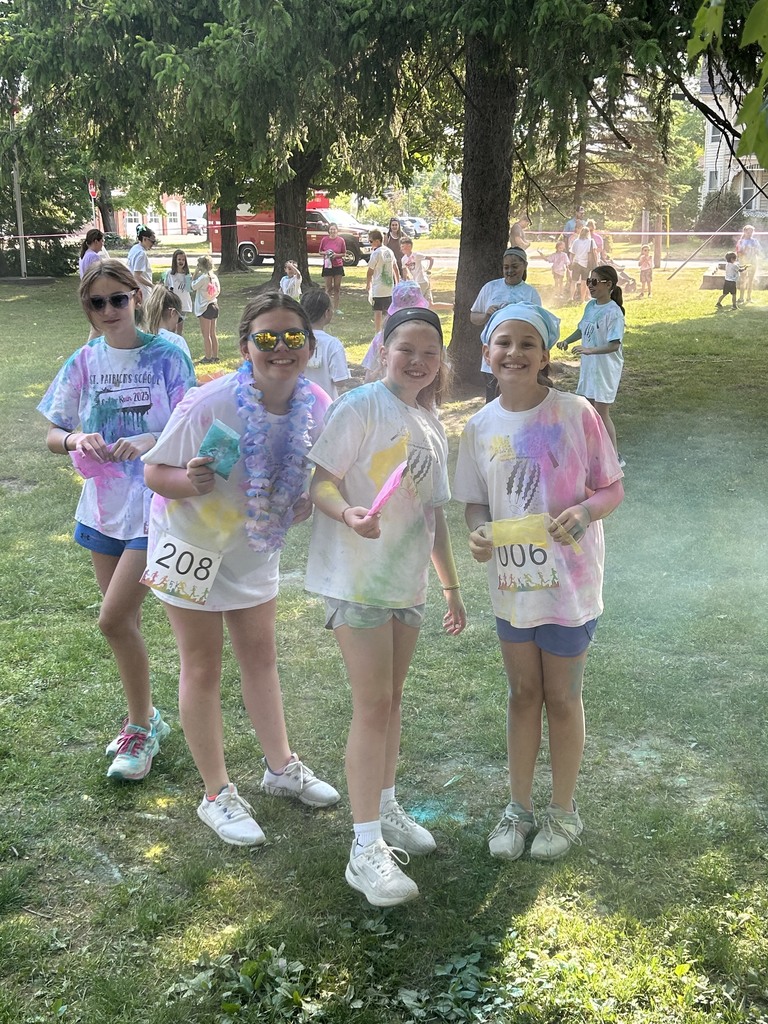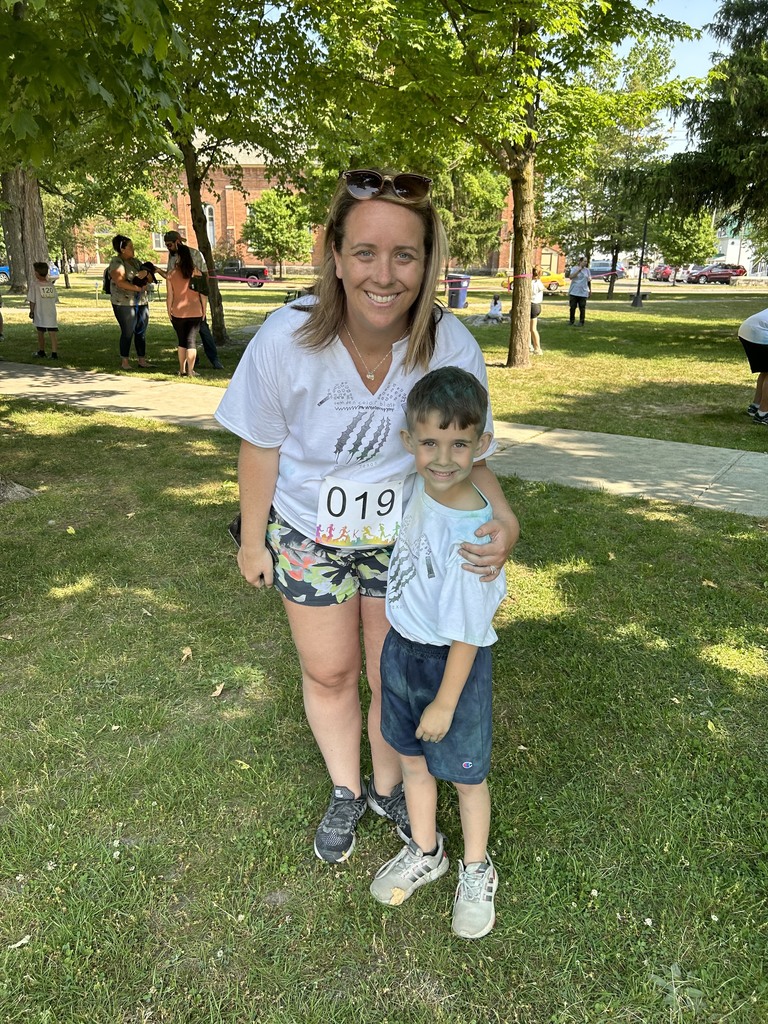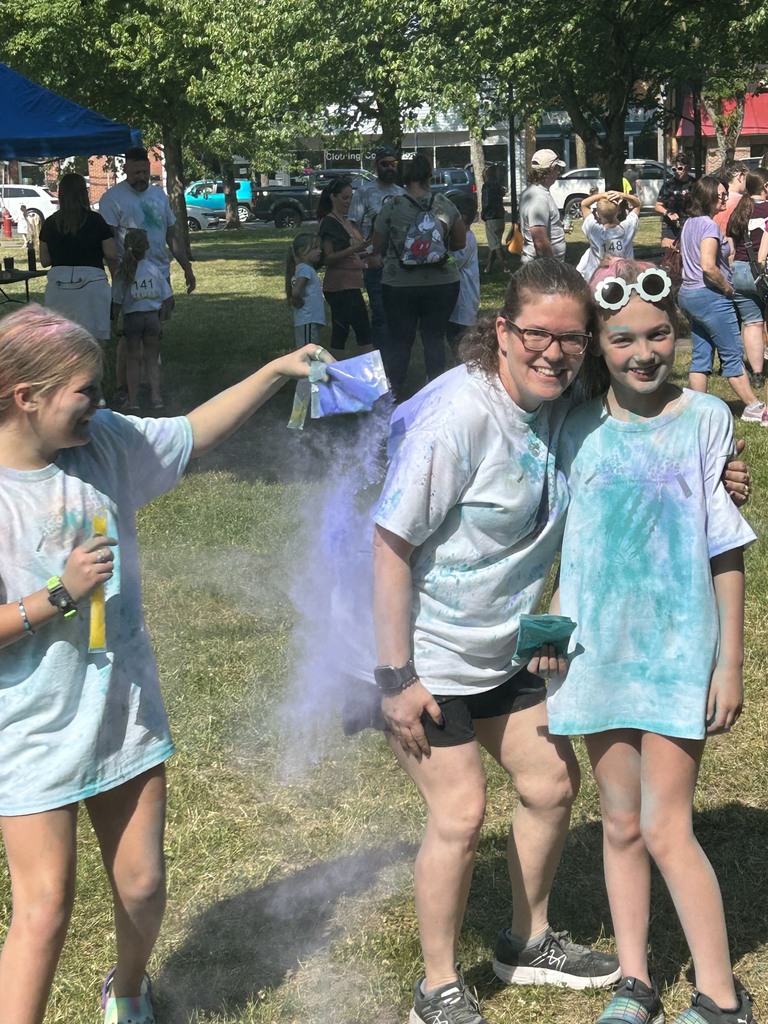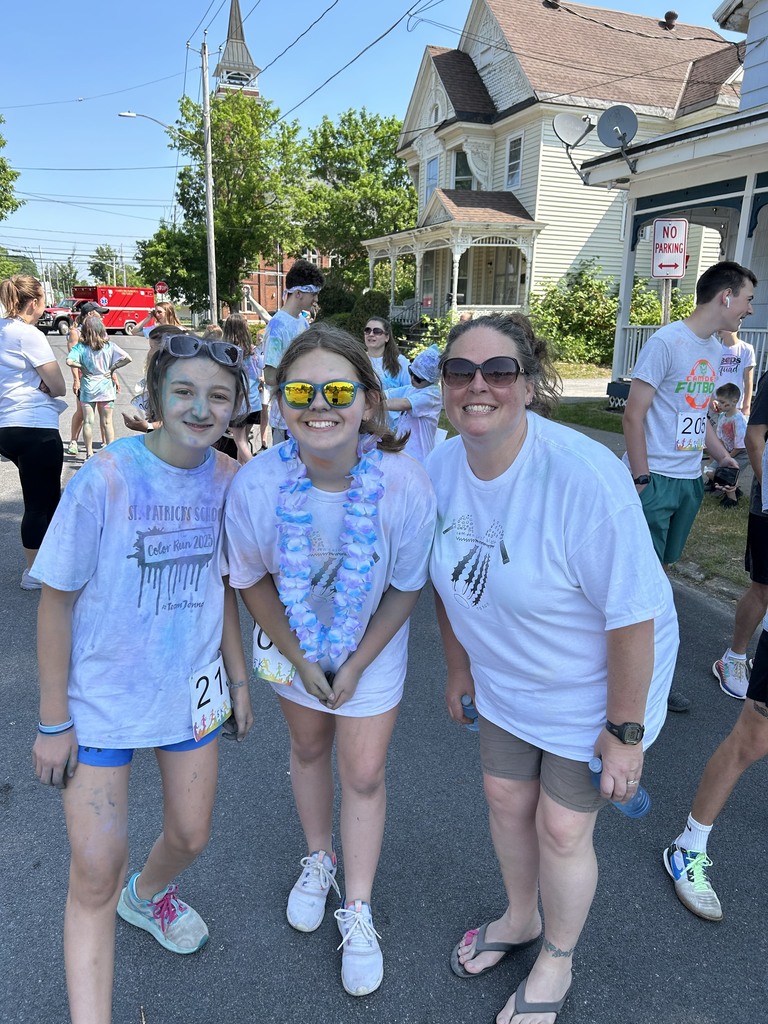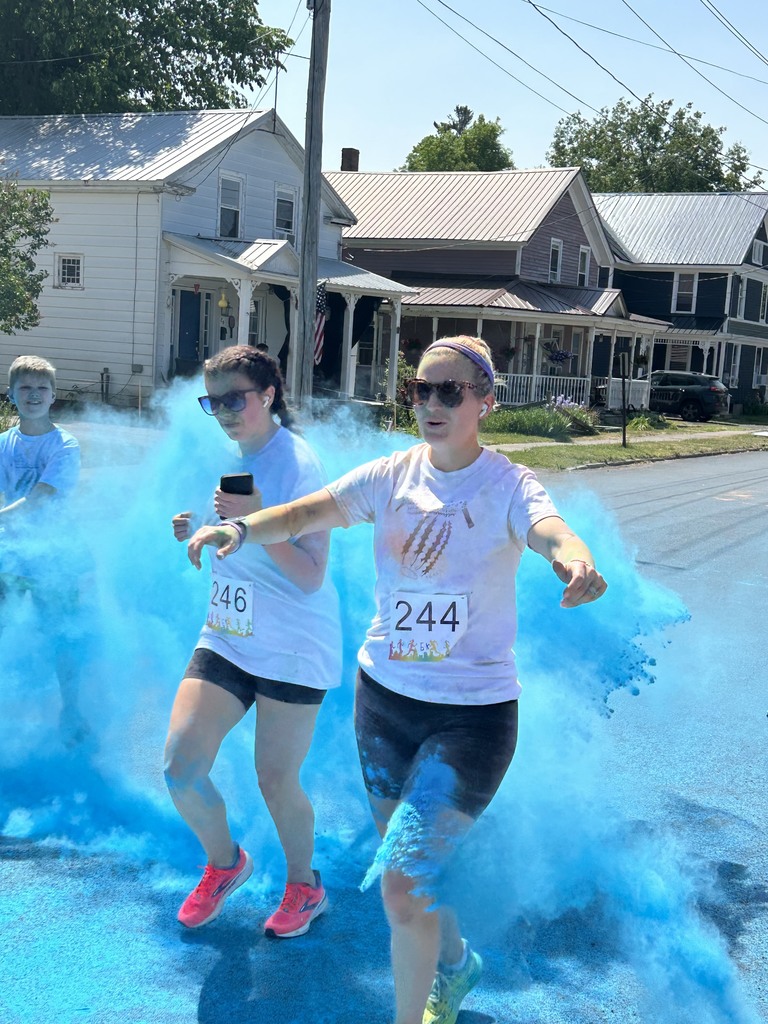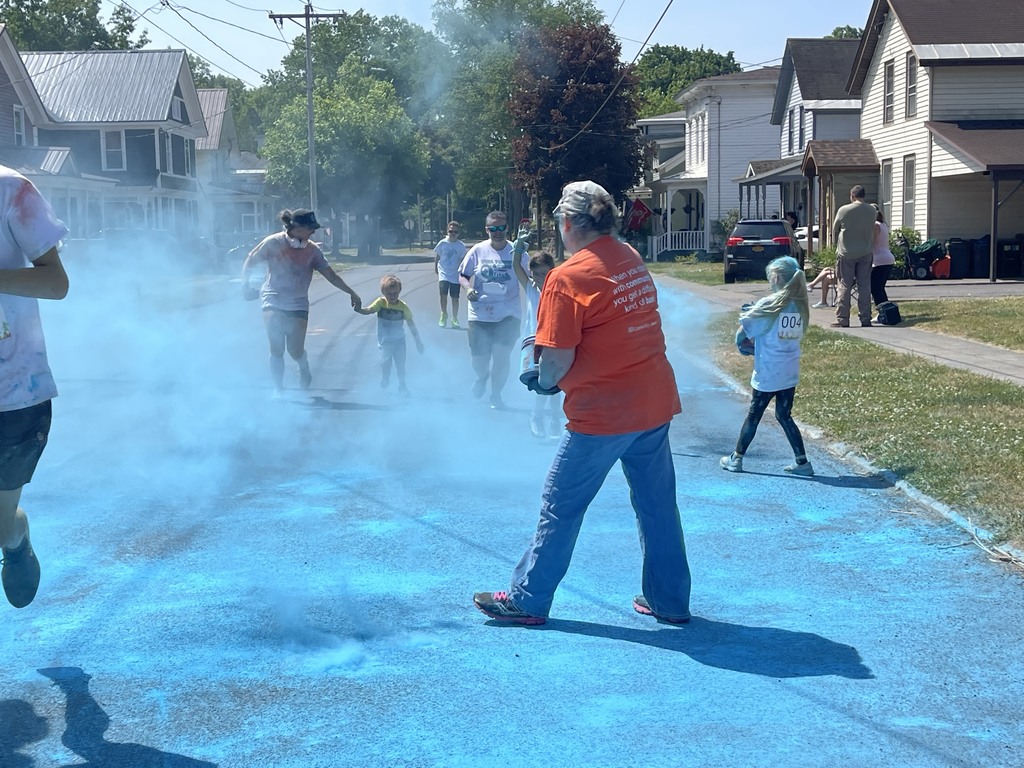 It is with profound sadness that we announce the passing of Camden Elementary School music teacher, Mr. Greg Jerome, after a courageous battle with illness. Greg had an incredible impact on our students, his colleagues, and our Camden Central School District family that will never be forgotten. We extend our deepest condolences to the Jerome family, to each and every person who has had the fortune of knowing this great man, and every student who has discovered the joy of making music from his caring, engaging, and exciting approach to teaching. During class time, assemblies, and after-school events, you could always count on Greg to take any occasion to the next level for our students. This is a very emotional loss for each one of us in the Camden Central School District. We are committed to supporting every member of our Camden Community who may need it in this time of mourning. Members of our Crisis Response team were at Camden Elementary today to help any students, faculty, and staff who are in need of support, and our mental health team is standing by to assist anyone who may need support throughout the District in the coming days and weeks.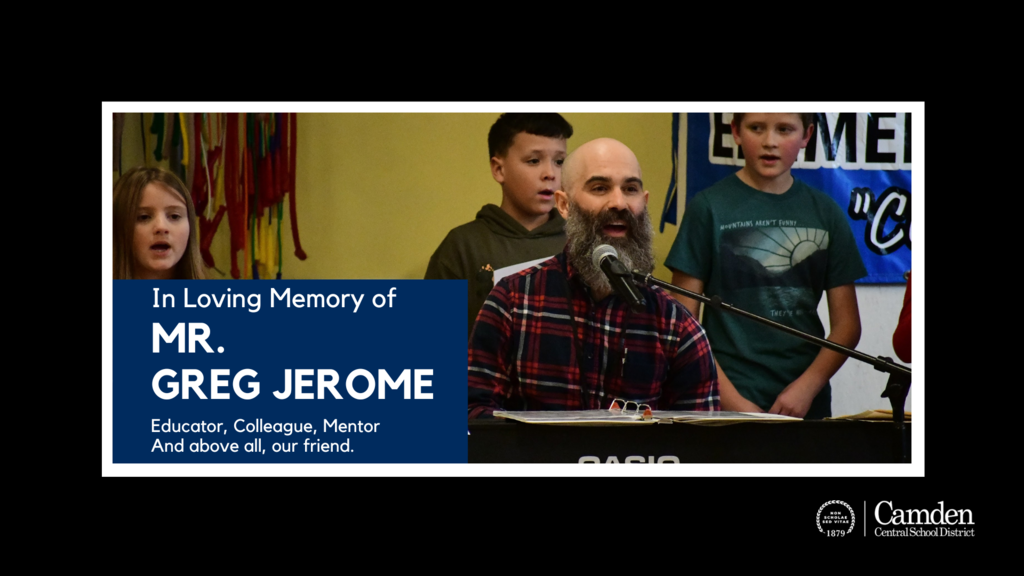 Color Run Bib Pickup next Friday!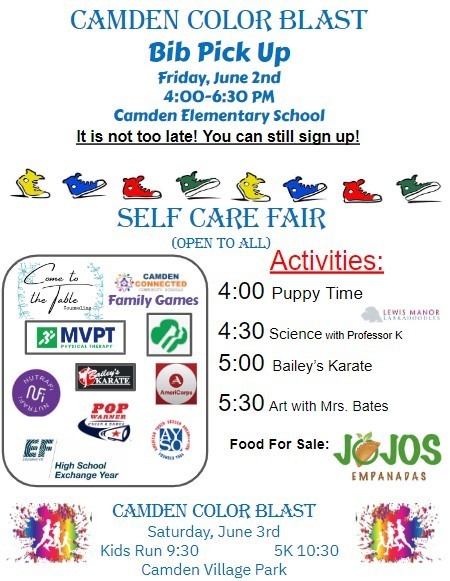 Mr. Klepadlo's Business Class planned, prepared and executed a very exciting and rewarding fun day for the 4th grade students at Camden Elementary! The smiles and laughter could be heard and seen all around. Thank you so much for a wonderful day!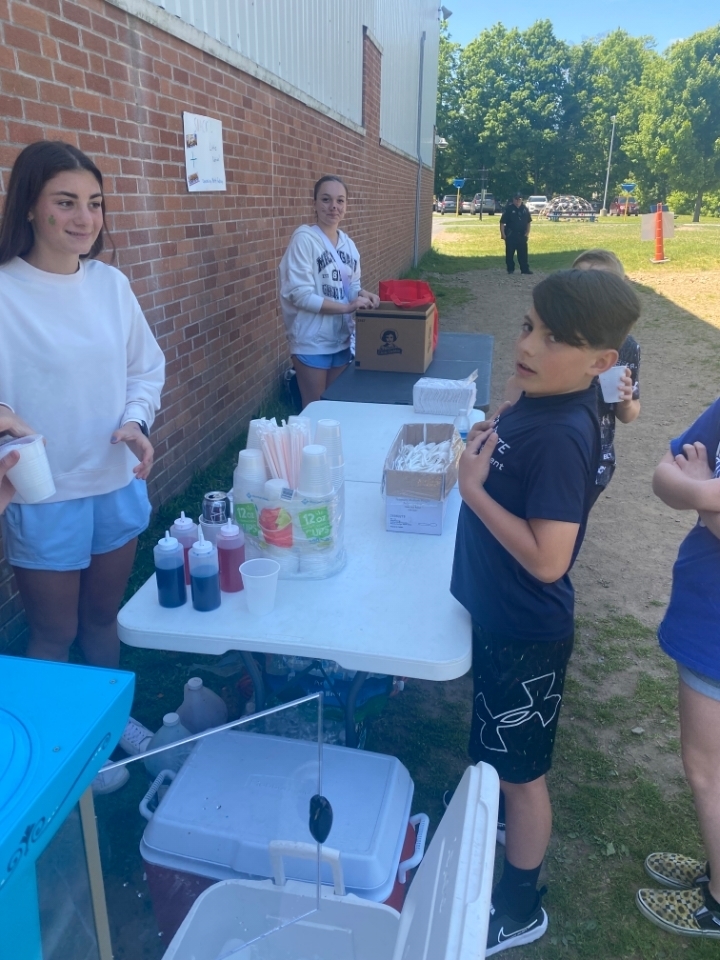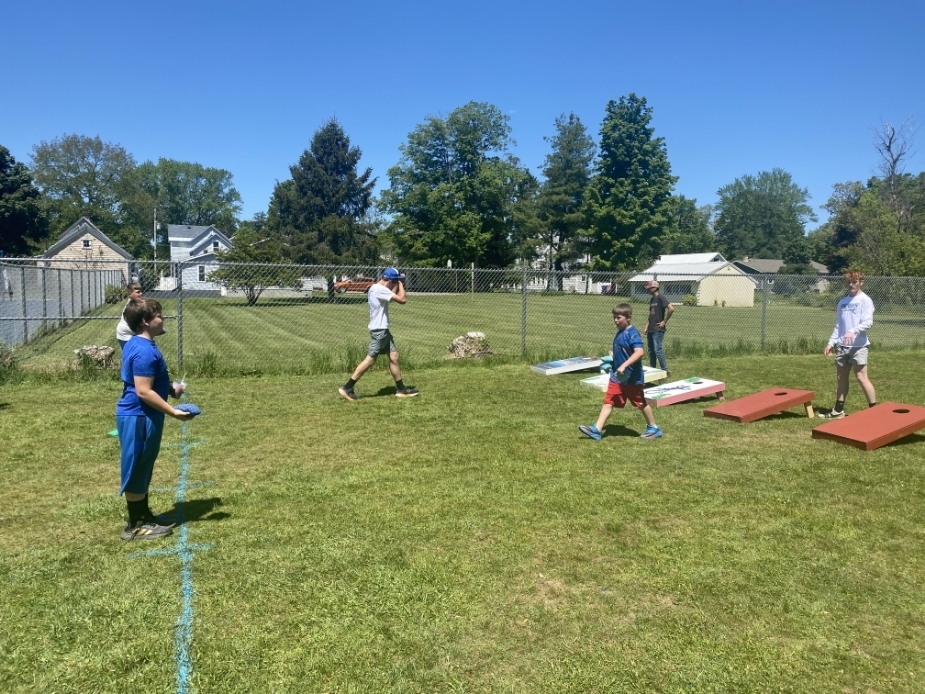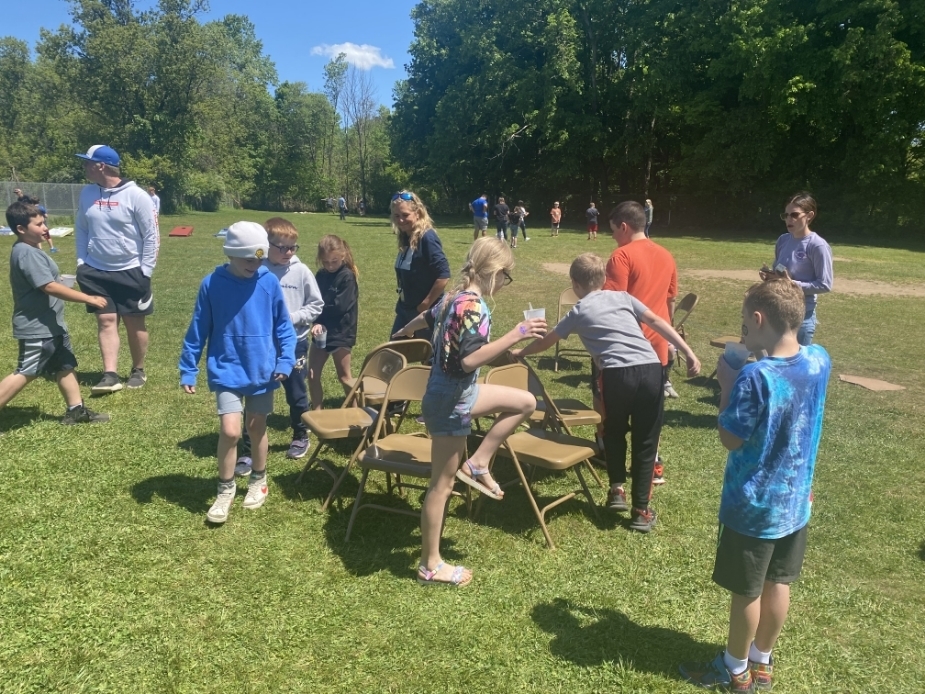 Look at Me, I'm Three has its May meeting on Thursday! As a reminder, this will be held at McConnellsville!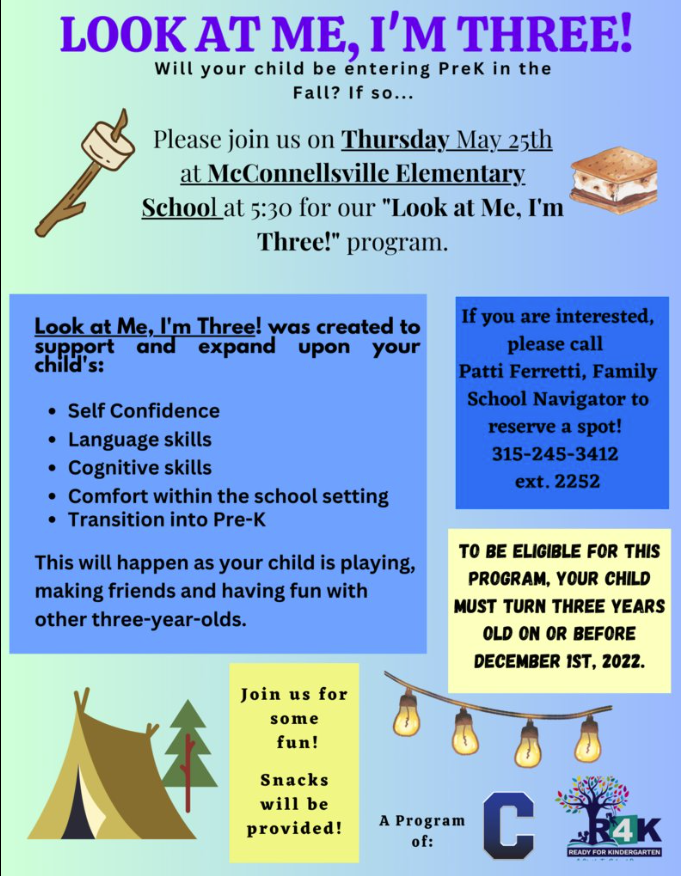 Brain Gain Institute and Kindergarten Bootcamp Registration is now open for Summer 2023! Have your in-district elementary learner be part of the fun at McConnellsville! Contact Heidi Allen for more information!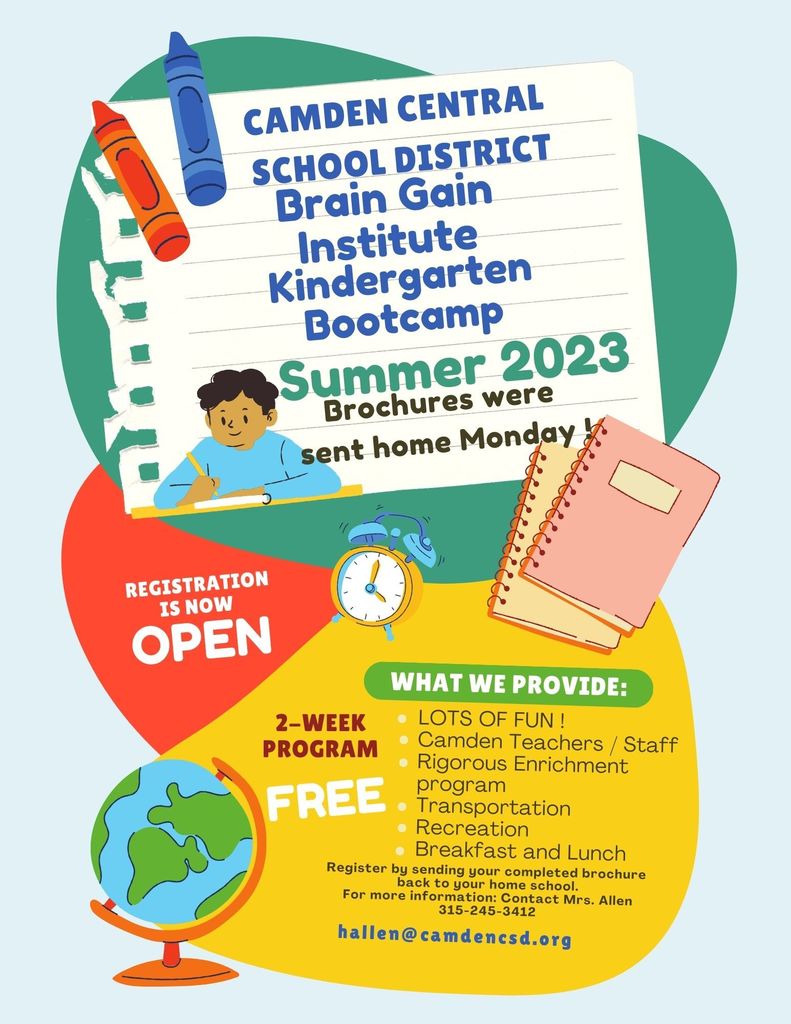 The polls are now open!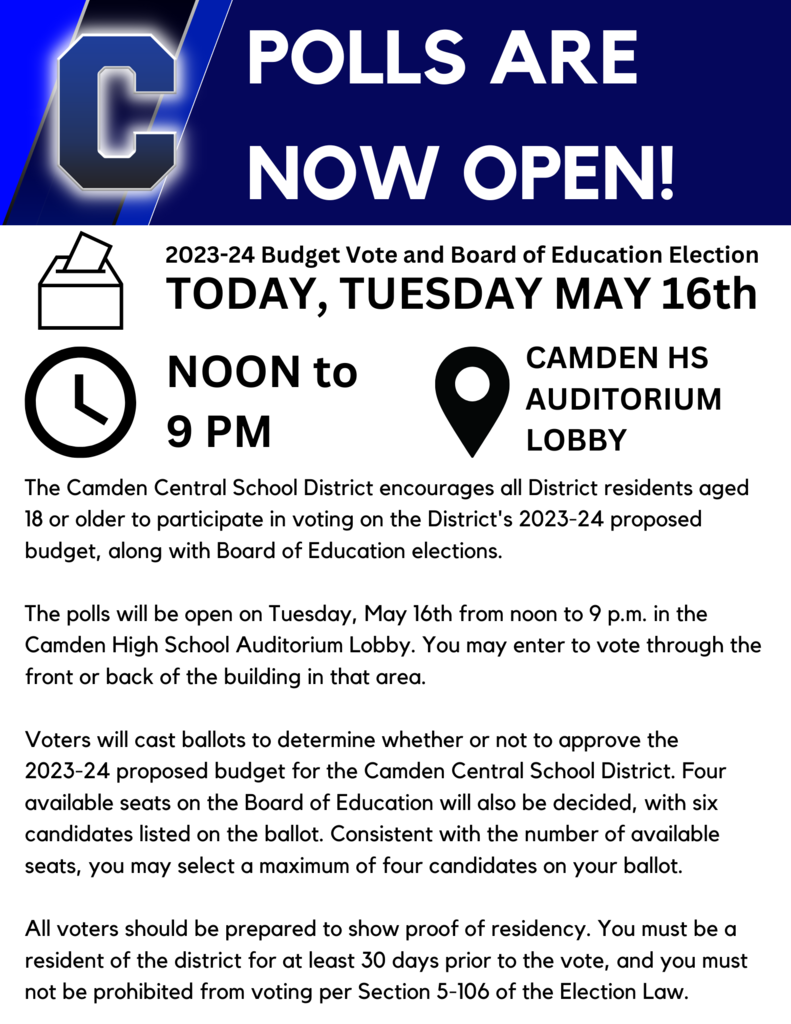 The Camden Central School District encourages all District residents aged 18 or older to participate in our 2023 school budget vote and Board of Education elections. The polls will be open on Tuesday, May 16th from noon to 9 p.m. in the Camden High School Auditorium Lobby. You may enter to vote through the front or back of the building in that area. Voters will cast ballots to determine whether or not to approve the 2023-24 proposed budget for the Camden Central School District. Four available seats on the Board of Education will also be decided, with six candidates listed on the ballot. Consistent with the number of available seats, you may select a maximum of four candidates on your ballot. All voters should be prepared to show proof of residency. You must be a resident of the district for at least 30 days prior to the vote, and you must not be prohibited from voting per Section 5-106 of the Election Law.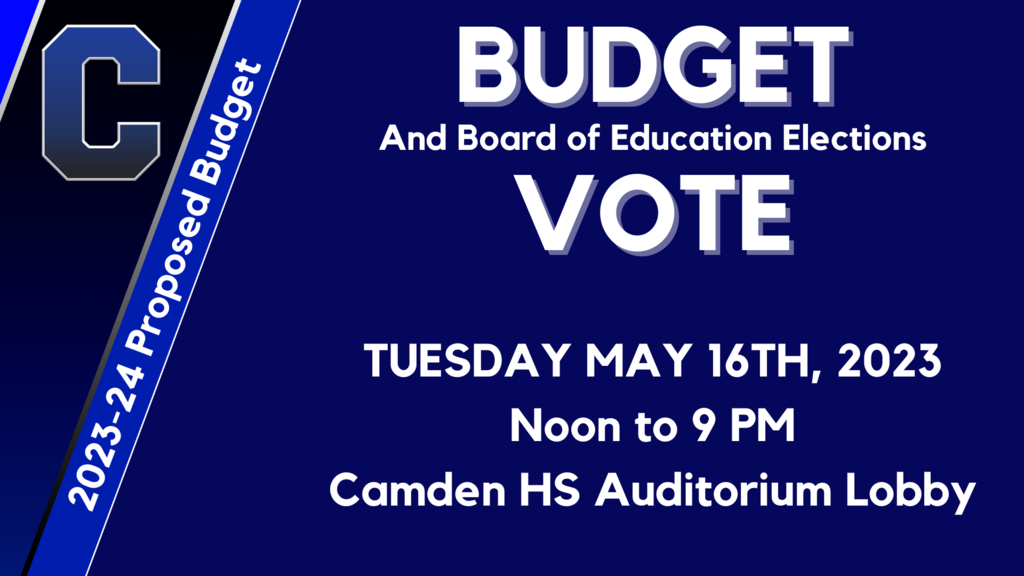 We were very pleased with the turnout for Wednesday's art show! The student artwork was as impressive as the community's support for it. We look forward to letting you know about the award winners soon!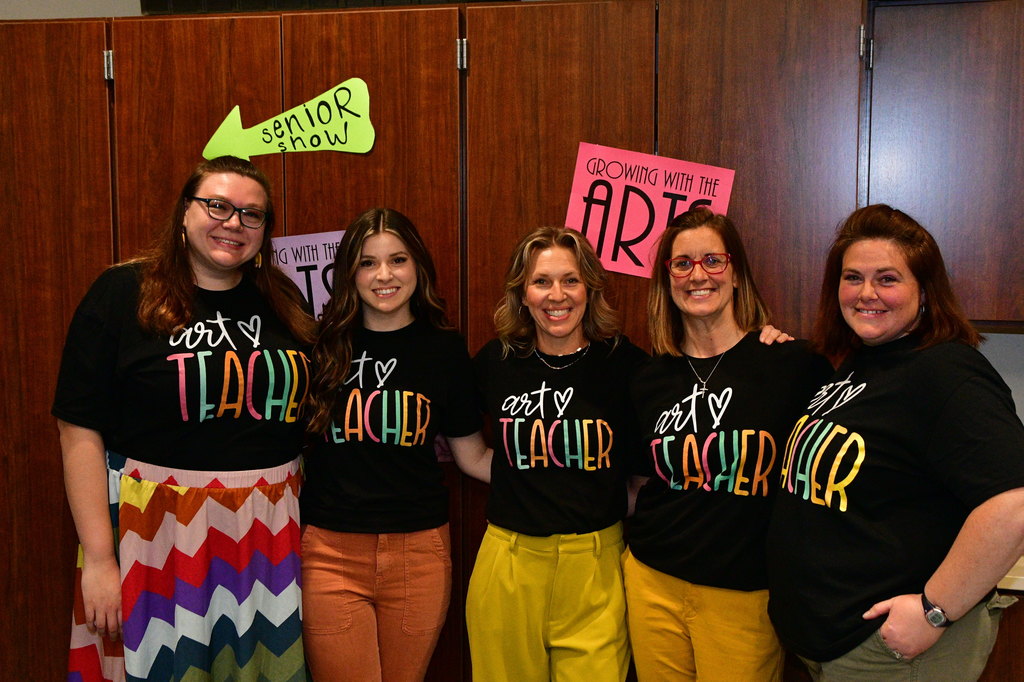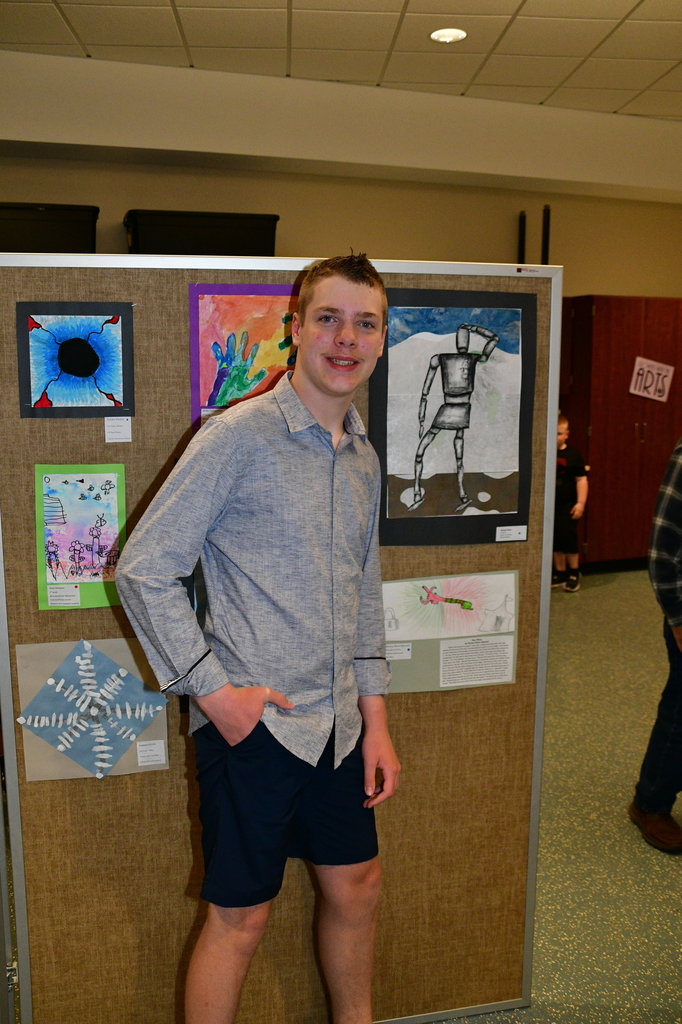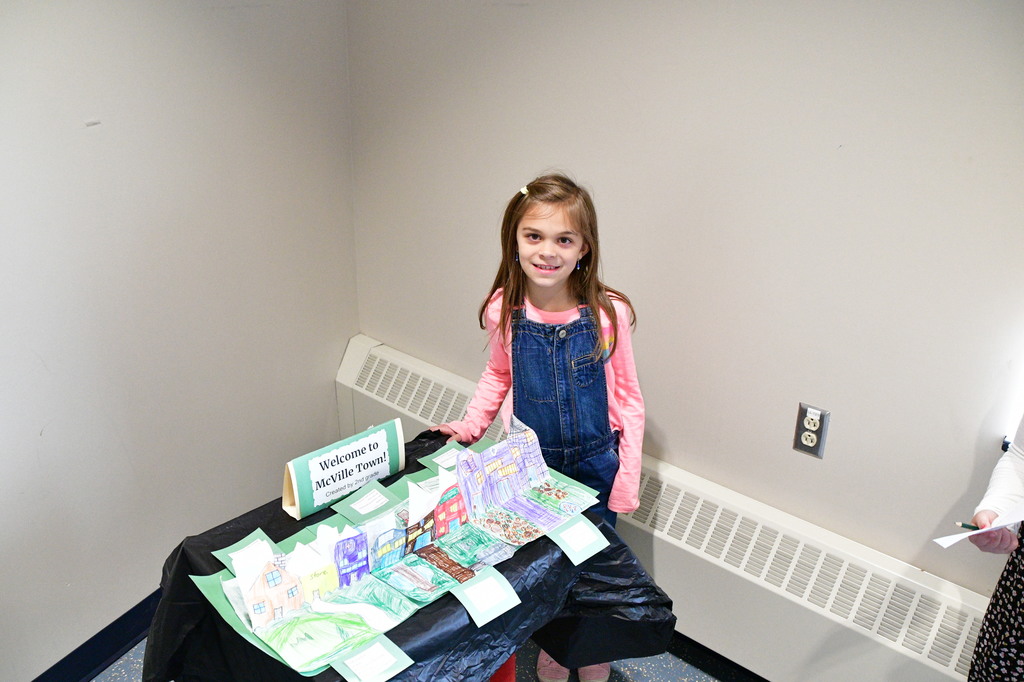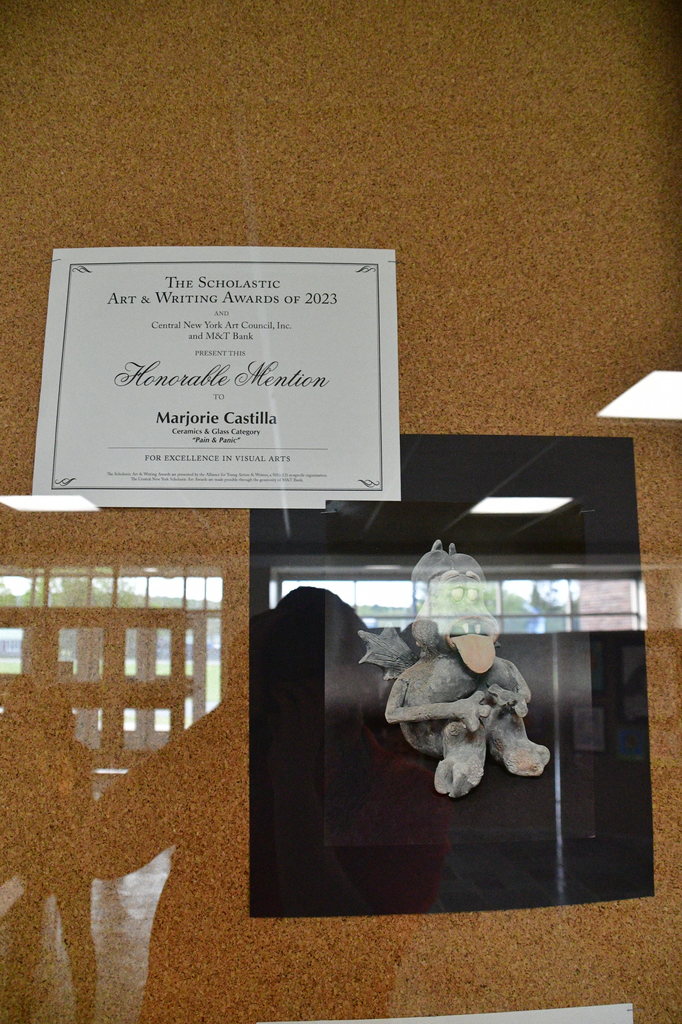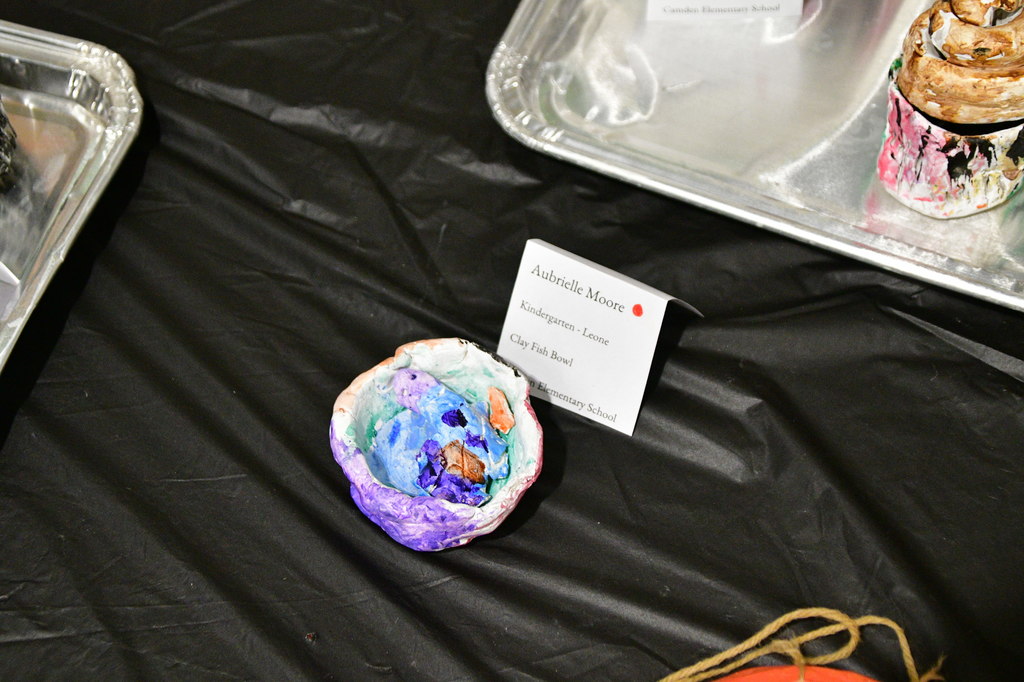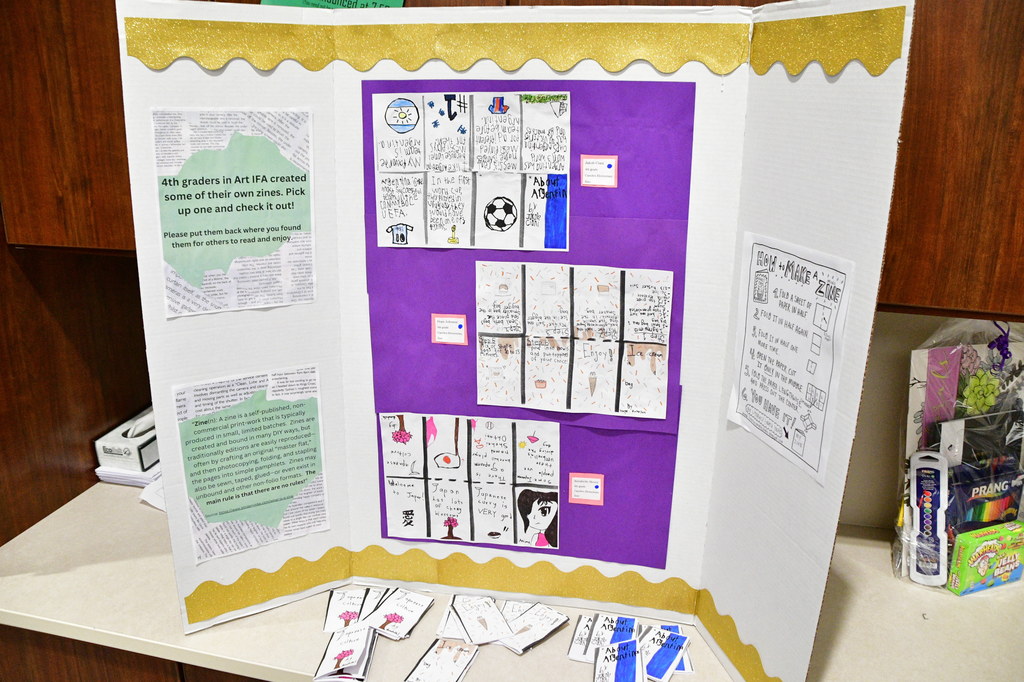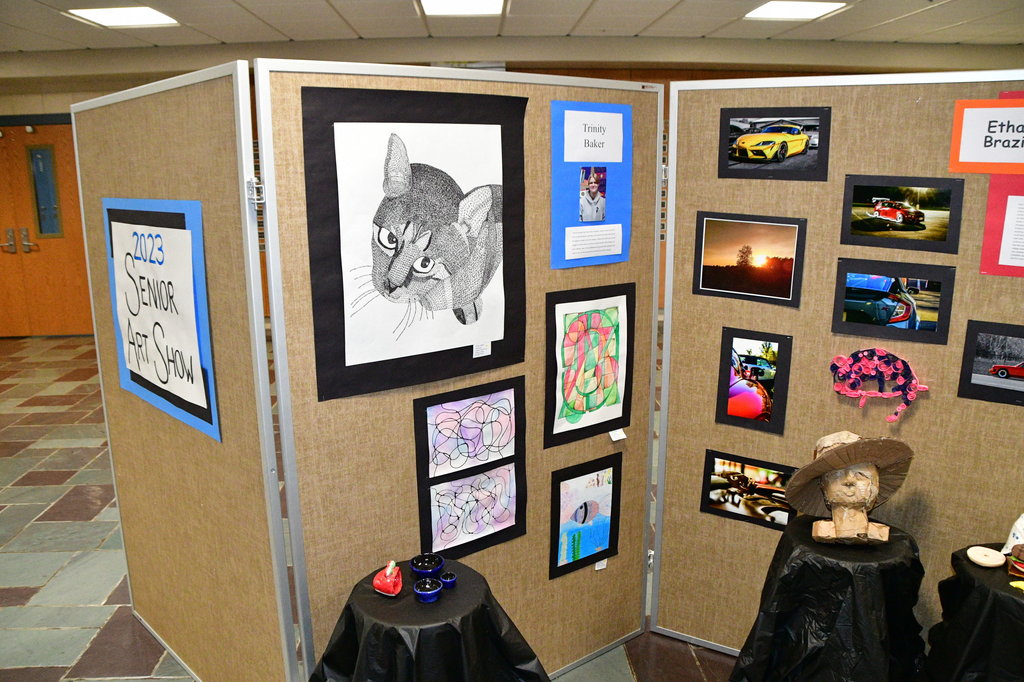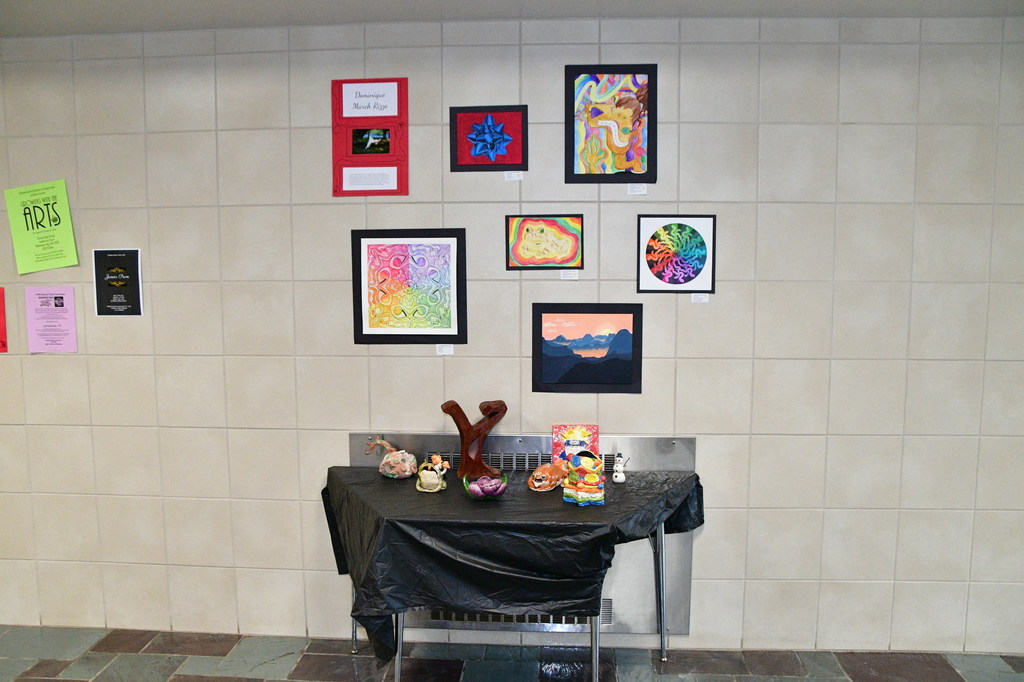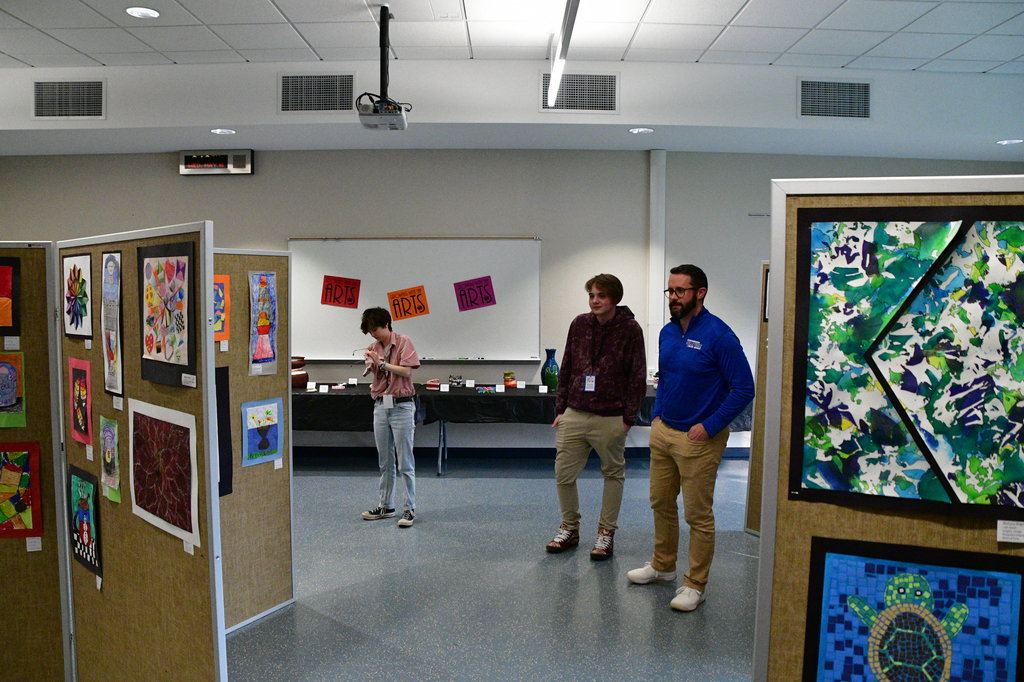 CES Families: Come on out to this fun, free event this evening!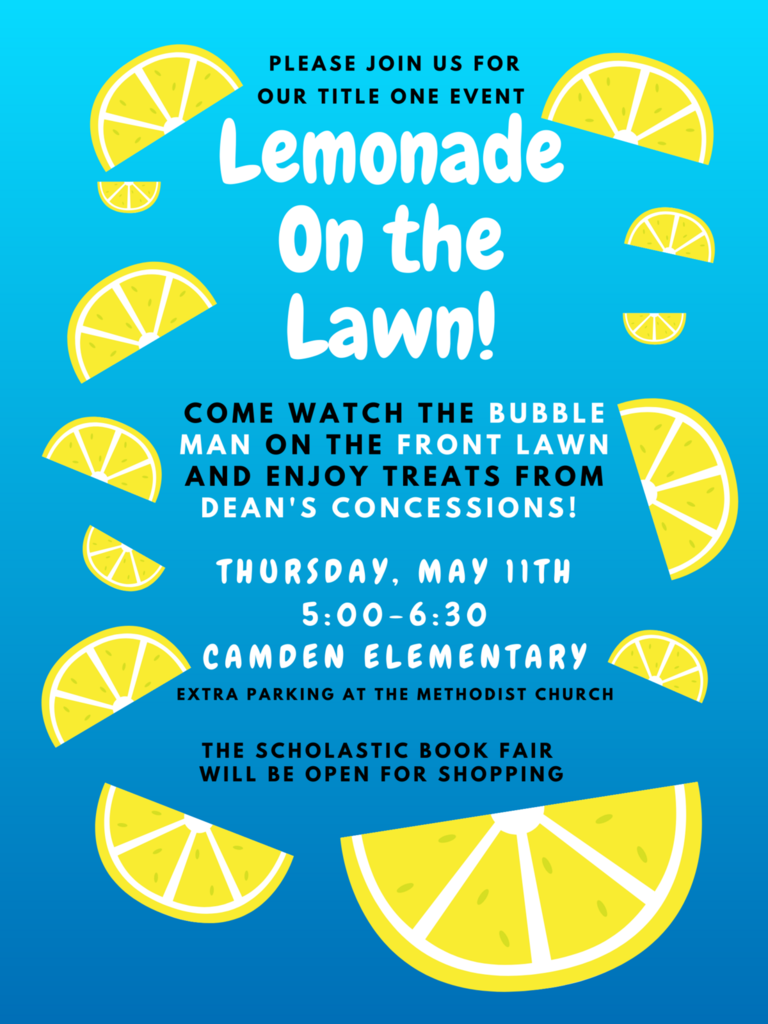 Tonight is the night! Come support our student artists!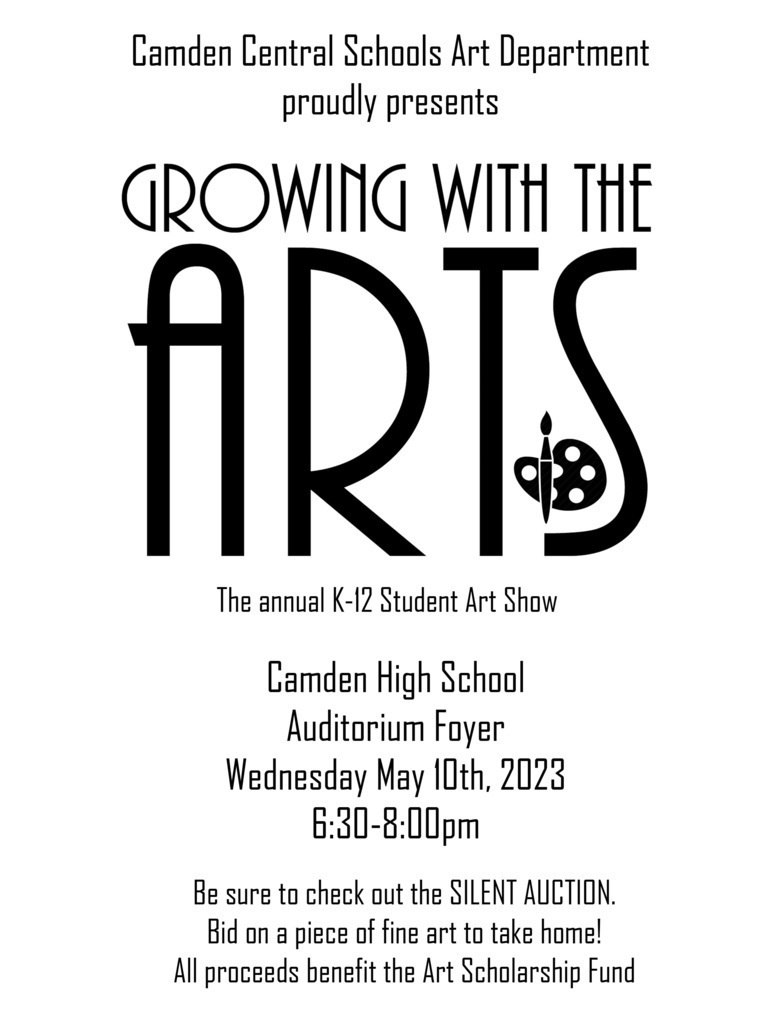 CES Families: Keep this on your radar for Thursday!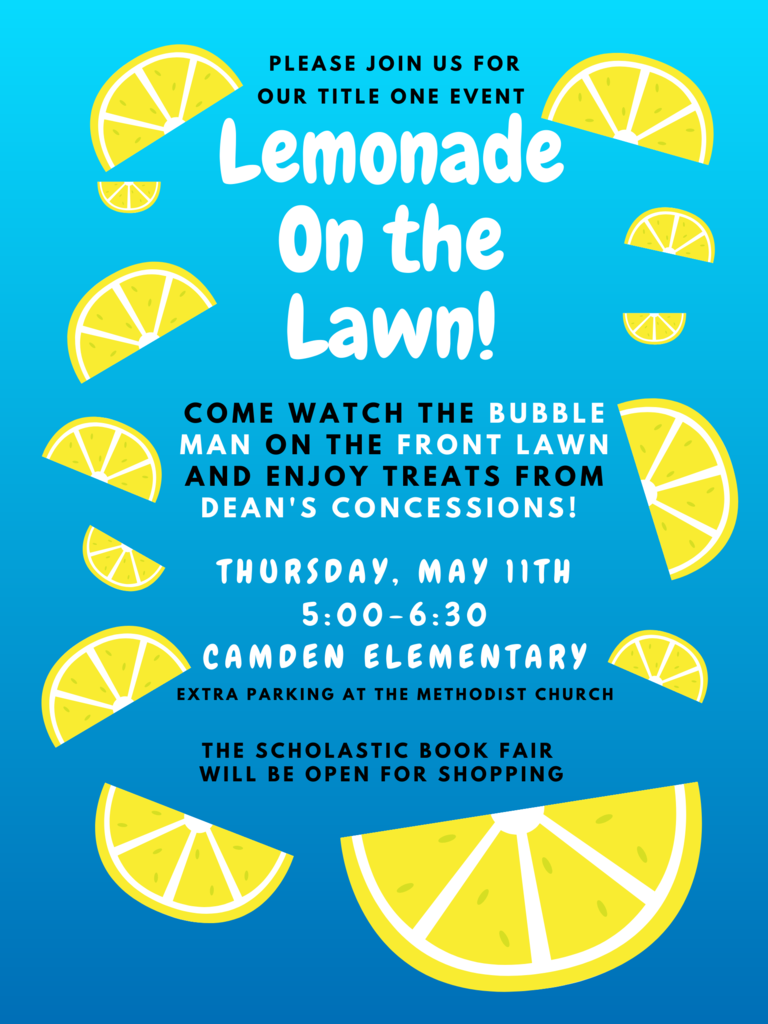 This week is "Teacher Appreciation Week" in the United States. Join us in saying "Thank You" to the dedicated team of educators that go above and beyond for our students, our schools, and our communities.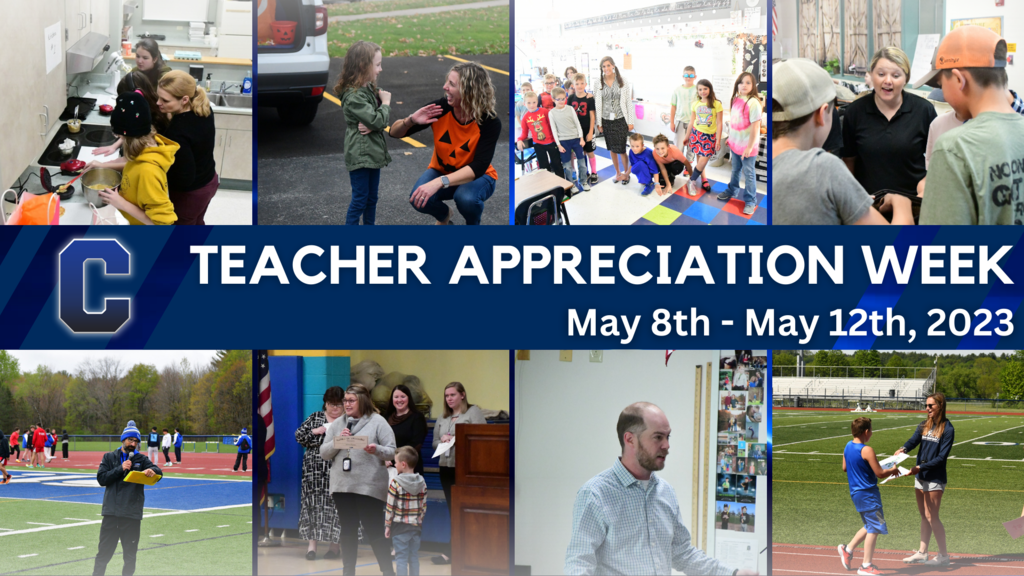 The Budget 2023 edition of the Camden Connections newsletter is now available online!
https://5il.co/1tyuo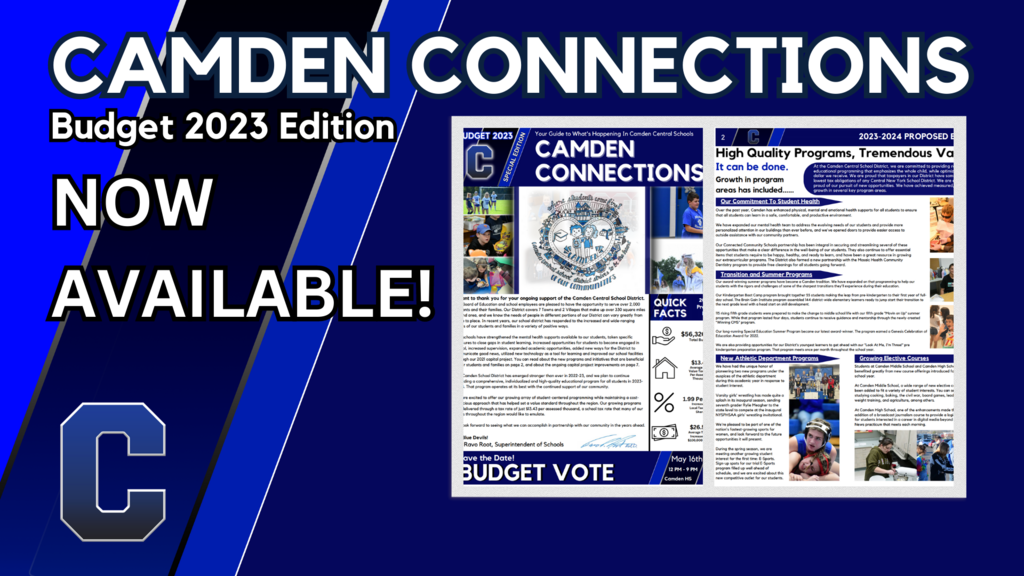 Will we see you at Wednesday's District-Wide art show? We hope you can make it!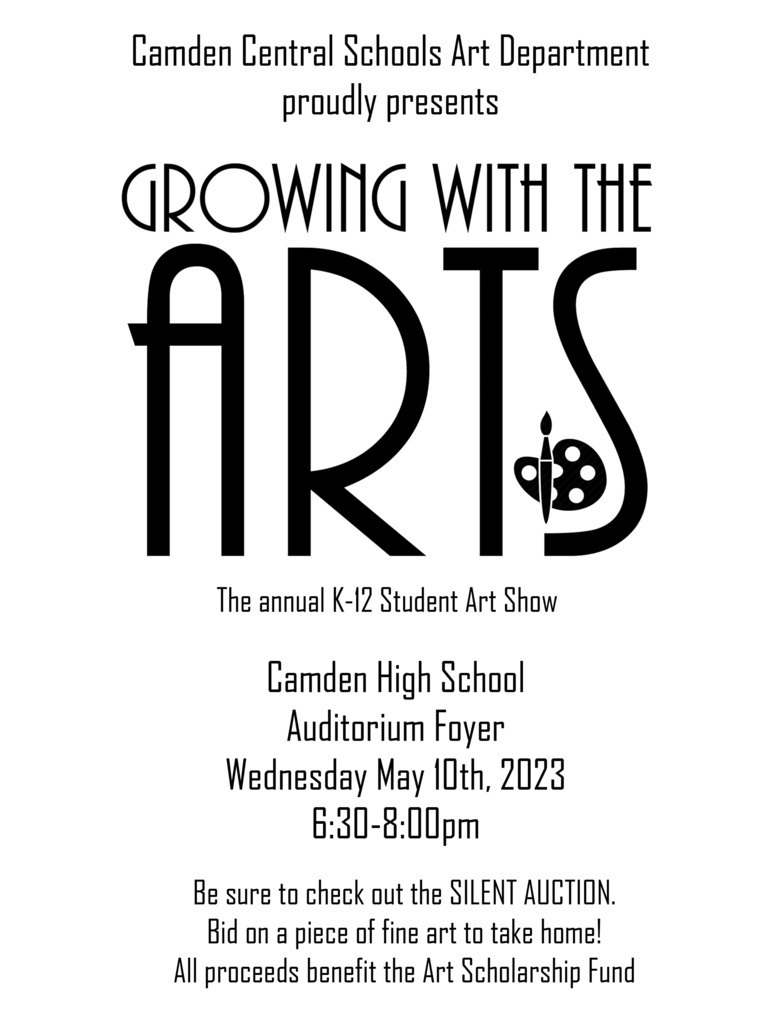 A very special thank you to the men and women who come to school each day and serve our students breakfast and lunch. Today we salute you on this School Lunch Hero Day !