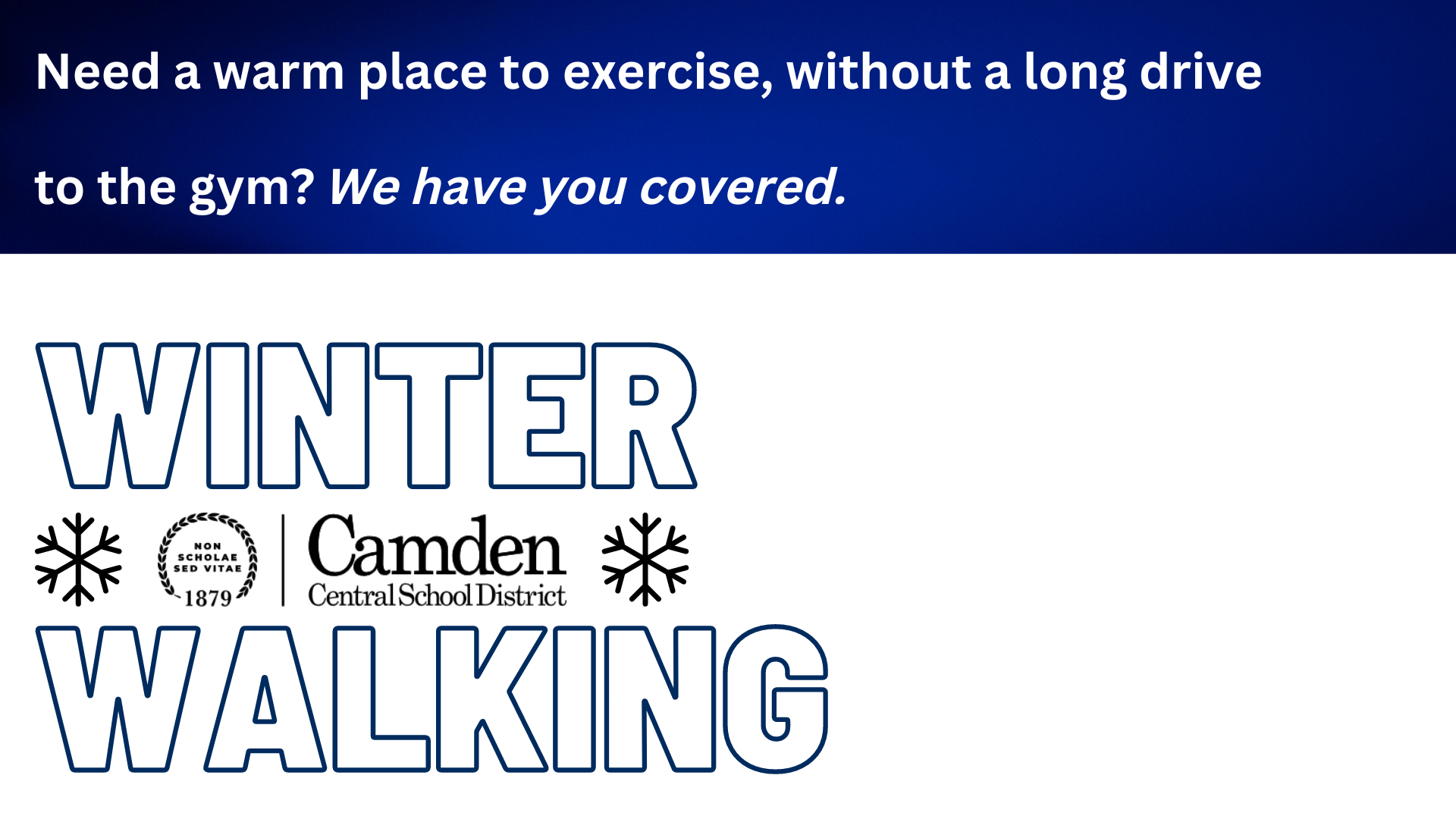 The Camden Central School District is pleased to offer a new health and wellness opportunity for District residents with the launch of its new "Winter Walking" program. Members of our community are invited to get out of the cold and stay active during the winter months as we provide a safe and climate-controlled place for you to get your steps and miles in, without the hassles of a long drive to the gym.

This exciting new program begins on Monday, November 14th at Camden Middle School, and will be held Monday through Friday from 5:30 p.m. to 7:30 p.m. Walking will not be held on school holidays, weekends, or snow days.

Want to participate? Here are some guidelines to familiarize yourself with:

Walkers should use entrance "H" near the cafeteria on Third Street.

All walkers are required to sign in and out.

There will be a notice at the sign-in desk if the building is not open for walking.

You must remove any wet boots or shoes.

Children must be accompanied by an adult at all times.

When you are finished, you must promptly exit the building at or before 7:30.