Today, October 2nd, is National Custodian Day! We want to take a moment here to thank our entire facilities team for the work they do to keep our buildings running, and our facilities in the best shape they can be!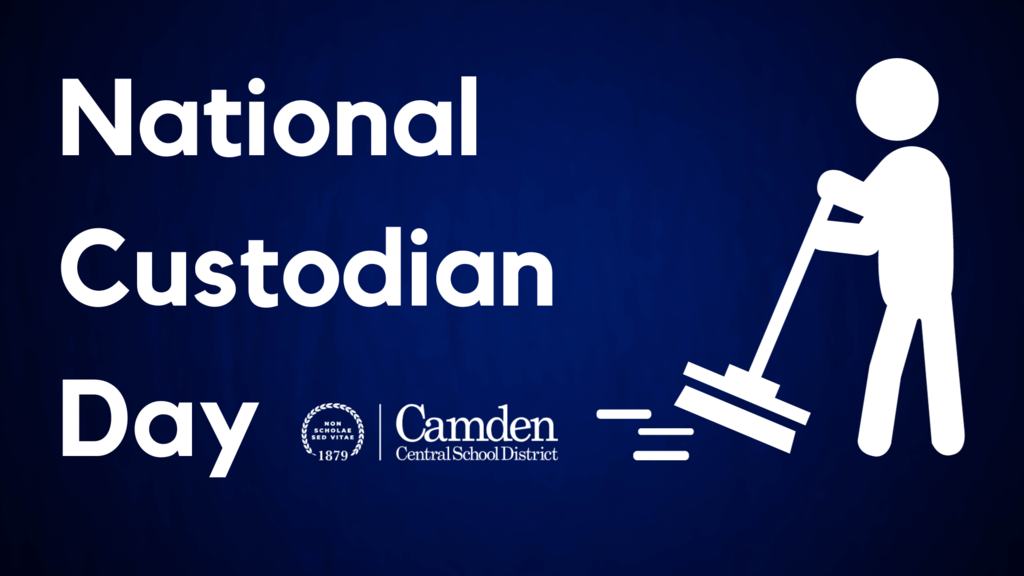 On Friday, September 29th, members of the Camden Modified Cross Country teams used their practice time for a different purpose. The Blue Devils partnered with CMS Kids for Saving Earth advisor Sarah Falanga and the Camden Lions Club to clean up a portion of Route 69 on Friday. On Saturday, the teams competed alongside the varsity squads at one of their biggest meets of the season: the EJ Herrmann run in Utica. Great job, team!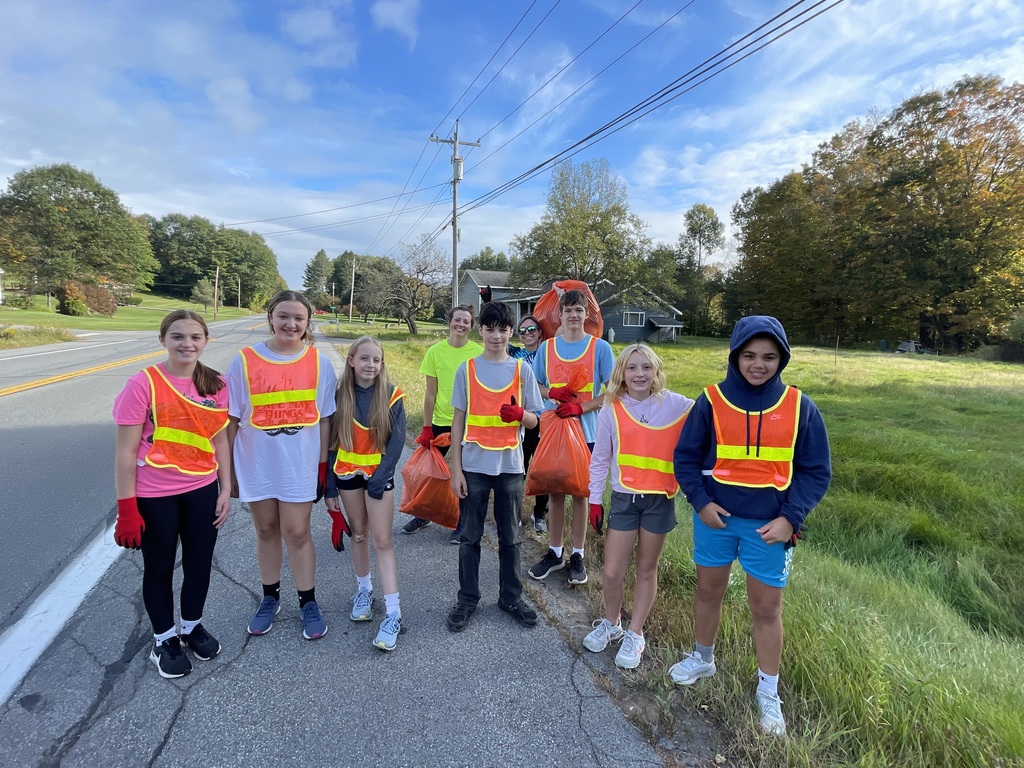 Today, we'd like to introduce you to Camden Middle School music teacher Micayla MacDougall! Micayla is a graduate of Syracuse University, where she received her bachelor's and master's degrees in Music Education. Her favorite thing about being an educator is the opportunity to work with young people and developing a unique connection to each student through music. "The power of music is special and can impact the trajectory of one person's life. And it's something I have experienced in my own life," MacDougall said. "The ability of music to do that drew me to music education in order to share that power and to bring it into more young people's lives." When she's not sharing a song with her students, she loves to read, paint, cook and attend live music events. She is a huge sports fan who is probably very happy the Bills won this past weekend. Micayla is also an active performing musician outside of her educational pursuits. She performs as a singer independently and with a choir, and plays the bassoon and baritone saxophone. Fun Fact: She makes her own bassoon reeds by hand! Welcome!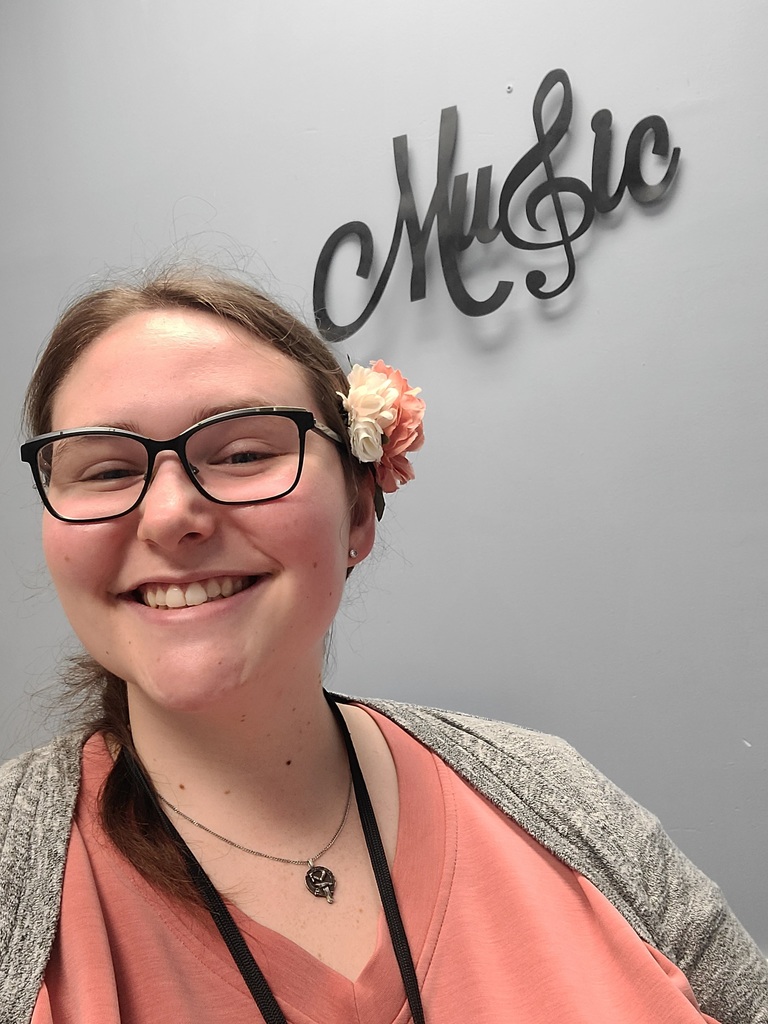 Giant Jenga in the CMS Connected Community Schools Hub is always a highlight of the day! CCSD community members, how do you rate your own Jenga skills? Be honest.....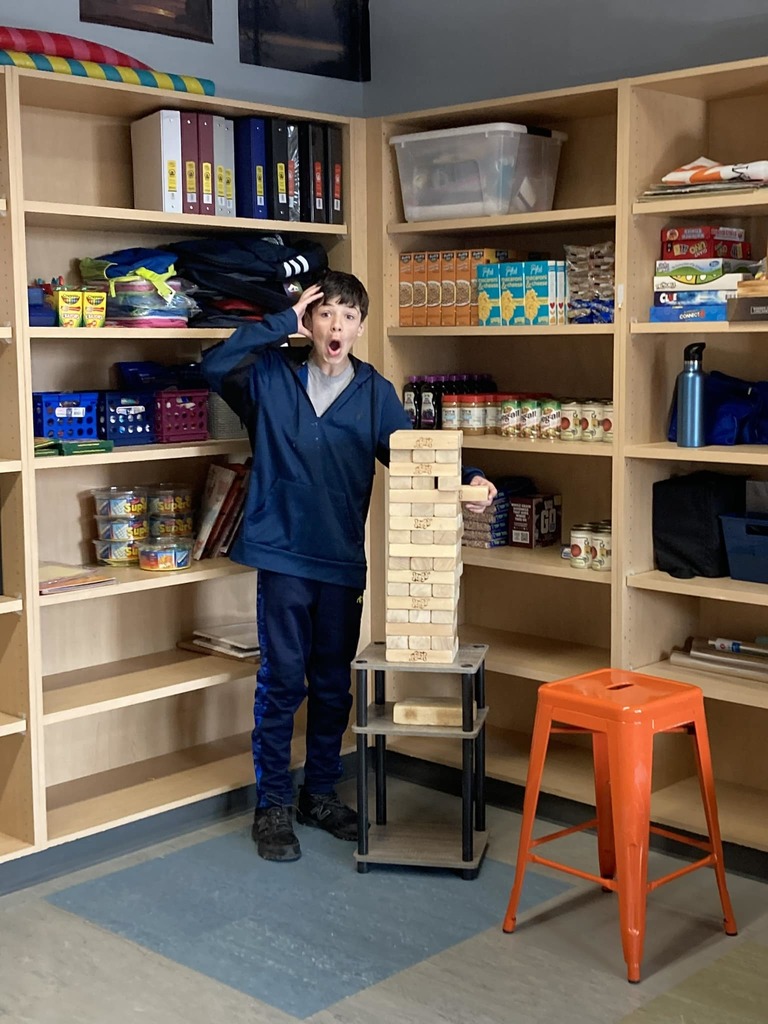 We are just a few short days away from our homecoming festival! Will we see you out and about on Saturday, October 7th for our Roaring Twenties-themed celebration? The Copper Wire Run is still accepting entries, and the Craft and Vendor Fair is still taking prospective vendor applications for a few more days as well! Spectator/Shopper admission is free for each event listed here. There is a small charge to participate as a craft fair vendor, or to run in the Copper Wire Run events. Follow the Camden Homecoming Festival on Facebook at
https://www.facebook.com/camdenhomecoming
!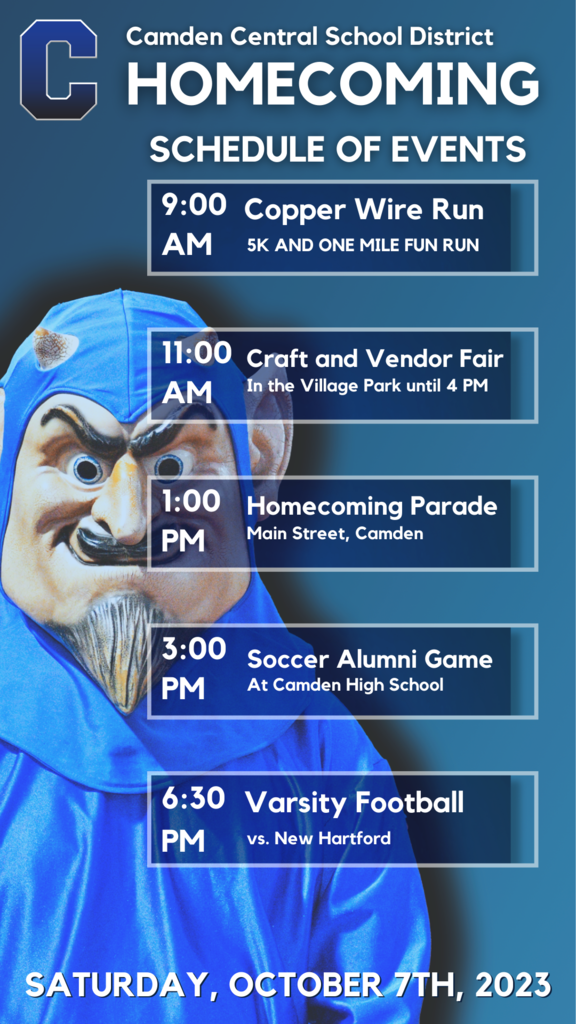 CES kindergarteners had a great day Wednesday on their apple picking field trip! The weather was perfect and they all got plenty of apples to bring home. The kids enjoyed a wagon ride, picking apples in the orchard and were even complimented on their excellent behavior from the staff at Behlings. Make sure you've check those backpacks for apples, just in case!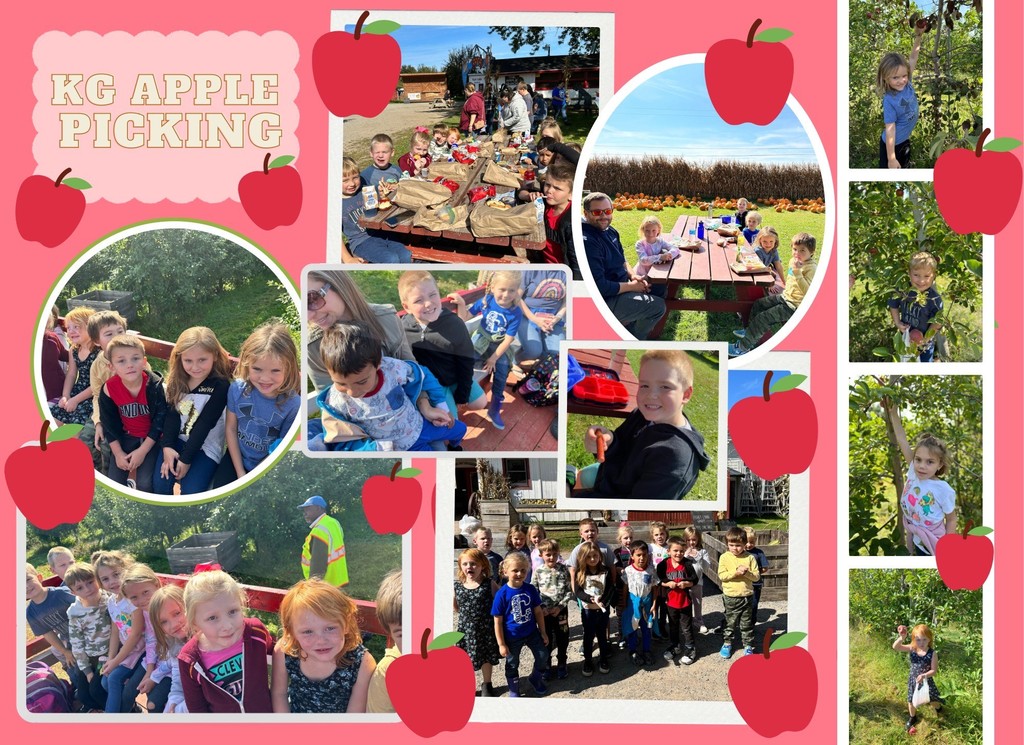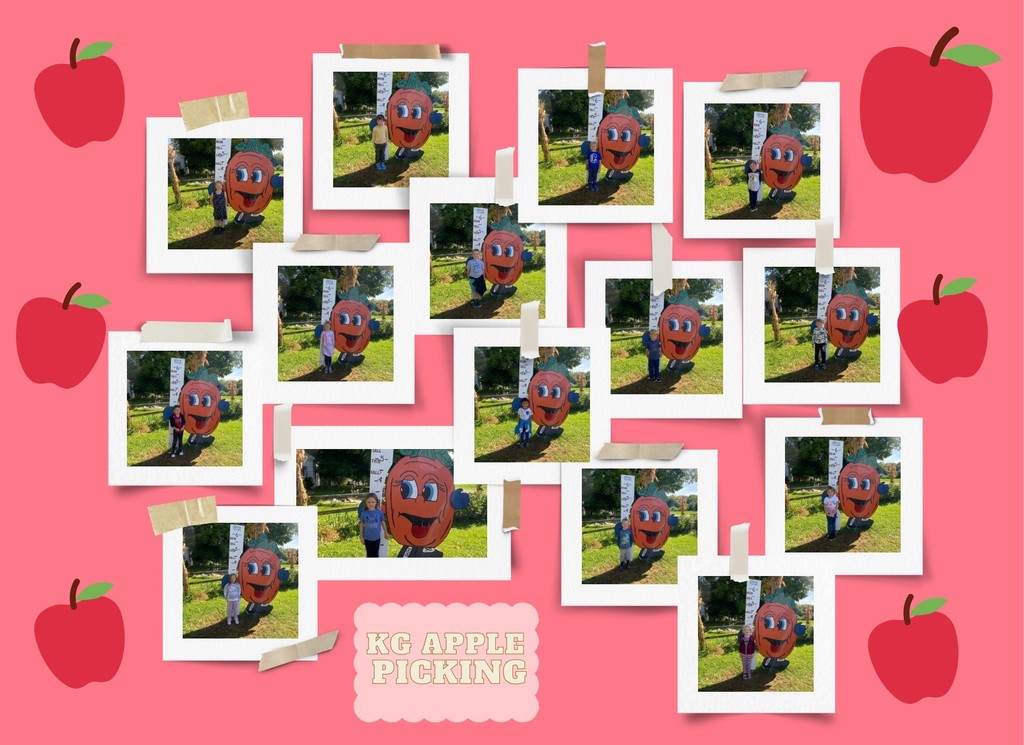 Got Camden Spirit? Spirit week is next week, and we would love to feature your students participating in the week's events whether it's theme days, the parade, or this Saturday's CHS homecoming dance. Staff members can get in on the fun too! Feel free to submit any Spirit Week pictures to the email address listed in the graphic, and you just might see them featured here next week! Need help keeping track of it all? We get it. Check out
https://www.camdenschools.org/page/homecoming-2023
for more information on Homecoming and Spirit Week events!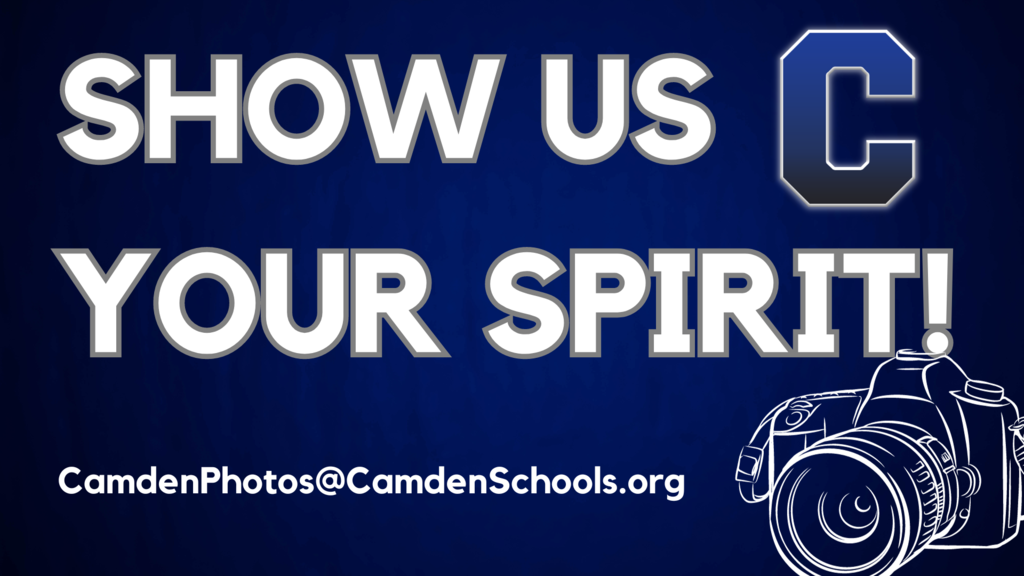 Today, members of the girls' modified soccer team helped the Center for Family Life and Recovery (CFLR) to "Chalk the Walk." The District works very closely with CFLR and its Camden Life Center to provide mental health services to our school community. The Chalk the Walk event is a proactive opportunity to raise awareness for suicide prevention in our community, and remind people that they are not alone.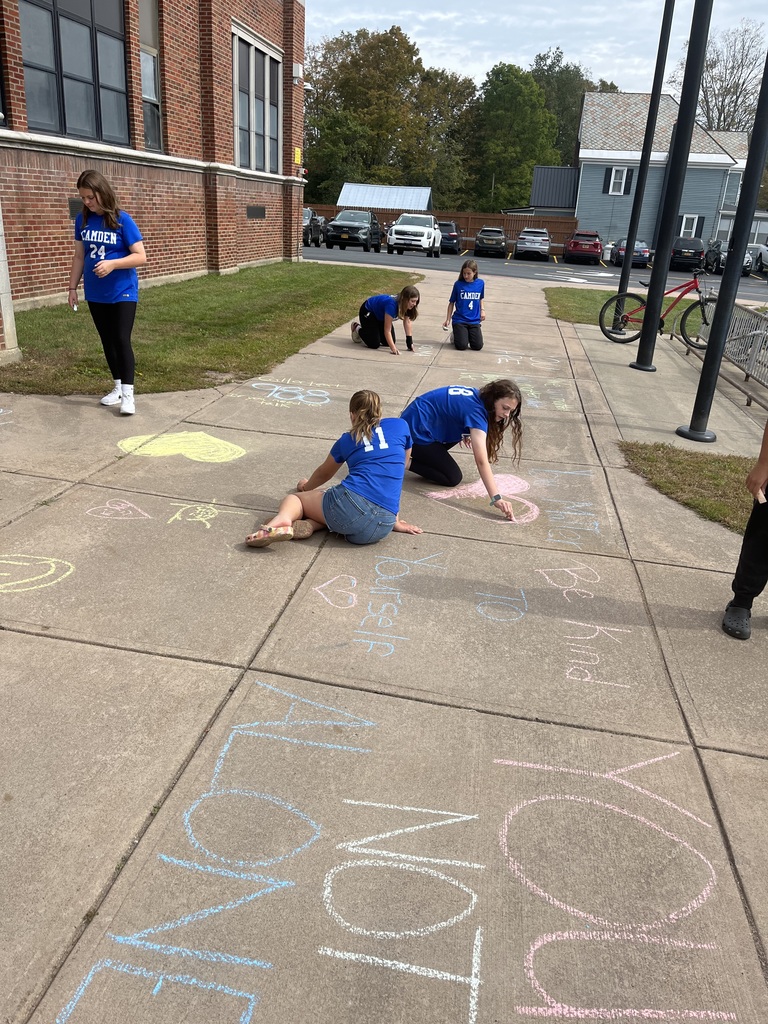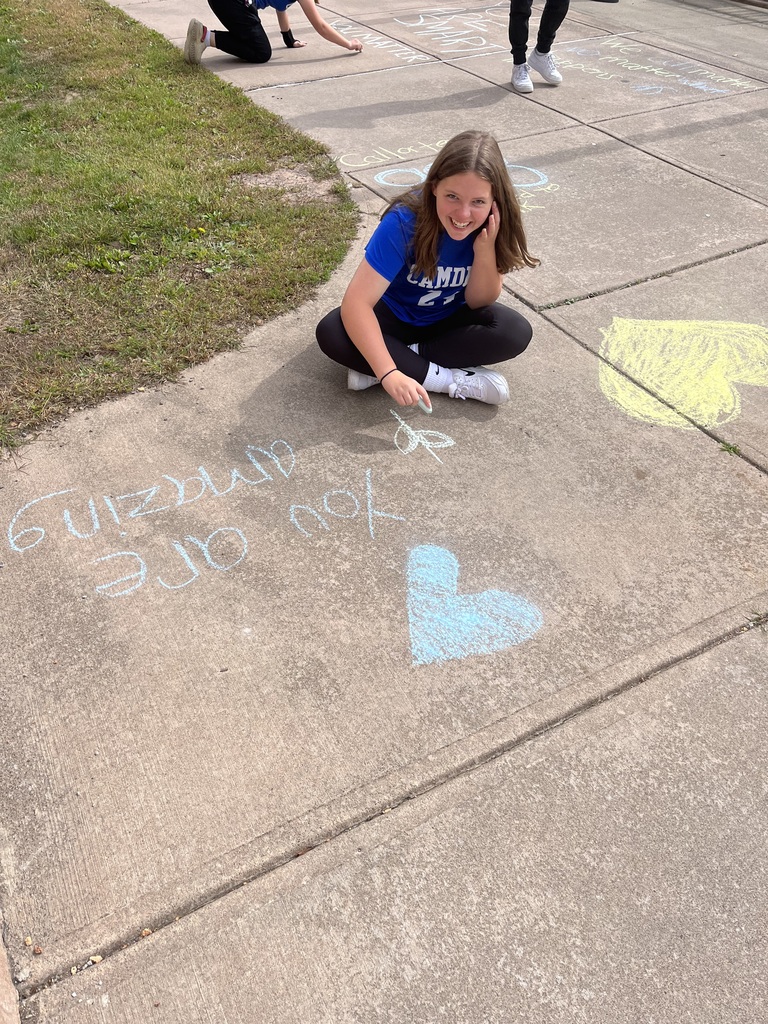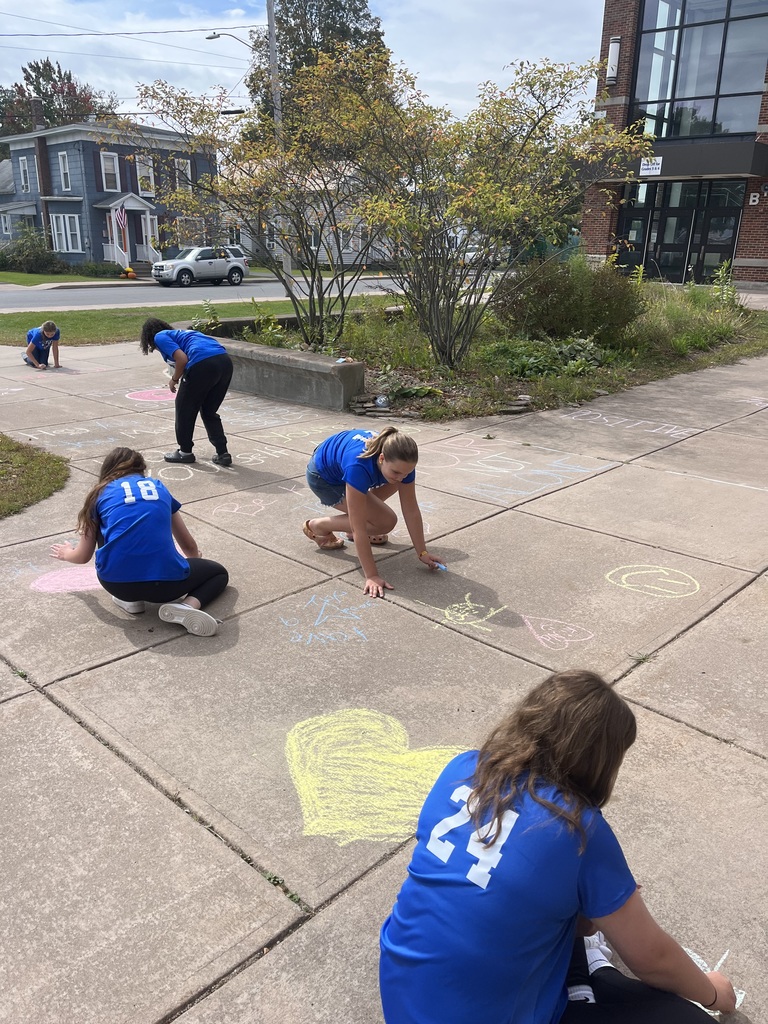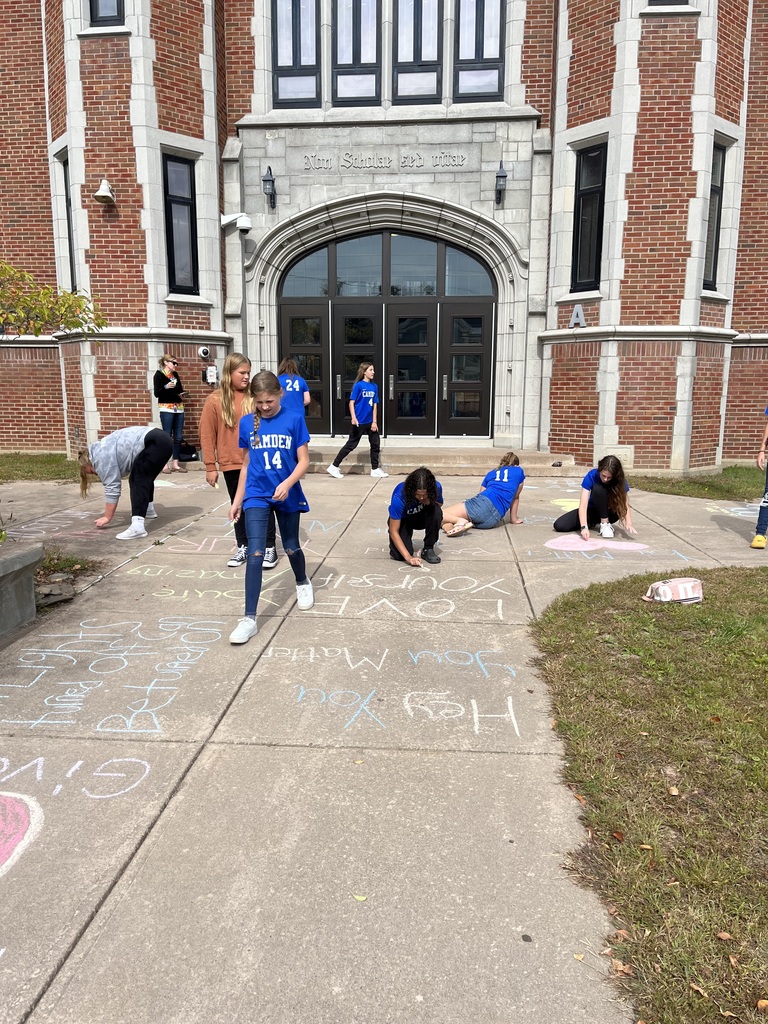 We are excited to announce that the Camden Central School District will be affiliated with Dolly Parton's Imagination Library! We joined representatives from the Genesis Group, Ready 4 Kindergarten, and more for a press conference to celebrate the re-launch of this exciting program in Oneida and Herkimer Counties. We are one of two charter partners for the regional re-launch alongside the Utica City School District. This program is one of the largest book-gifting programs on the planet, with over 200 million books distributed to date. It offers delivery of free age-appropriate books to registered children on a monthly basis. To be eligible, the child must be signed up, under five years old and reside in a participating area, which will soon include our School District! Sign-up information will be coming very soon. Read more here:
https://www.camdenschools.org/article/1264512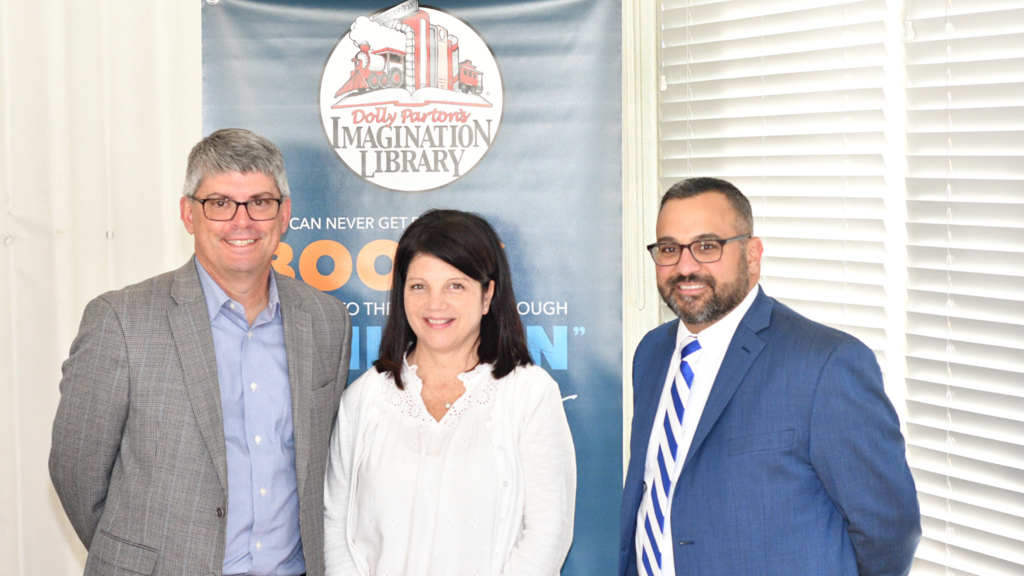 Happy Friday, everyone! Keep your eyes on the prize and the weekend will be here before you know it!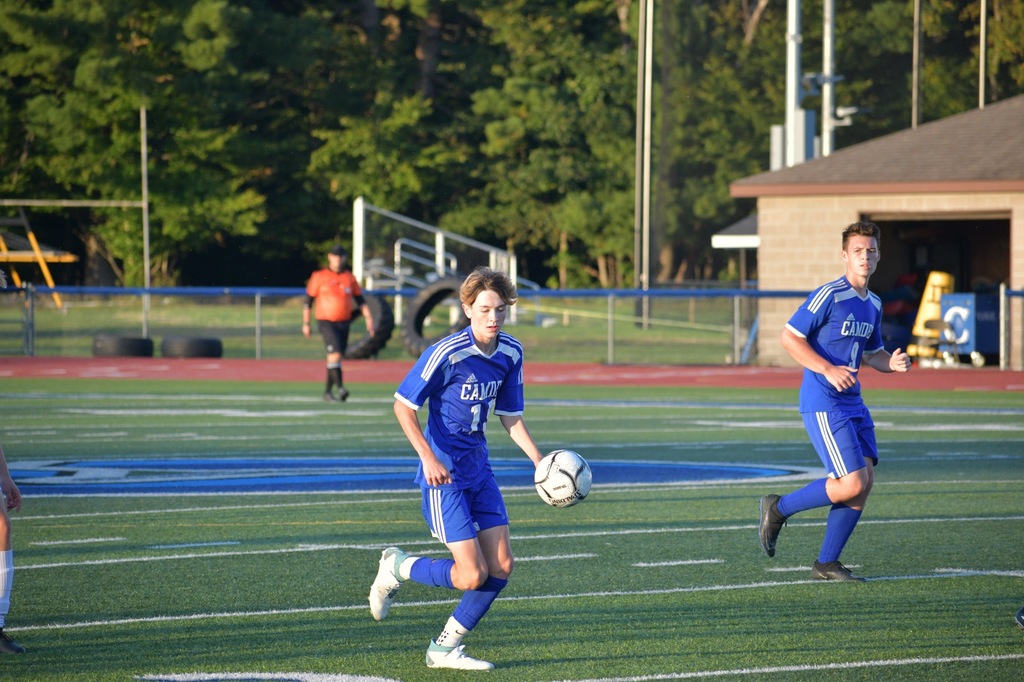 Interested in how you can come support the Blue Devils at home during Spirit Week? We've got you covered!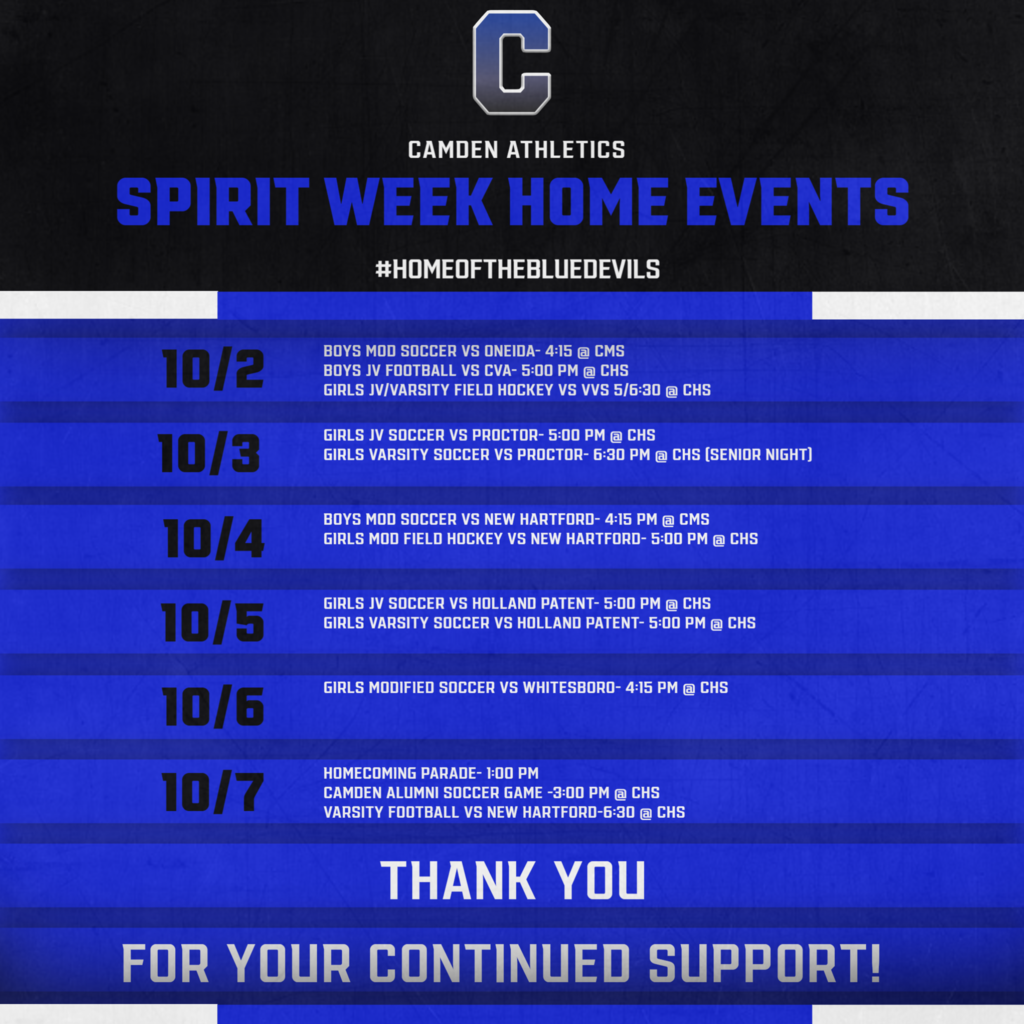 We'd like to introduce you to McConnellsville First Grade Teacher Erica Wimberly! Erica is a graduate of SUNY Cortland. Her favorite thing about being an educator is the conversations and relationships with the students. "I love finding ways to reach each student and help them," Wimberly said. "Cultivating those relationships means that I can model effective communication, empathy, sharing, positivity and respect for others." Outside of school, Erica coaches basketball, enjoys attending her kids' sporting events, and hiking with her family! Welcome!!!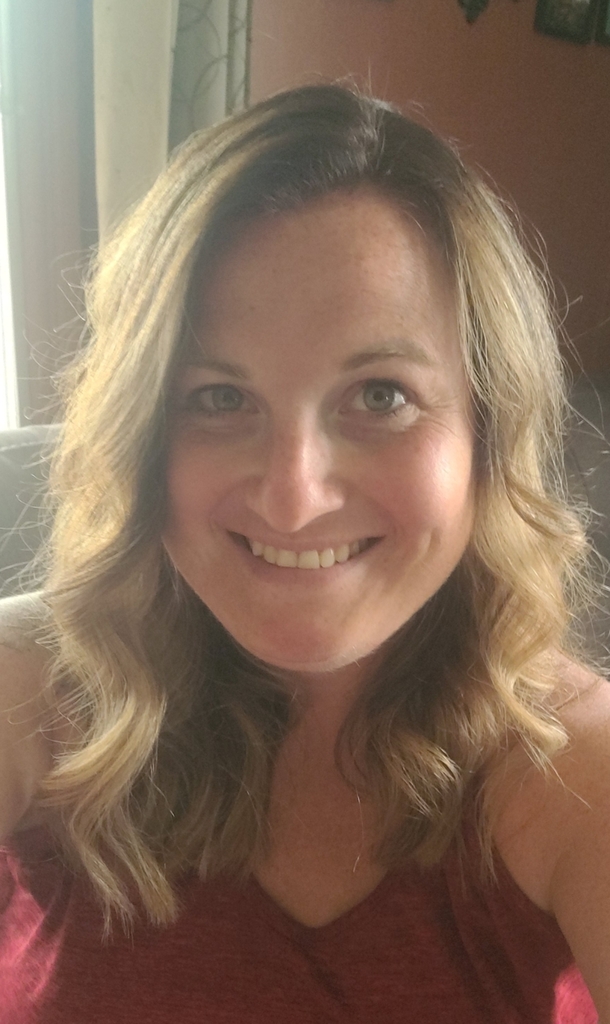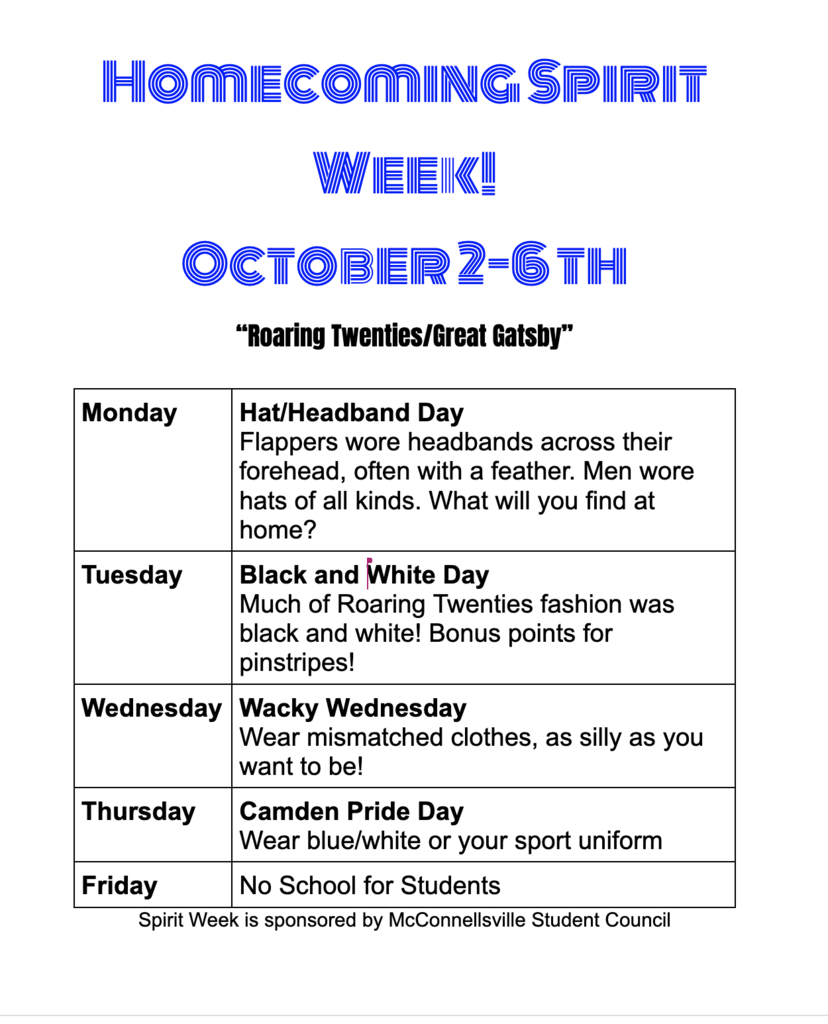 We had a great time meeting our next generation of students during our first meeting of the "Look at Me, I'm 3!" program for the 2023-24 school year! Our new members read a story with Mr. Ferretti, did a themed craft based on "We Are In A Book" by Mo Willems, did a mindfulness activity with Mrs. Gloude and finished out the night with a snack! This program is a great informal introduction to the school environment for students old enough to attend pre-K next year. To be eligible for this free and optional program for the 2023-24 season, a child must reach their third birthday on or before December 1st, 2023. Interested? It's not too late to join us for the next session! Contact Patti Ferretti at
pferretti@camdencsd.org
to get started. We also encourage you to fill out the District's Early Childhood Census form if you have not done so already for any child residing in district from birth to five years of age.
https://www.camdenschools.org/page/early-childhood-census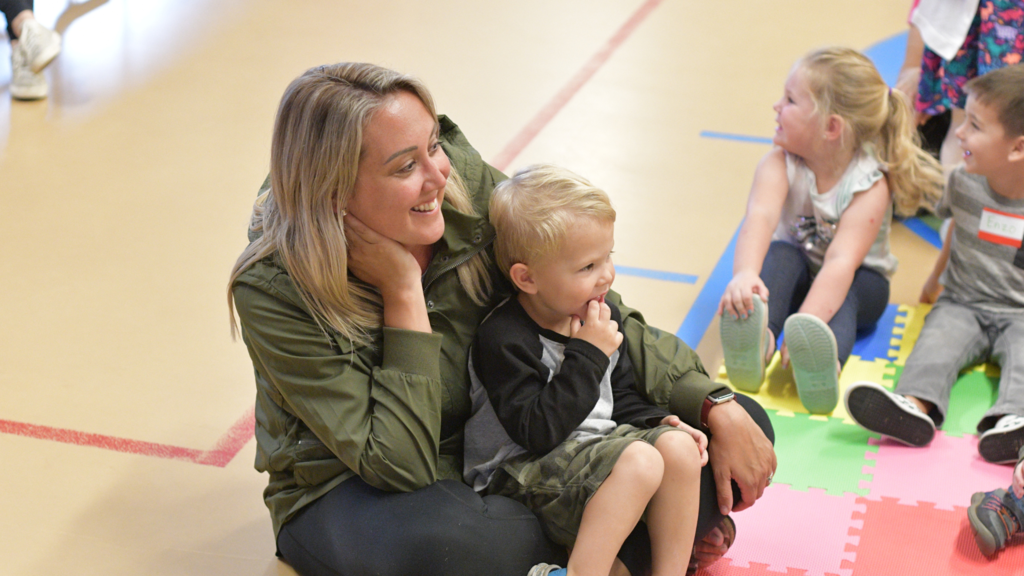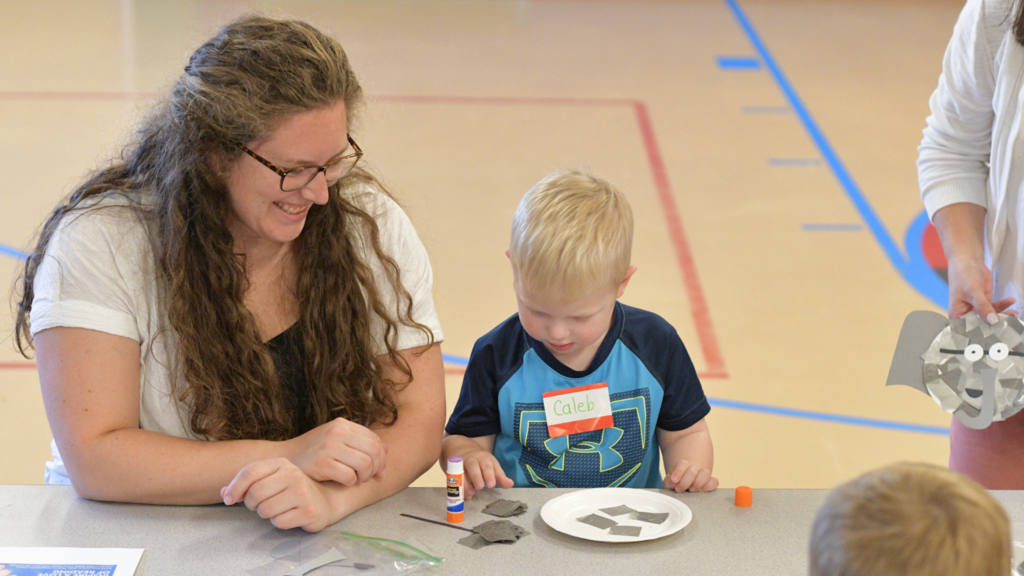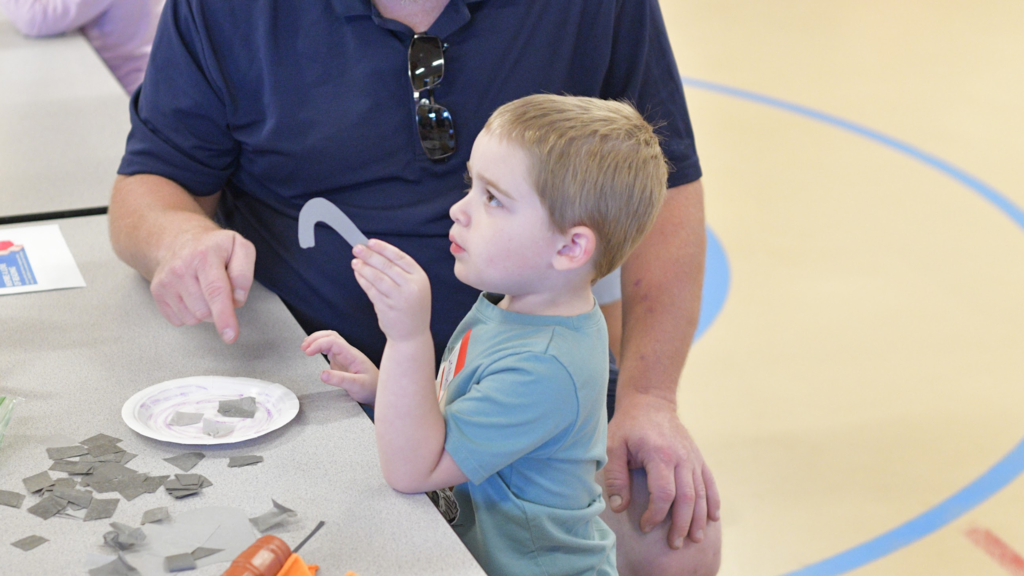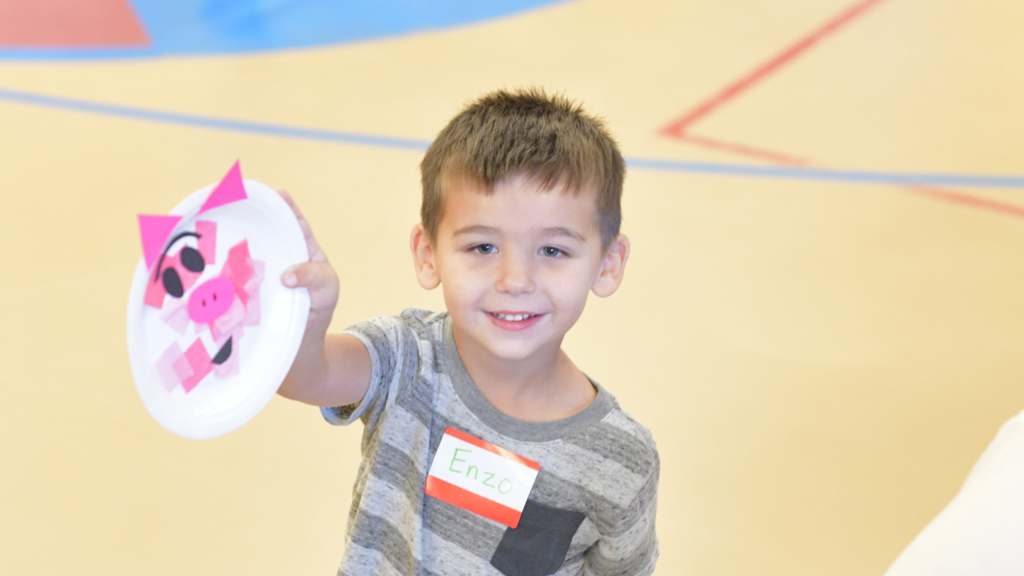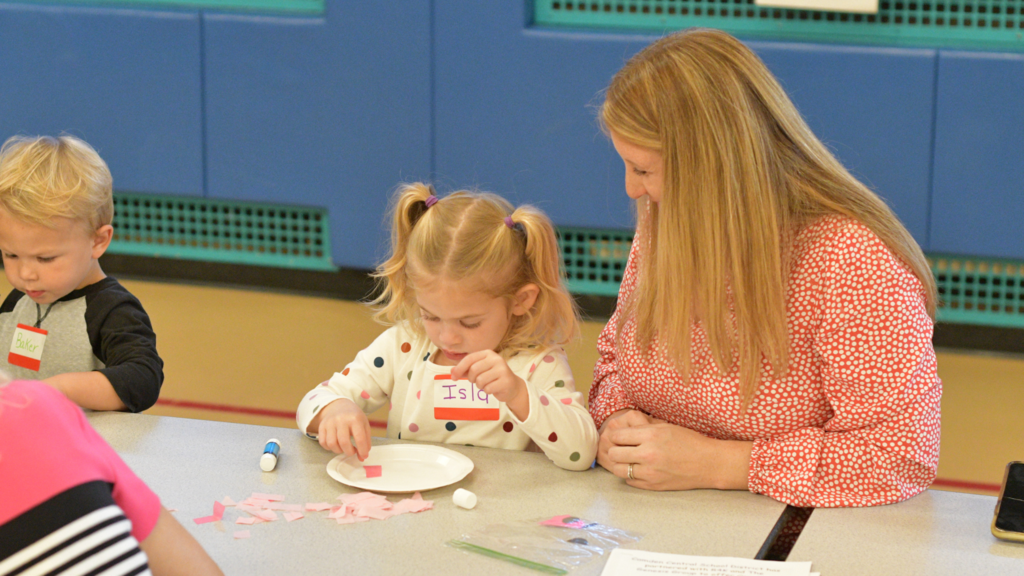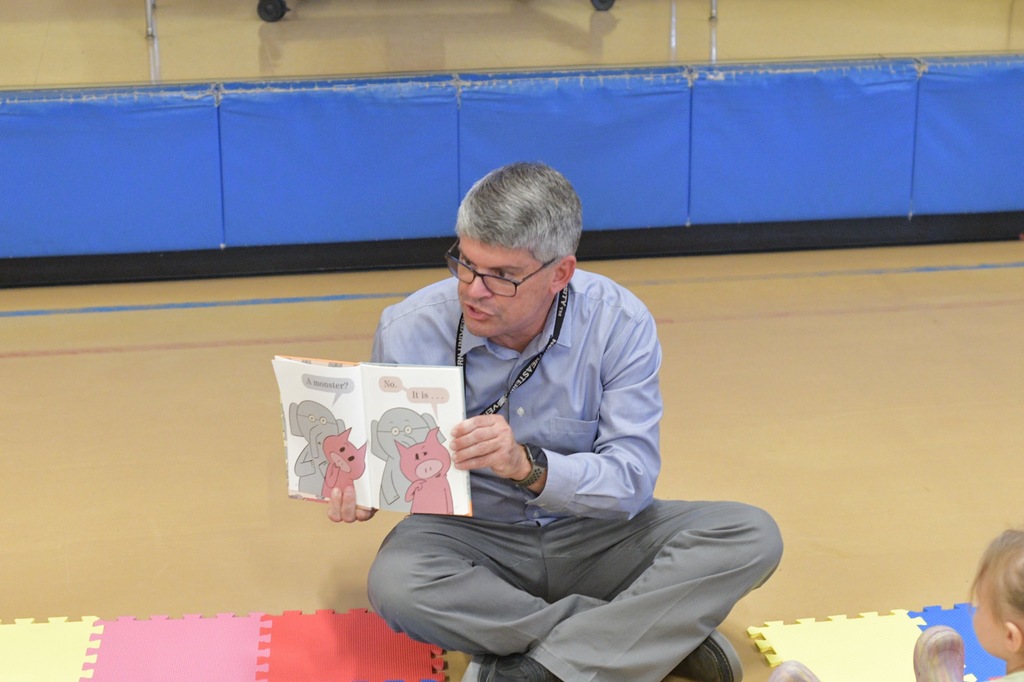 The Camden Elementary School Spirit Week schedule is hot off the press!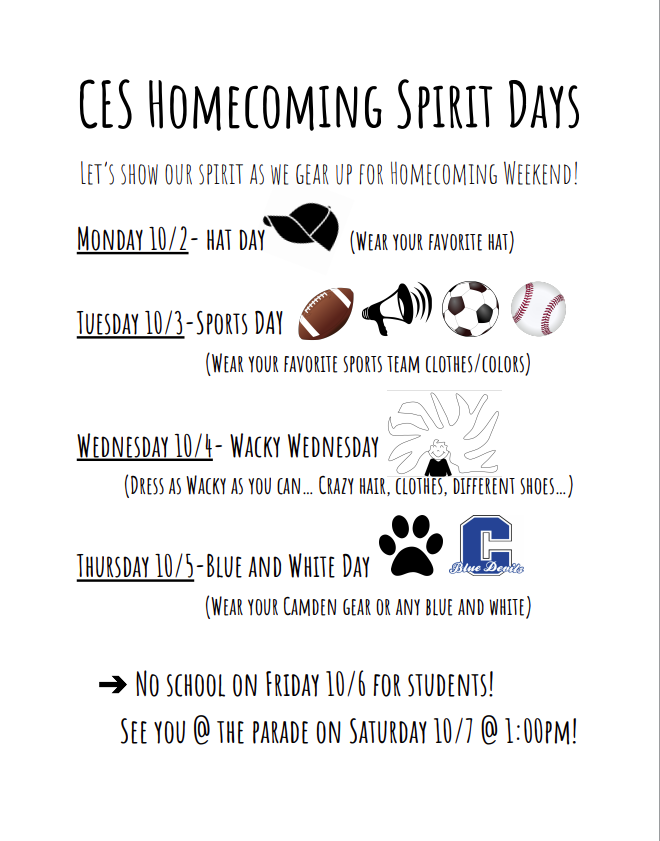 We are pleased to announce that as of today, the Camden Central School District has had its new FFA Chapter formally recognized by the New York State FFA Association! The chapter will provide agriculture-centered educational opportunities to students at Camden Middle School and Camden High School that build off the in-class curriculum. We hosted the full slate of state FFA officers this morning for a Charter Signing Ceremony at CMS. Our students were able to share lunch with state-level leadership, give them a tour of our growing agriculture programs, and learn more about the experiences that await them as part of FFA. Congratulations to our students, as well as dedicated advisors Karly Marshman and Brianne Willson for making this happen! Be on the lookout for a full story coming to CamdenSchools.org!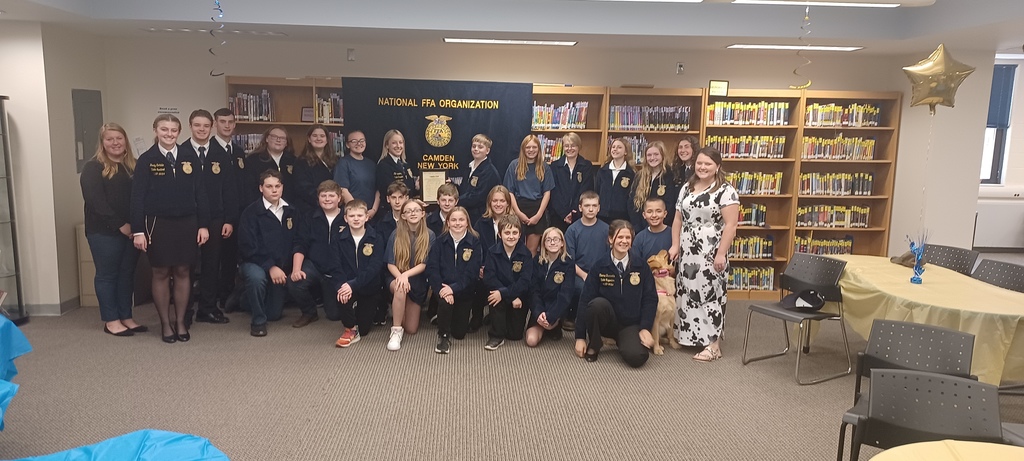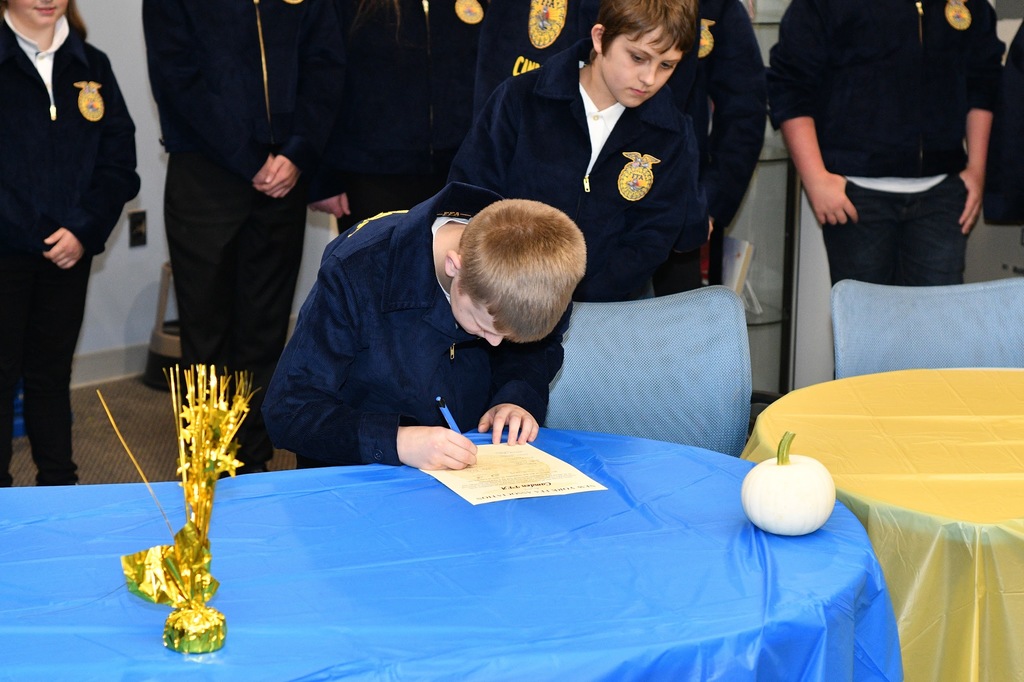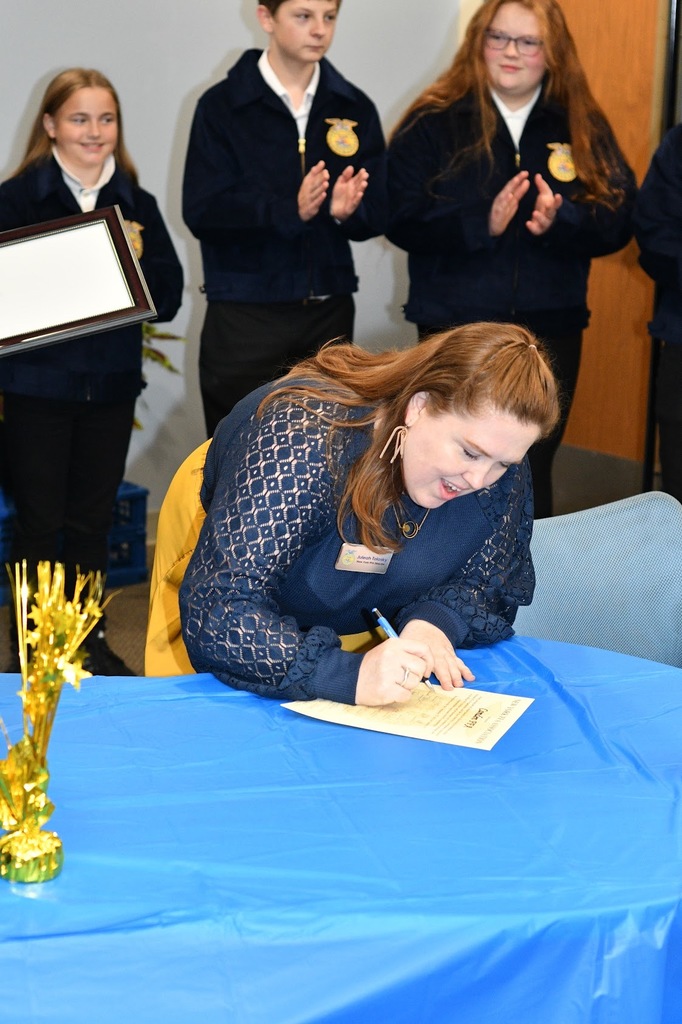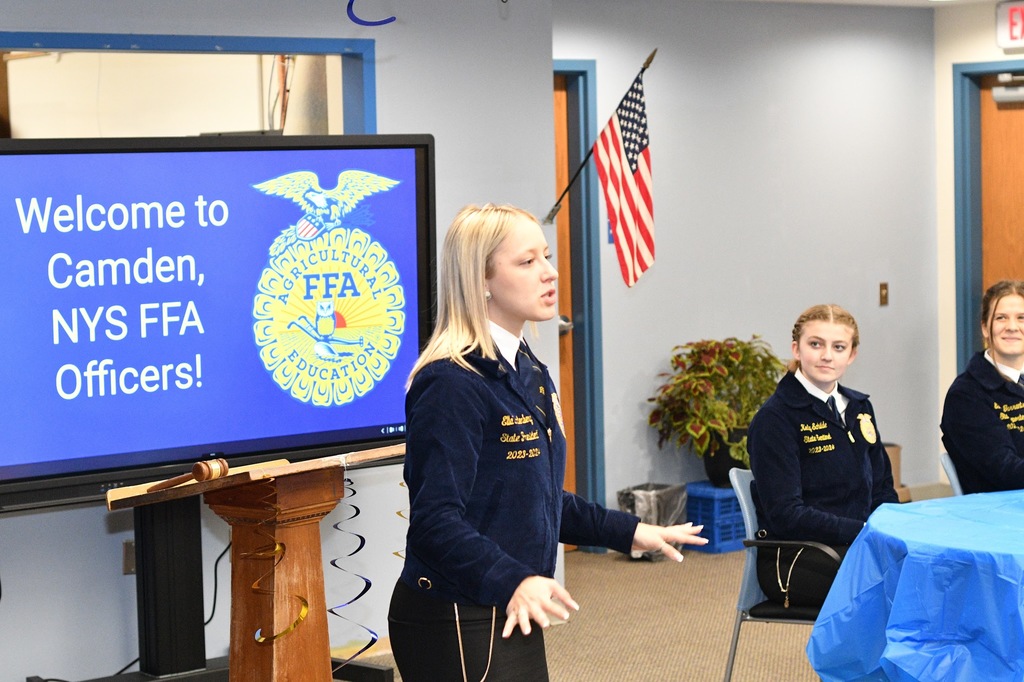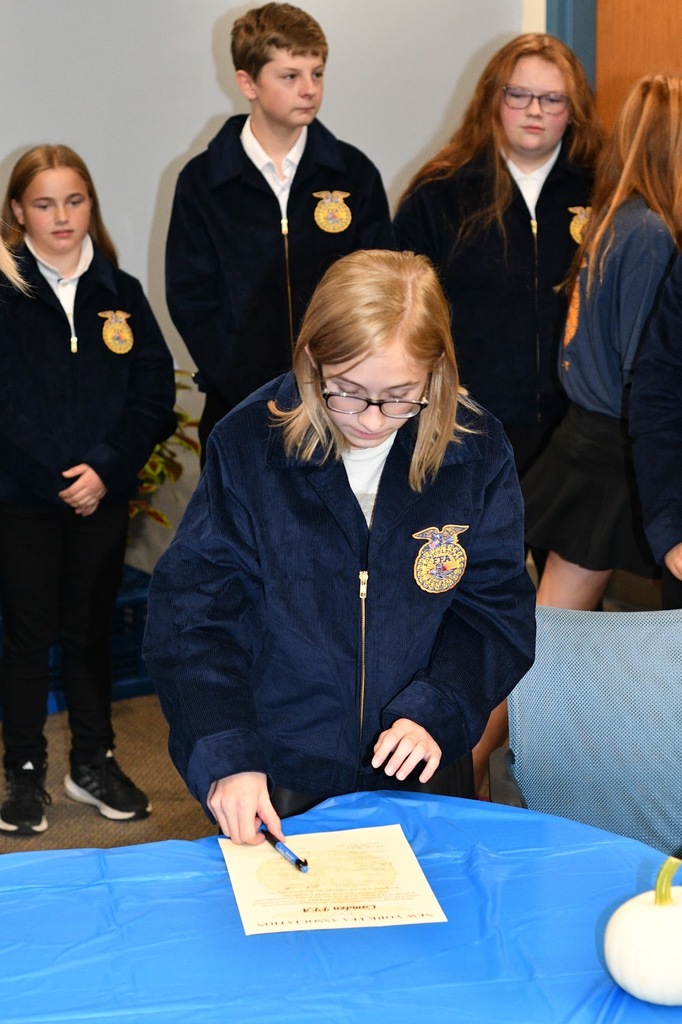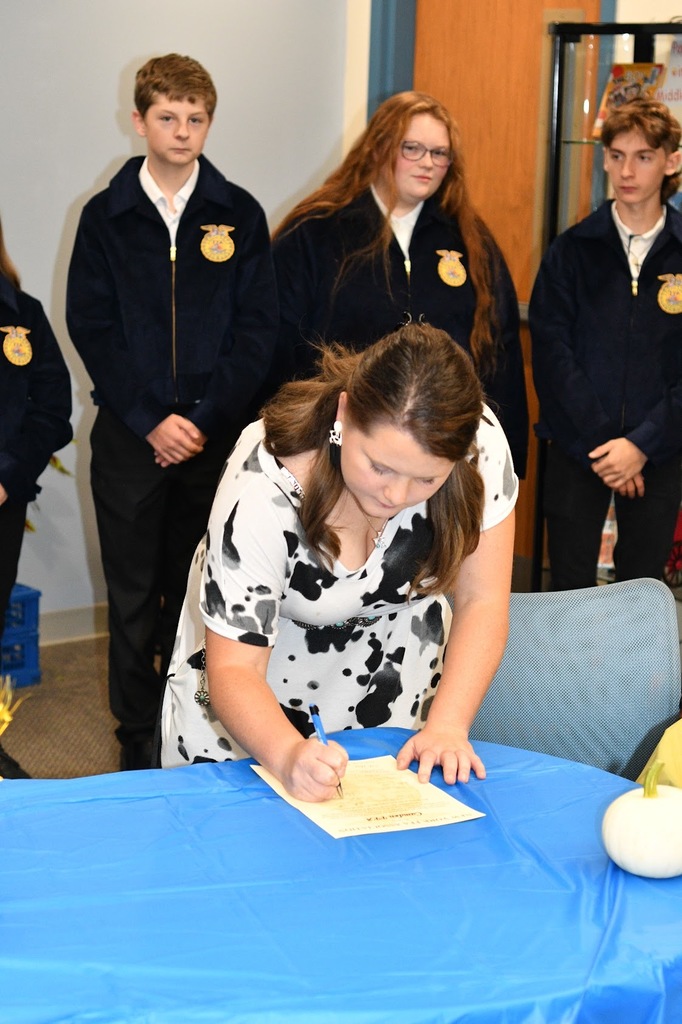 Today, we'd like to introduce you to McConnellsville first grade teacher Montana Sochia! Sochia, a native of Rome, graduated from Grand Canyon University. Her favorite part about working at Camden is the support she has gotten from her fellow staff members. "I have loved meeting all of the staff within my building," Sochia said. "Everybody is so helpful and willing to lend a hand." A multi-sport athlete in her high school days at RFA, Sochia stays on the field by participating in slow pitch softball and field hockey when she's not teaching!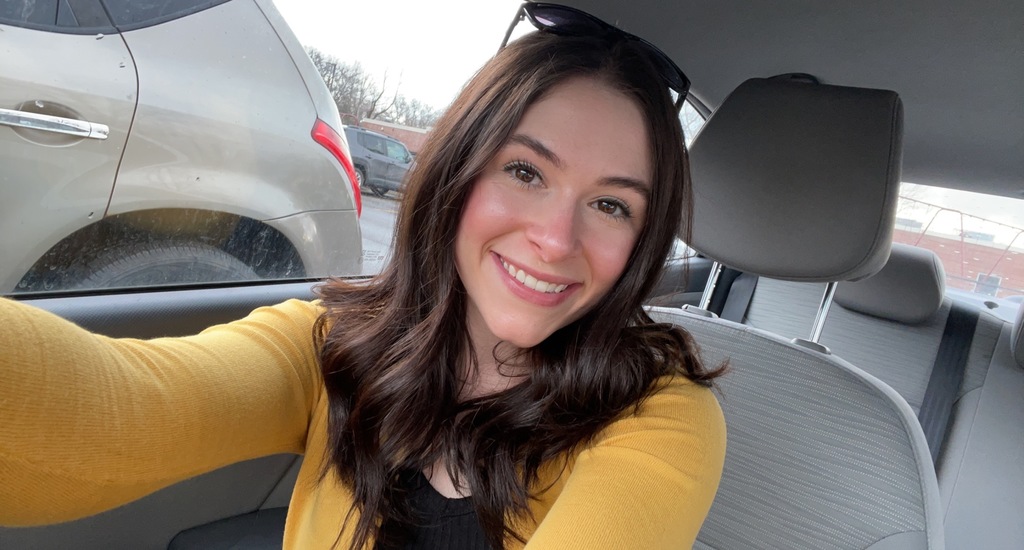 Mr. Evangelist, Mr. Ferretti, and Mrs. Ferretti are here at Harts Hill Inn this morning meeting with a wide variety of regional leaders in education and beyond, including the Genesis Group of the Mohawk Valley and the Ready 4 Kindergarten Initiative. What are they here for? If you have a young child in the District, stay tuned for something awesome coming soon!