The 2023-24 Student Calendar has been approved by the Board of Education, and we are pleased to share it with you now! We will communicate with you on any revisions as needed throughout the year.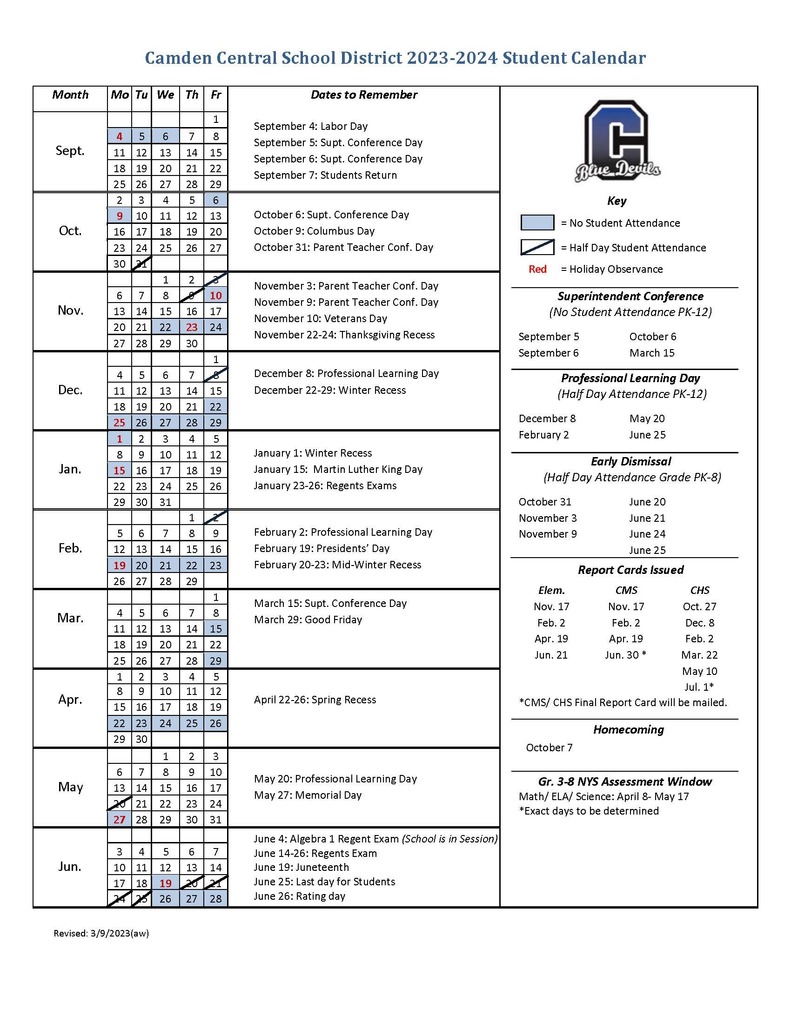 Don't you love when a plan comes together through collaboration? Mrs Bloomquist's 5th grade School Library Skills Class at Camden Middle School did exactly that! The group colored Collaboration Squares that were connected together to form a new, larger picture! These works of art are a great example of what can happen when the school community works together! Thanks to our partners at Connected Community Schools for sharing this!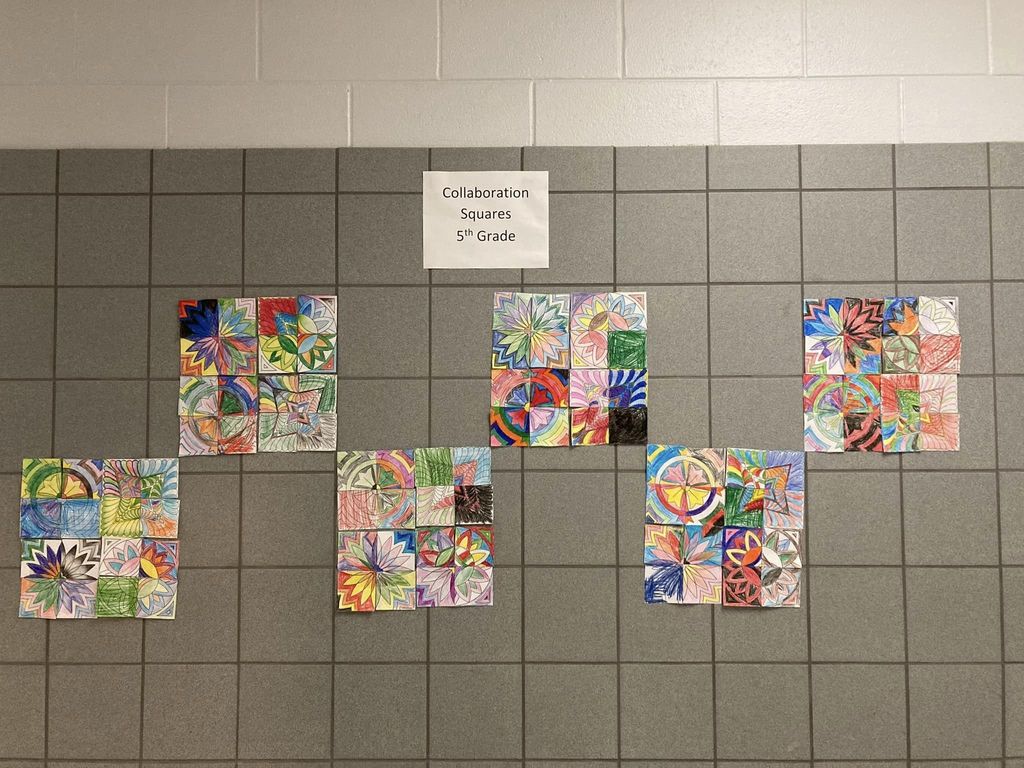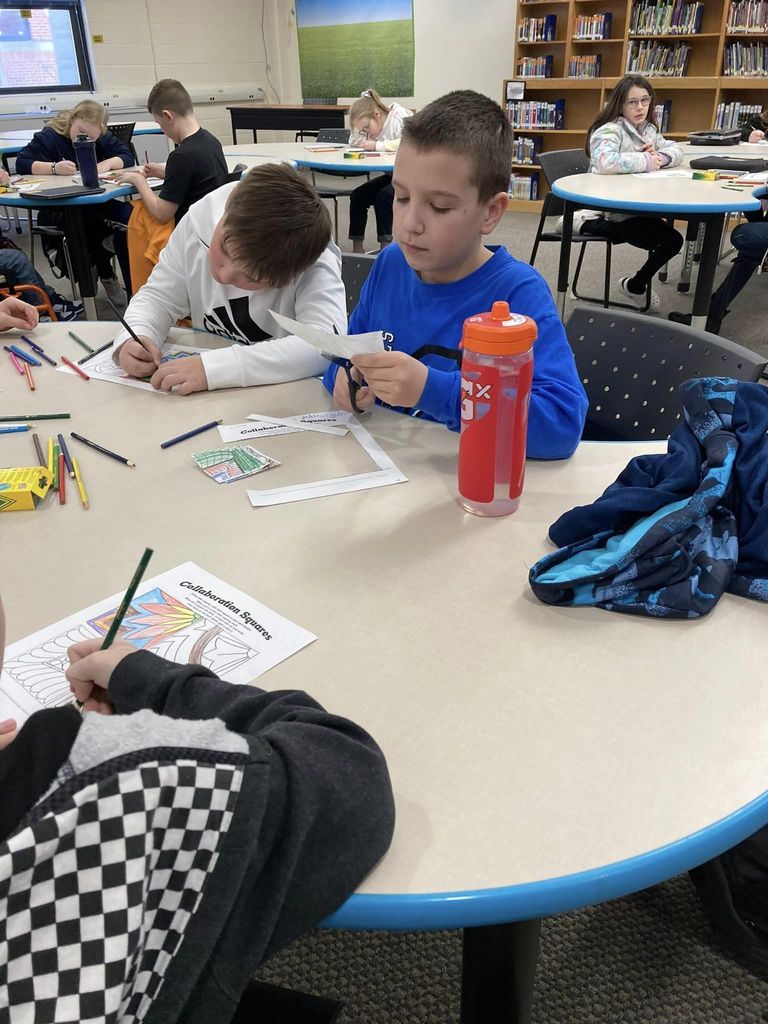 Our elementary character focus for April is.... perseverance! Check out the attached flyer for a preview of what our CES and MES students will be learning!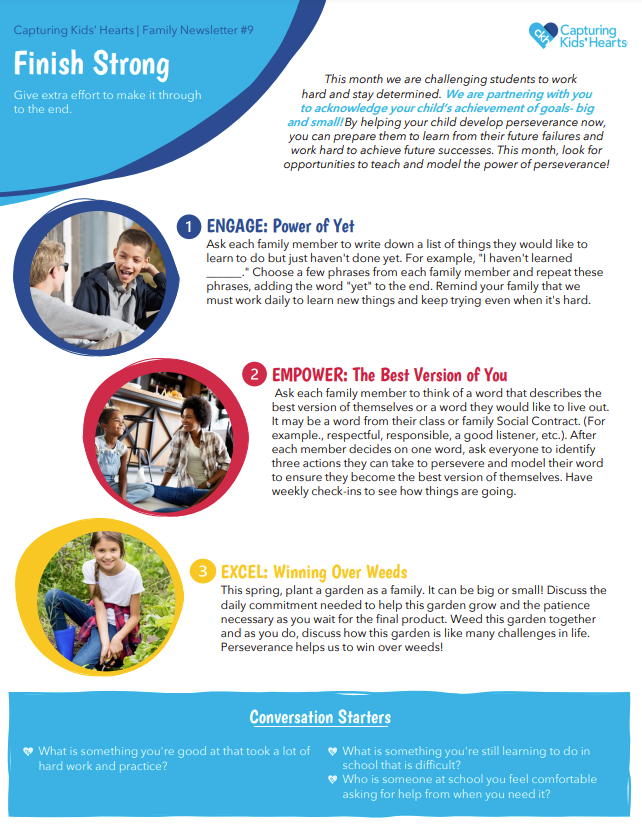 The Connected Community Schools HUB Club at Camden Middle School recently made some candy houses! Hey HGTV, call us up! We know a few future celebrity builders!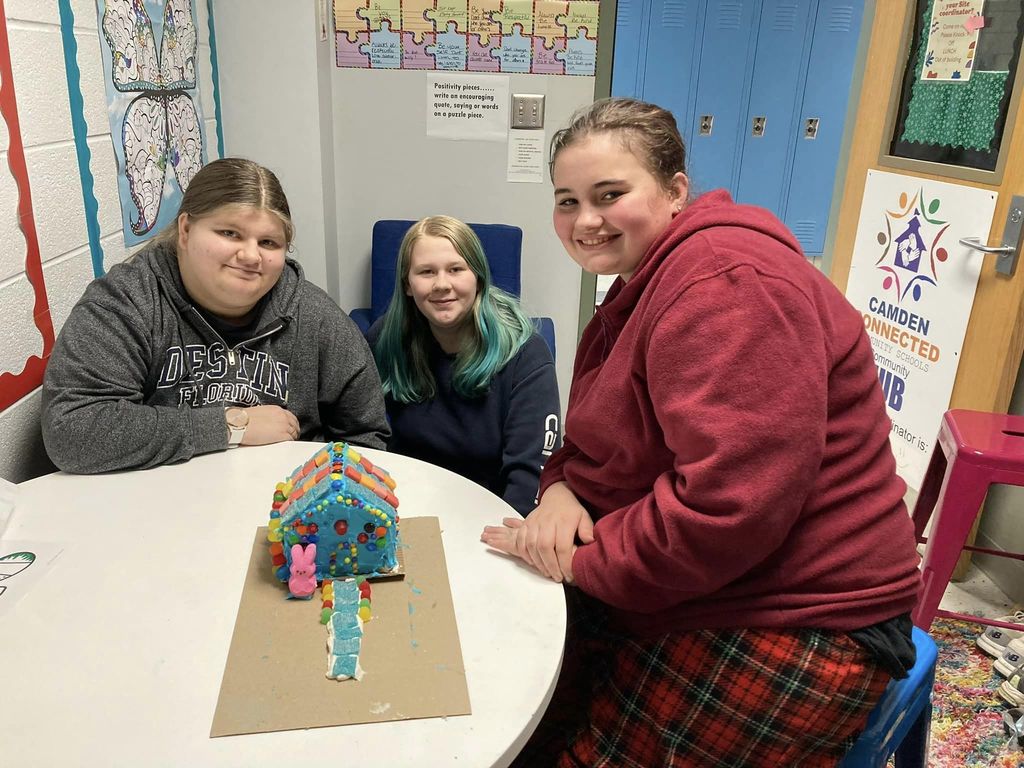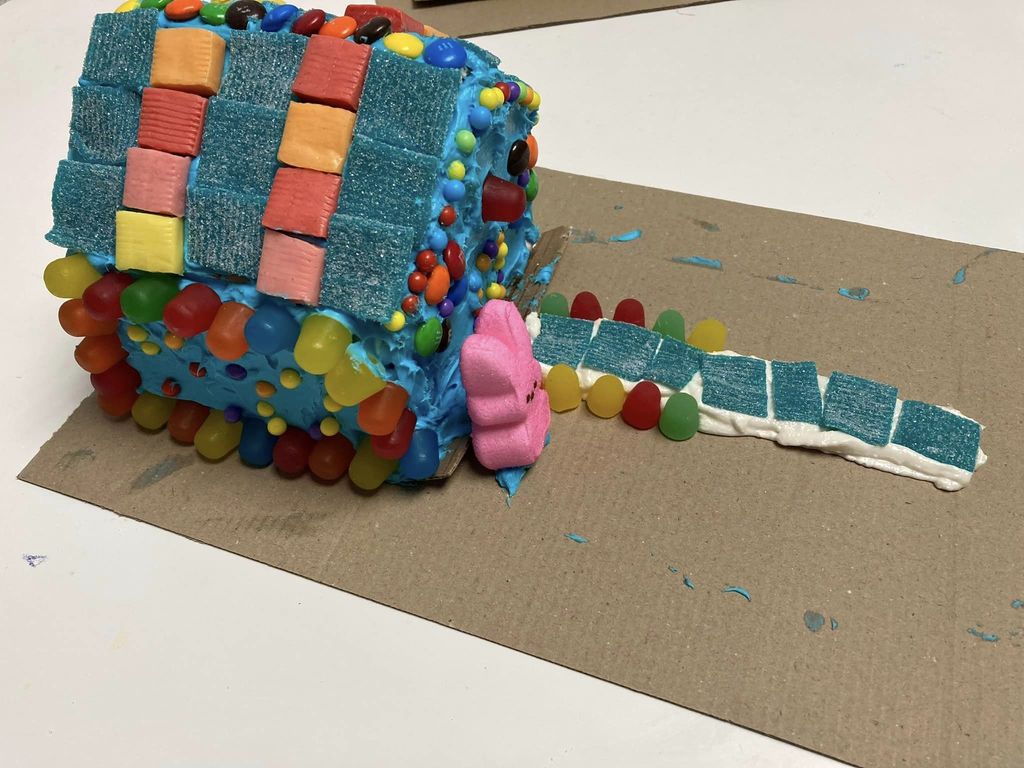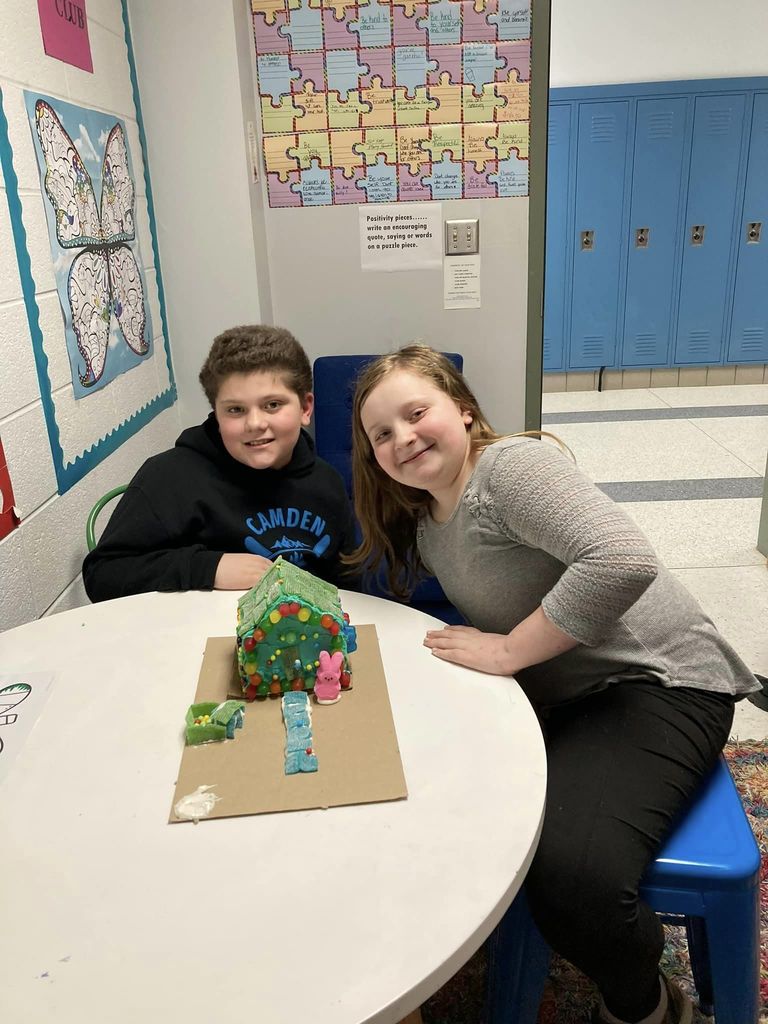 Kittie Popple's fourth graders at Camden Elementary School have been working with new Model Schools Coordinator Brad Seidman over several weeks. The students have come a long way from where they started from in using the Castle Learning platform. Mr. Seidman brought in a chocolate pizza to share with the class to celebrate their hard work!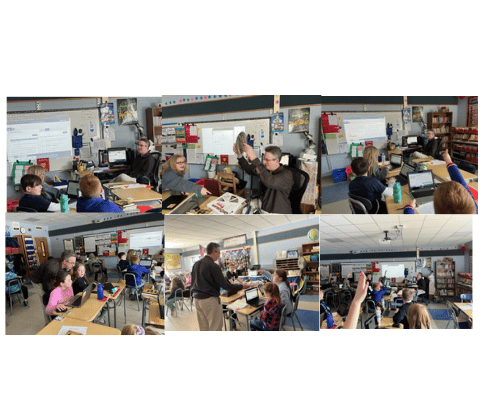 It's "Sap Season" folks! Last week, Mrs. Willson prepared an engaging lesson about where maple syrup comes for the agricultural elective class at CMS! Willson also gave the students an opportunity to taste test real maple syrup vs the cheaper table syrup found alongside it in many stores. Students were surprised by the ingredient difference!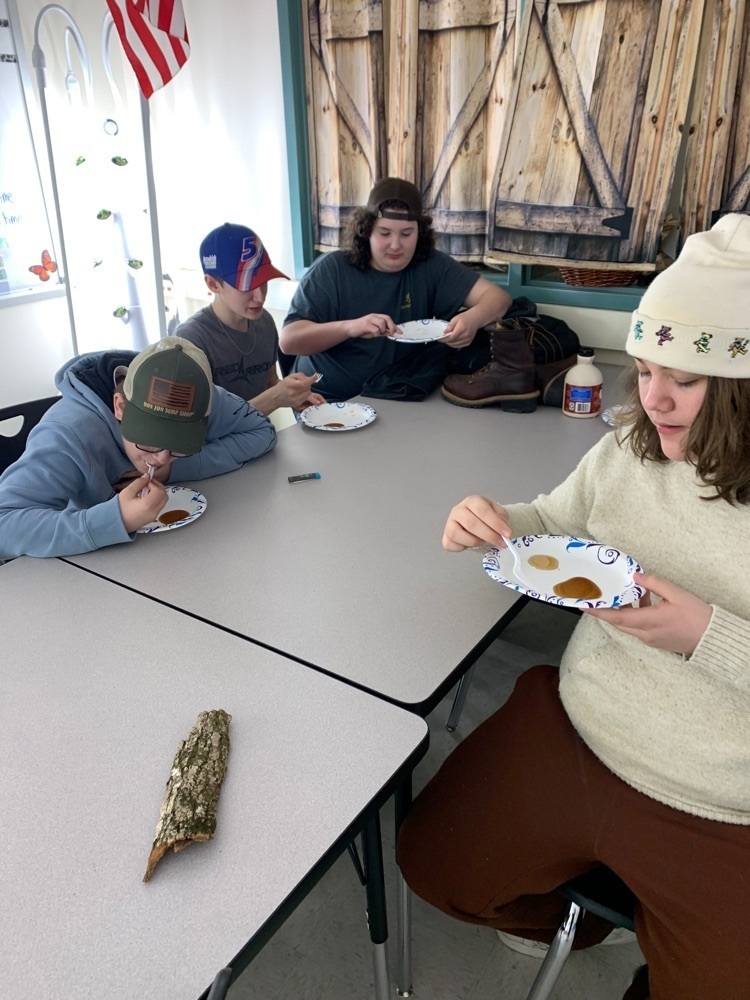 Scenes from this past weekend's Science Olympiad State Championship held at LeMoyne College, as provided by CHS Principal Christopher Centner! While the Blue Devils were up against some very challenging competition, their commitment to the task at hand and willingness to represent Camden to the highest degree should be commended! Let's give them a (digital) round of applause!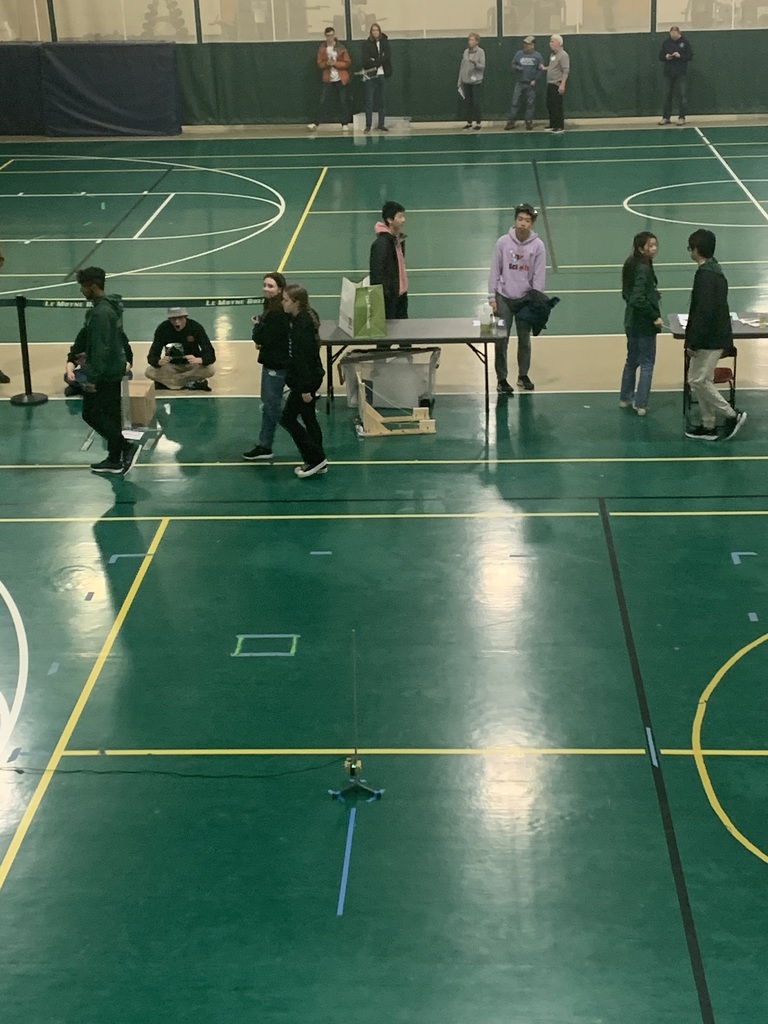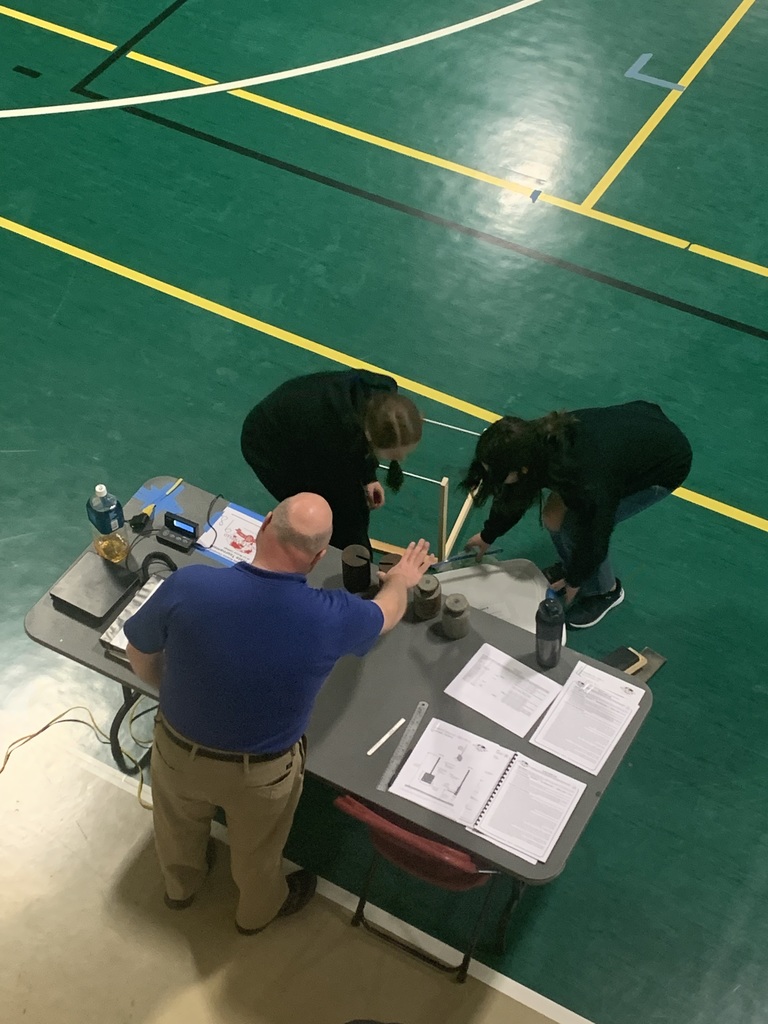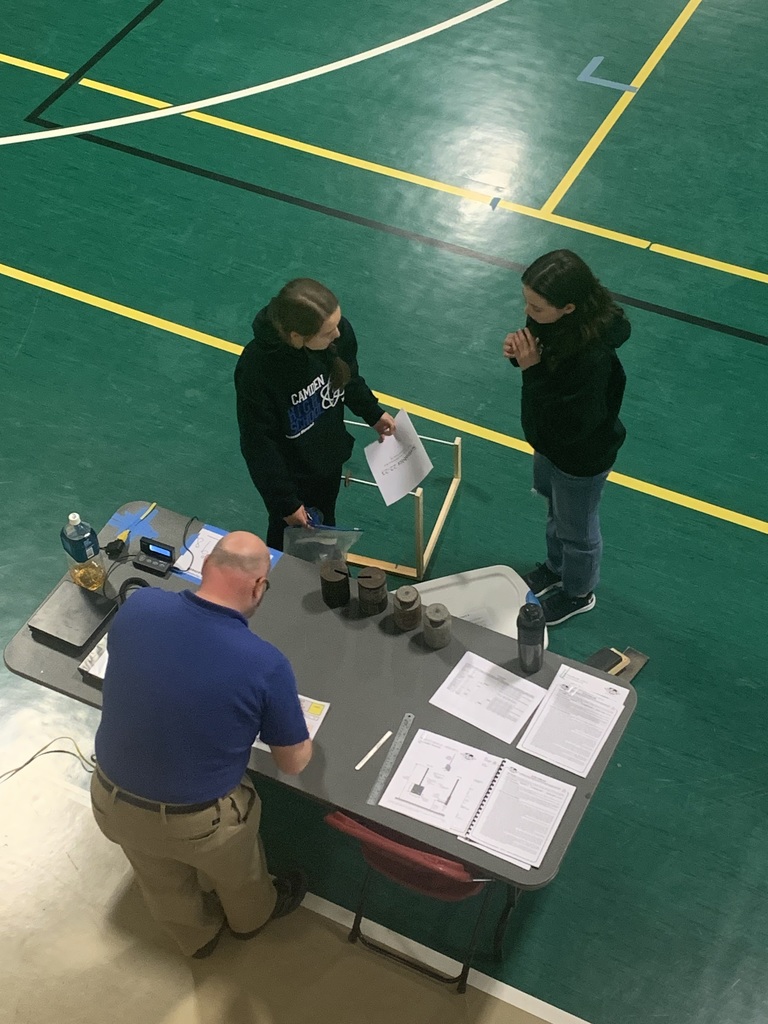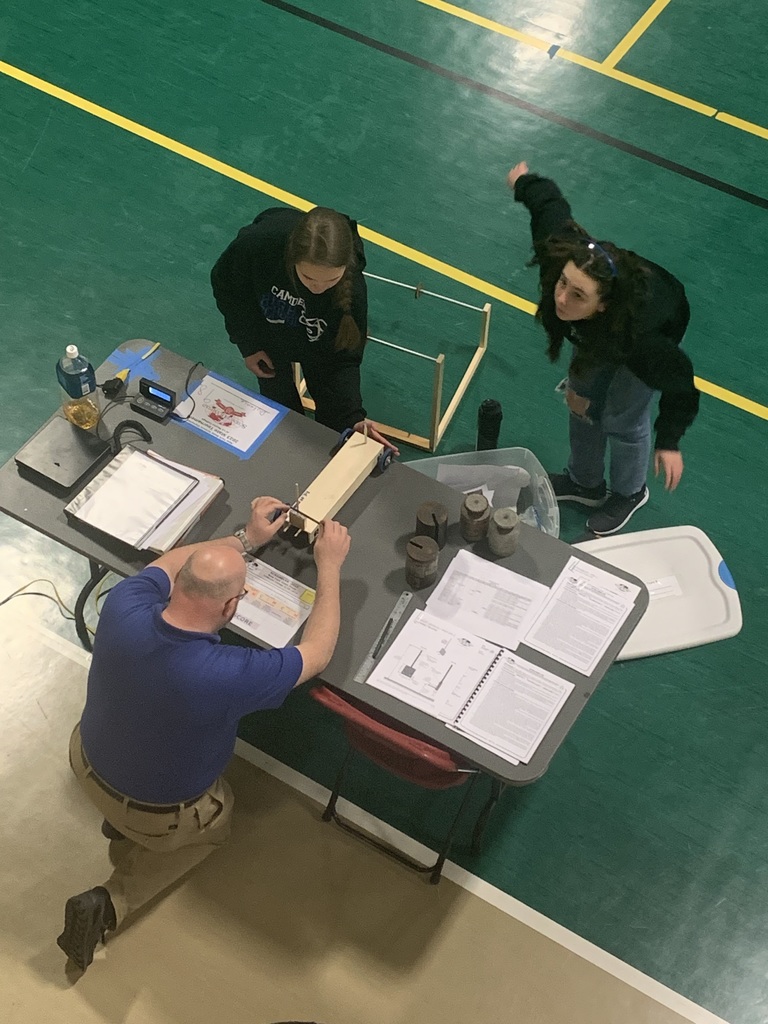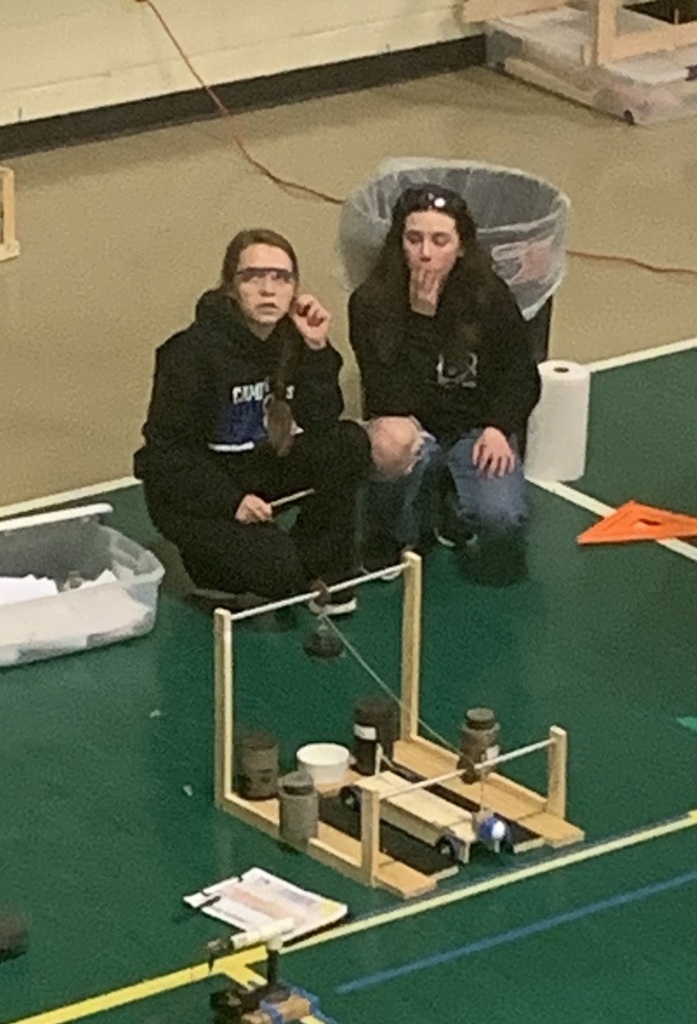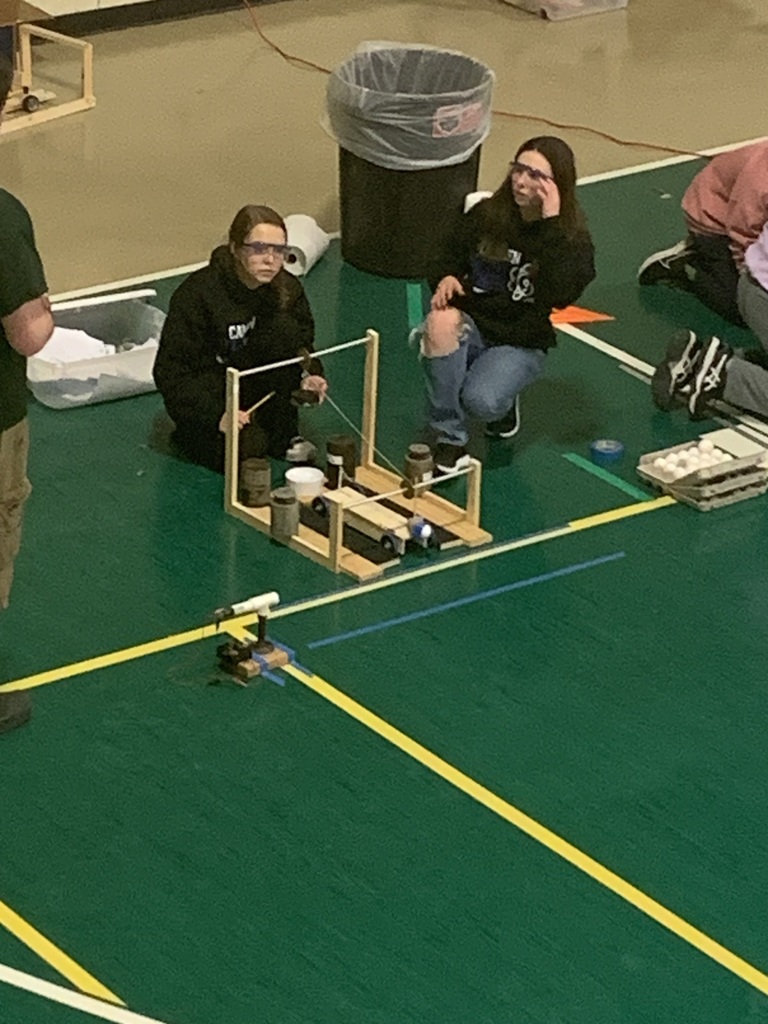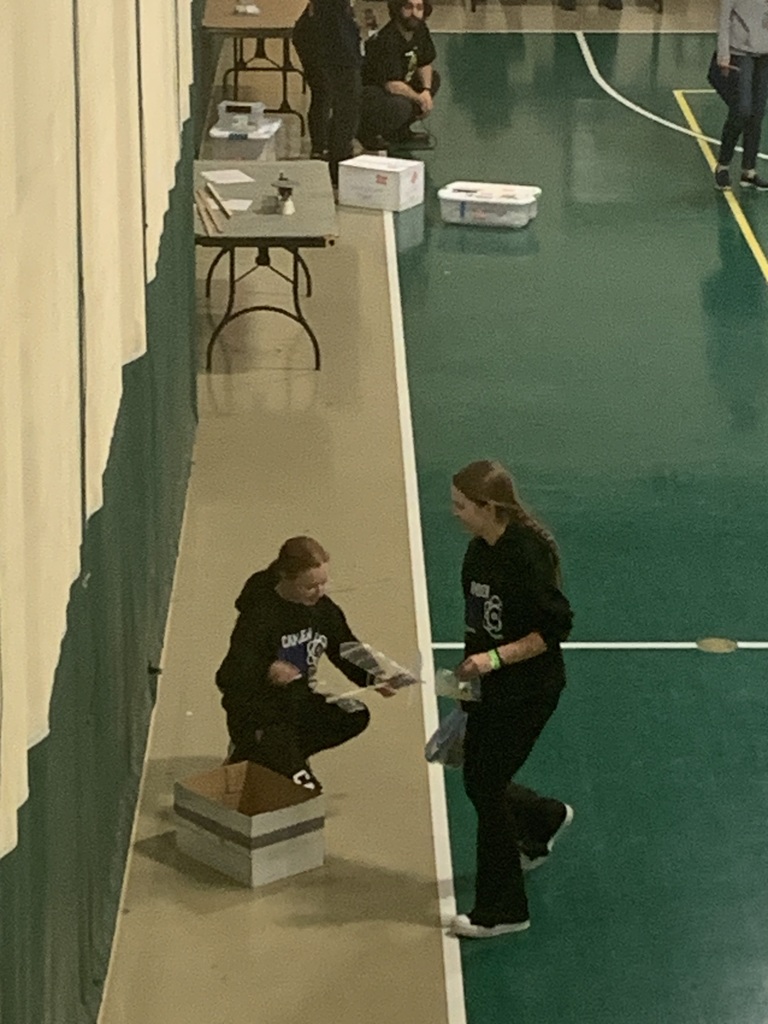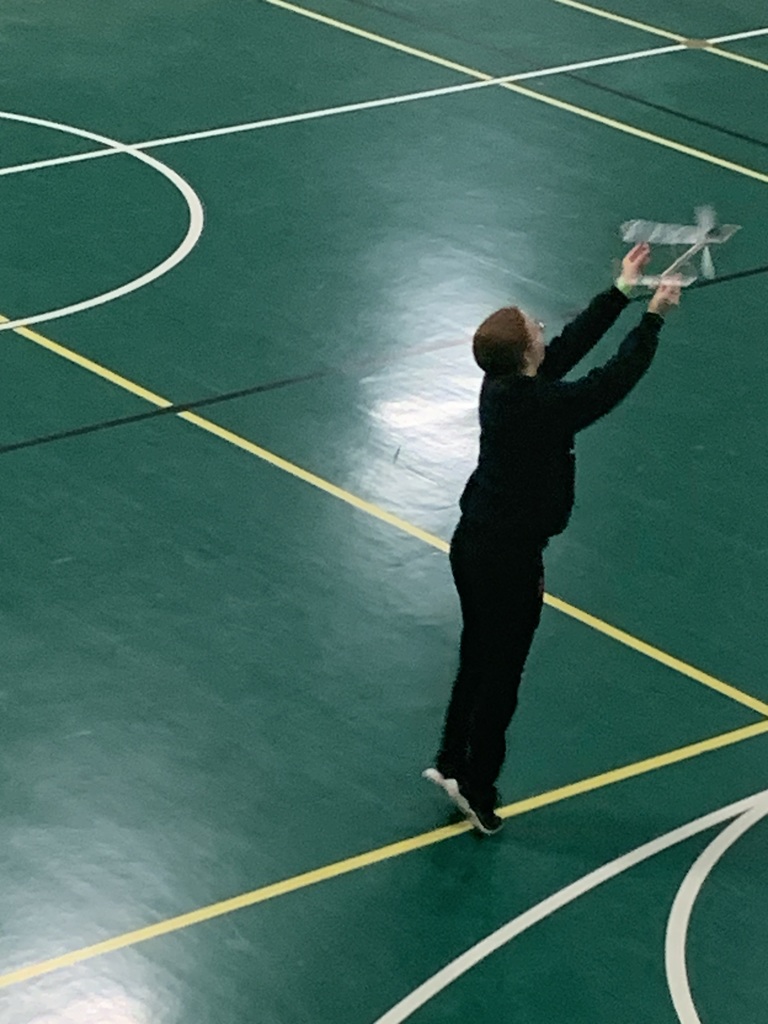 Students in the Camden Elementary library recently went on a "Virtual Reality Field Trip" using Google Expeditions. They learned about habitats, international landmarks, and cities around the world, all from the comfort of our CES library! Special thanks to our own Erica Thomas for this submission!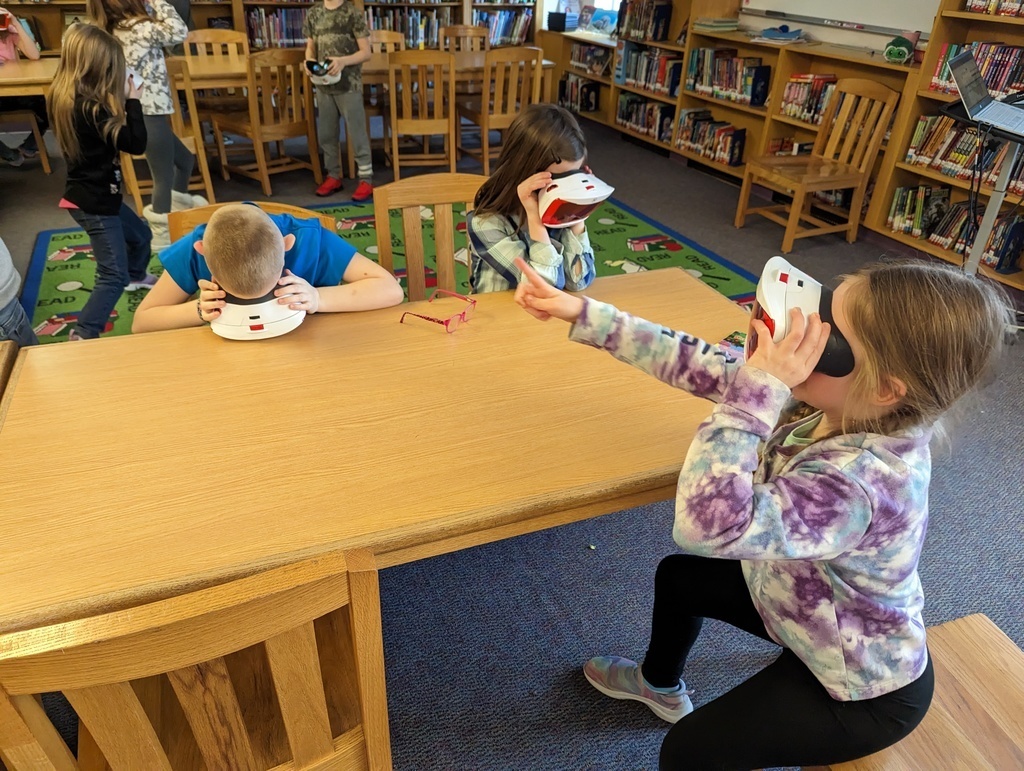 Attention all CES, CMS, and MES Families! Join us for our district-wide Title One Reading Extravaganza on Wednesday, April 5th! See the flyer below for more information!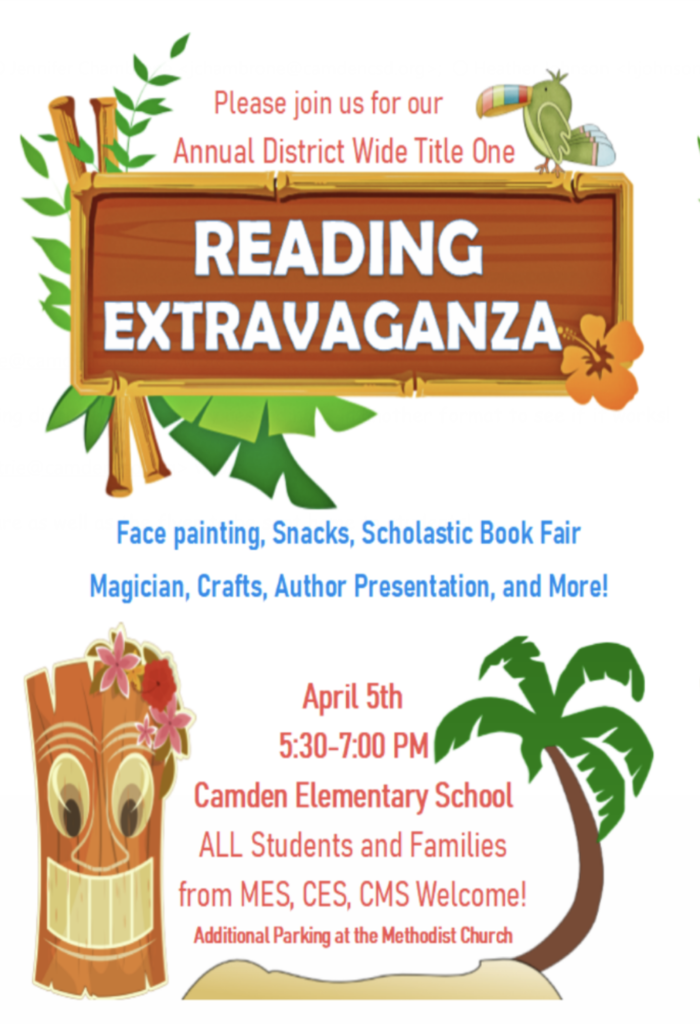 This fundraiser is today!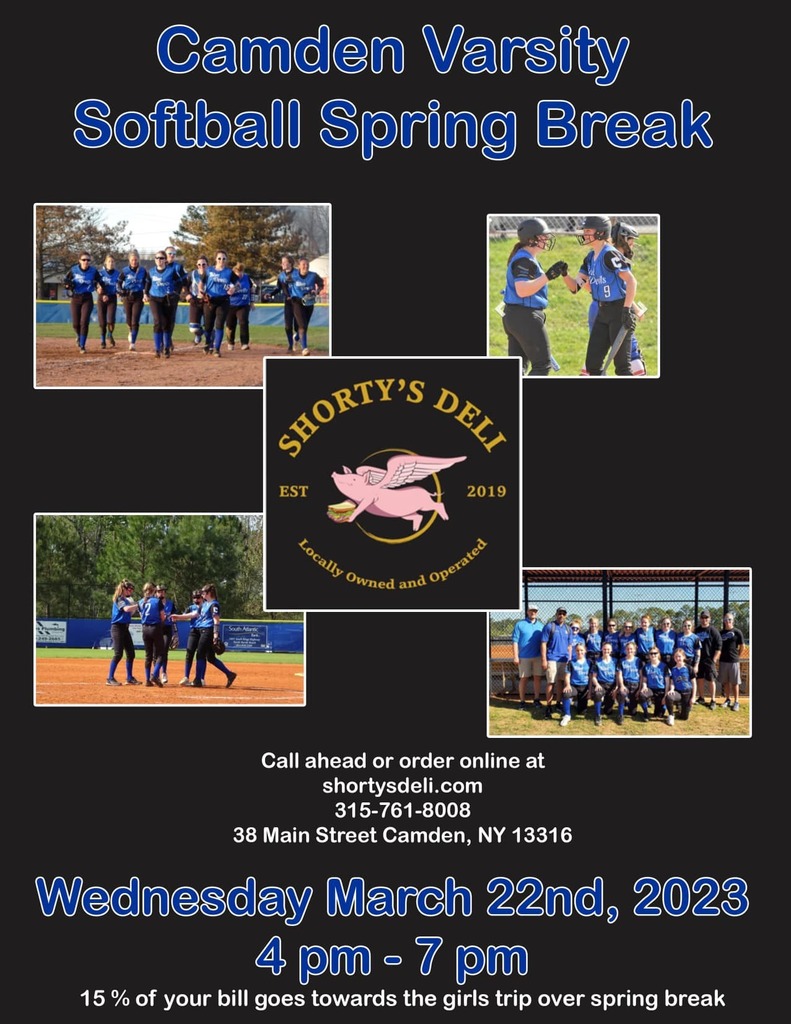 Two members of the Madison-Oneida BOCES team brought their expertise to our staff in the Camden Central School District as part of our superintendent's conference day on Friday, March 17th. During morning sessions, Staff and Curriculum Development Specialist Becky Copp led the District's special education staff in a discussion about the latest updates to testing accommodations for students with disabilities. During the afternoon sessions, Camden hosted Media Librarian Cathi Brewer from the MOBOCES School Library System. Brewer showcased the ClickView and Swank Streaming products available through the SLS during two sessions for teachers. Clickview offers short and engaging educational content for teachers at all grade levels, while Swank Streaming offers thousands of fully-licensed, full-length feature films curated exclusively for educators. We are so fortunate to have tremendous regional leadership to learn from!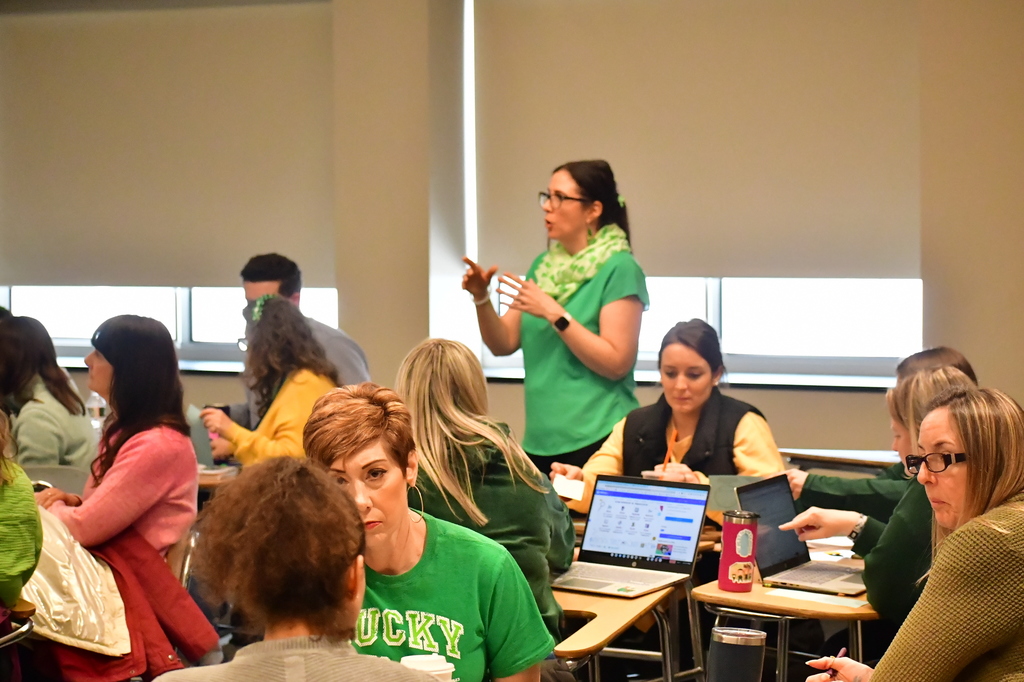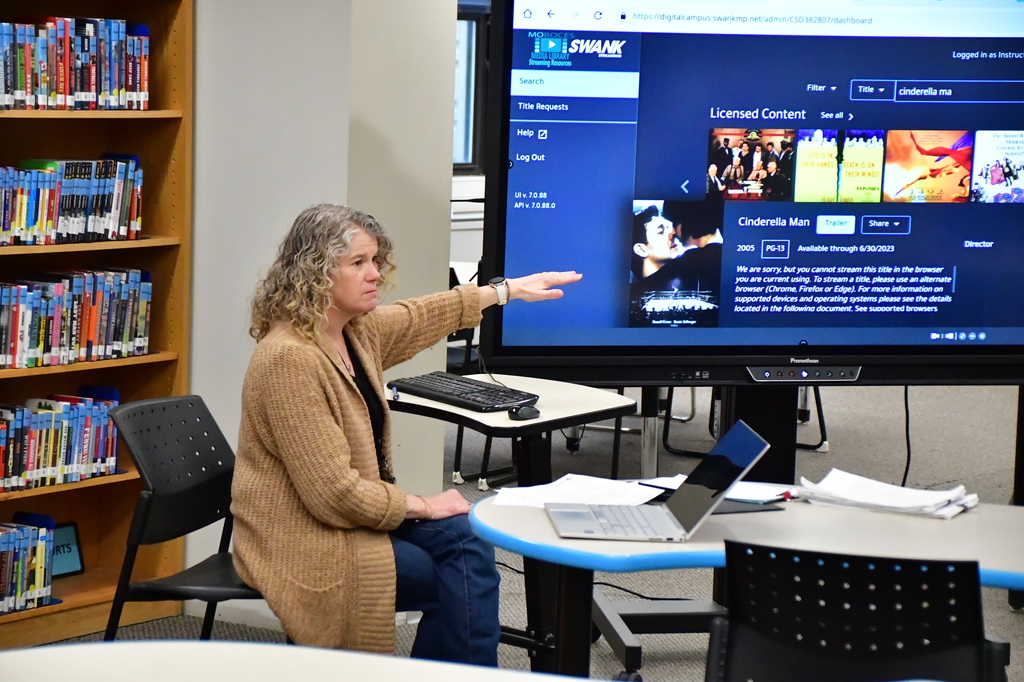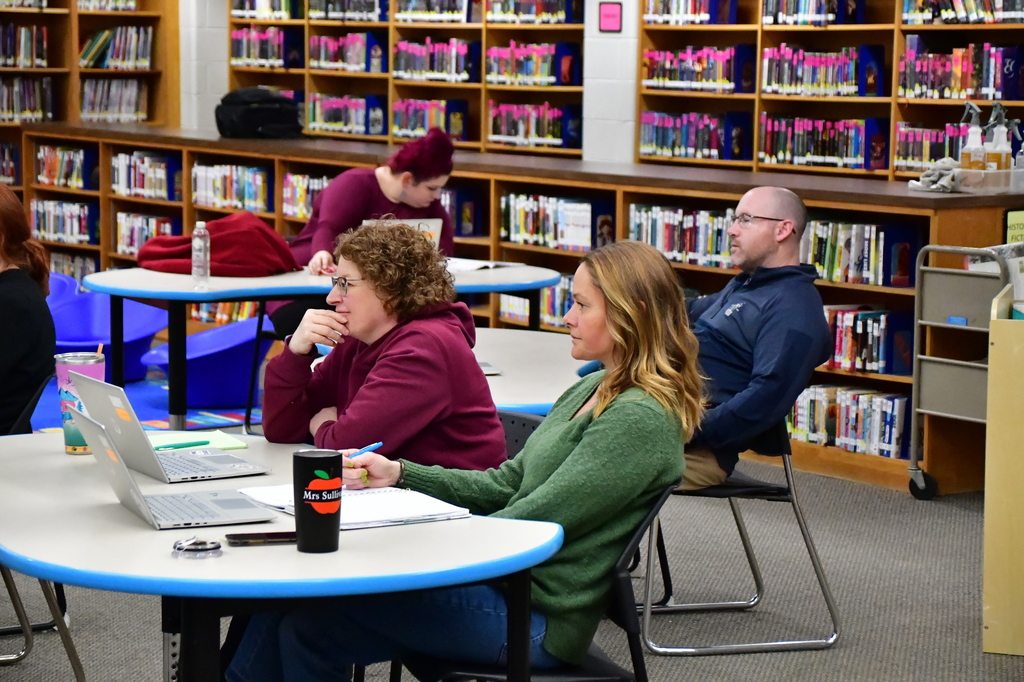 Over the weekend, Camden had the honor and privilege of hosting the Madison County Music Educators' Association's All-County Festival! Congratulations to all of the performers on a wonderful festival weekend!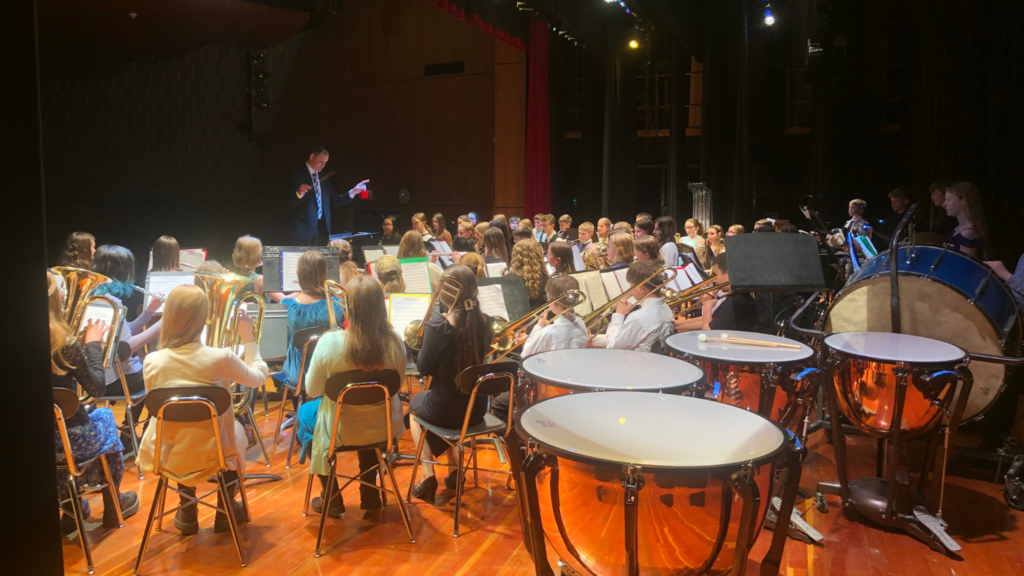 Here are a few glimpses behind the scenes of the Camden Odyssey of the Mind team during preparation and competition last week! Look for a full story on the team's preparation for states, coming soon on camdenschools.org!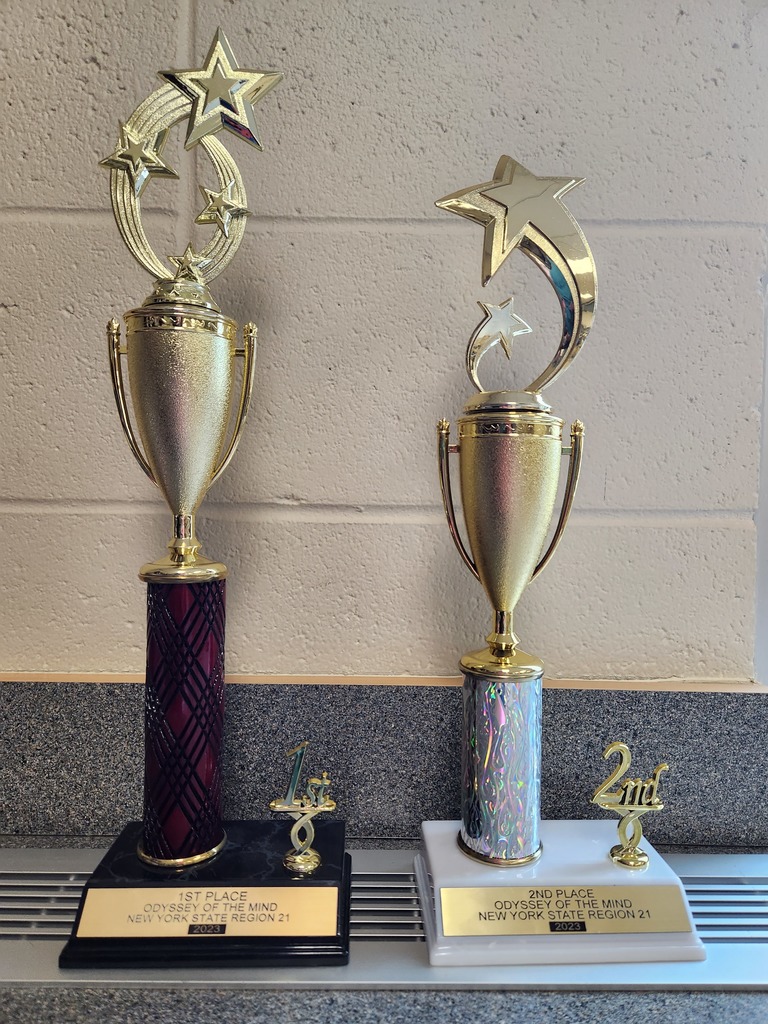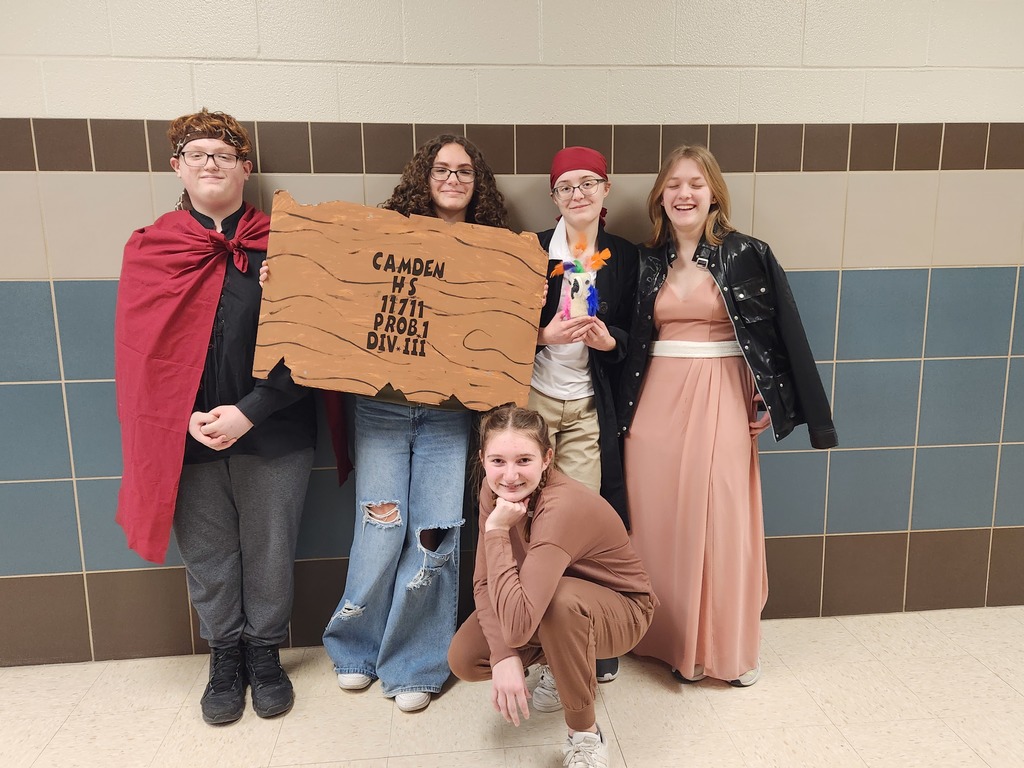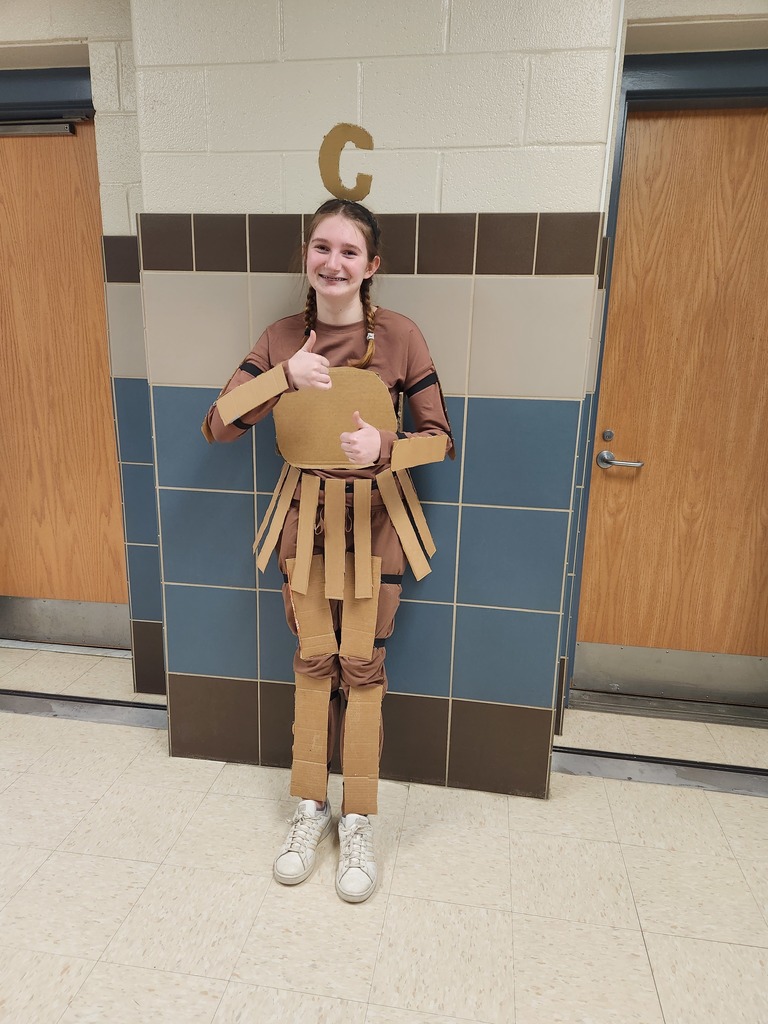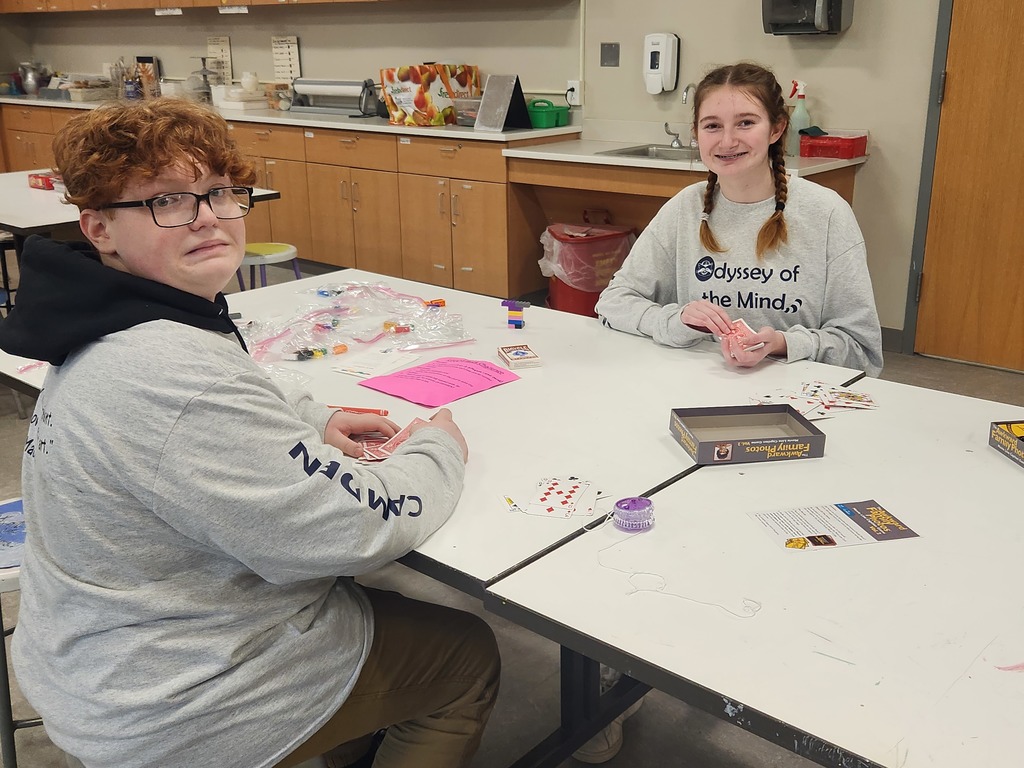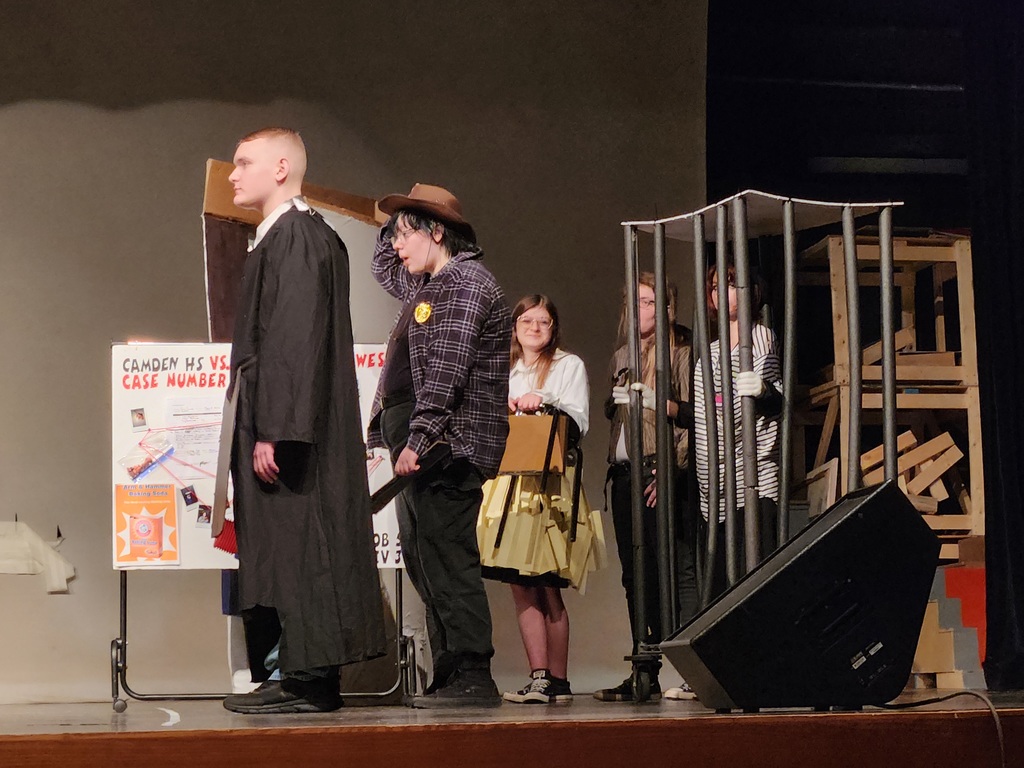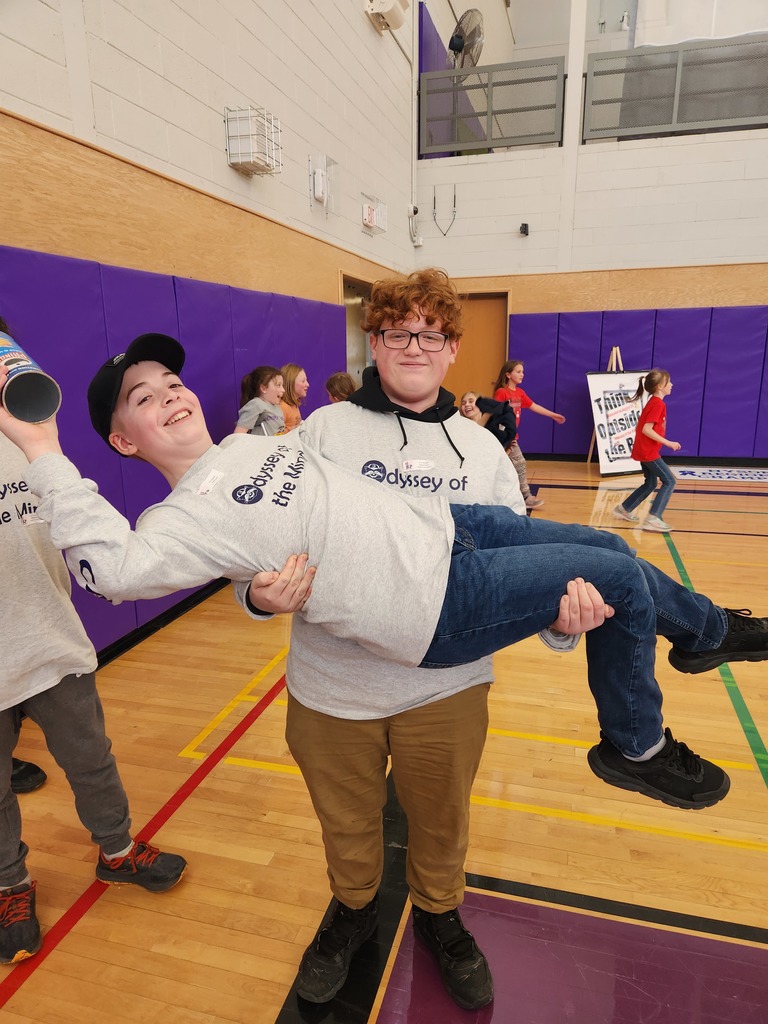 What is yellow or orange and has 100 petals? MARIGOLDS! Students in the CMS agriculture elective learned the history and uses of marigolds on Thursday, March 16th. Students had the opportunity to start growing their own marigolds, which they can hopefully take home later in the school year!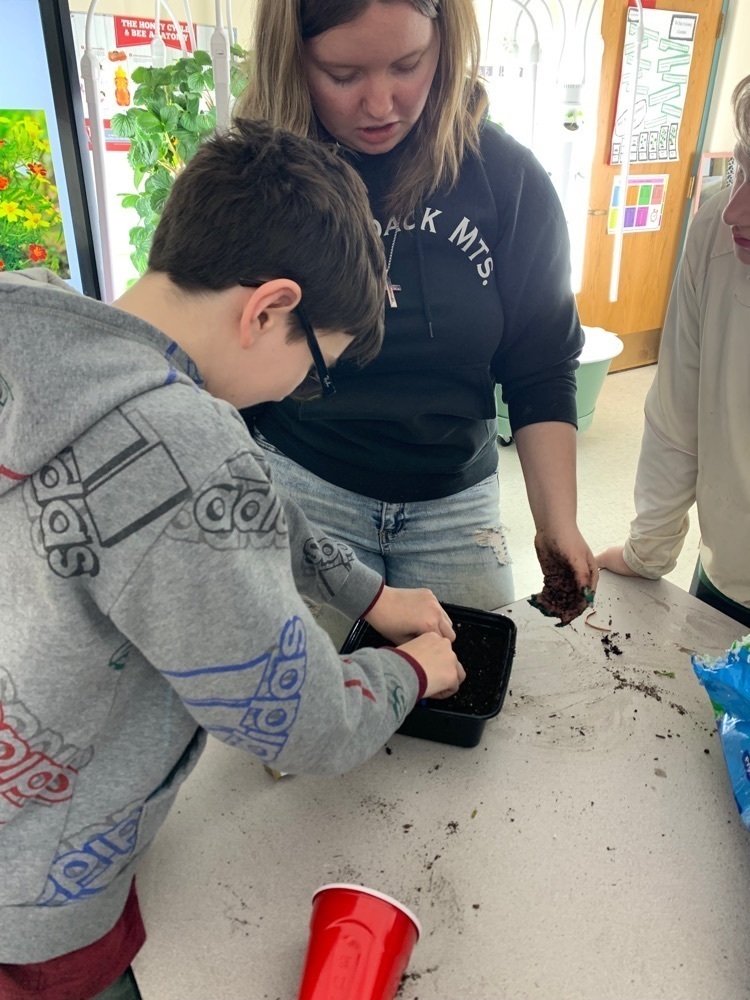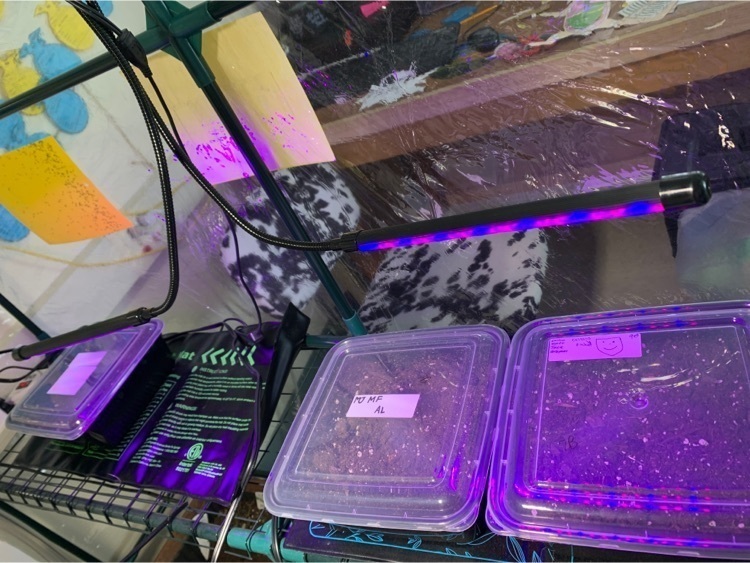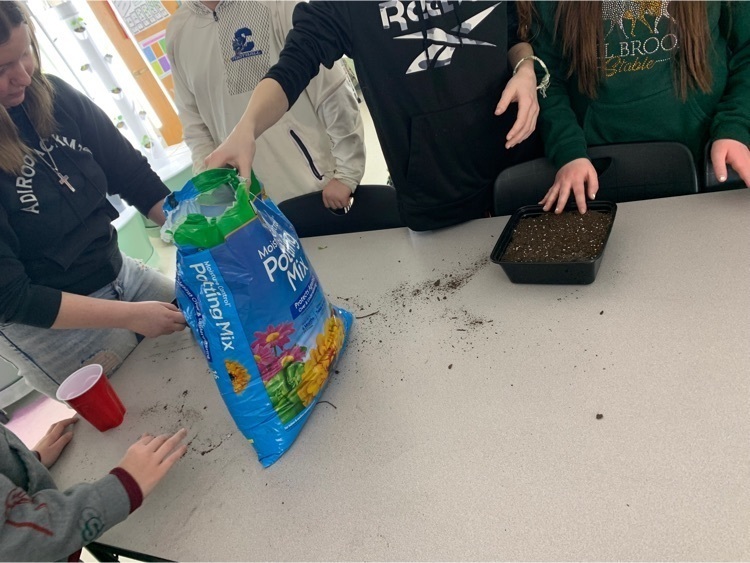 The celebration may have happened early this year, but that didn't put a damper on the fun as Camden Elementary School celebrated St. Patrick's Day this week! We hope you have a wonderful day, and a wonderful weekend!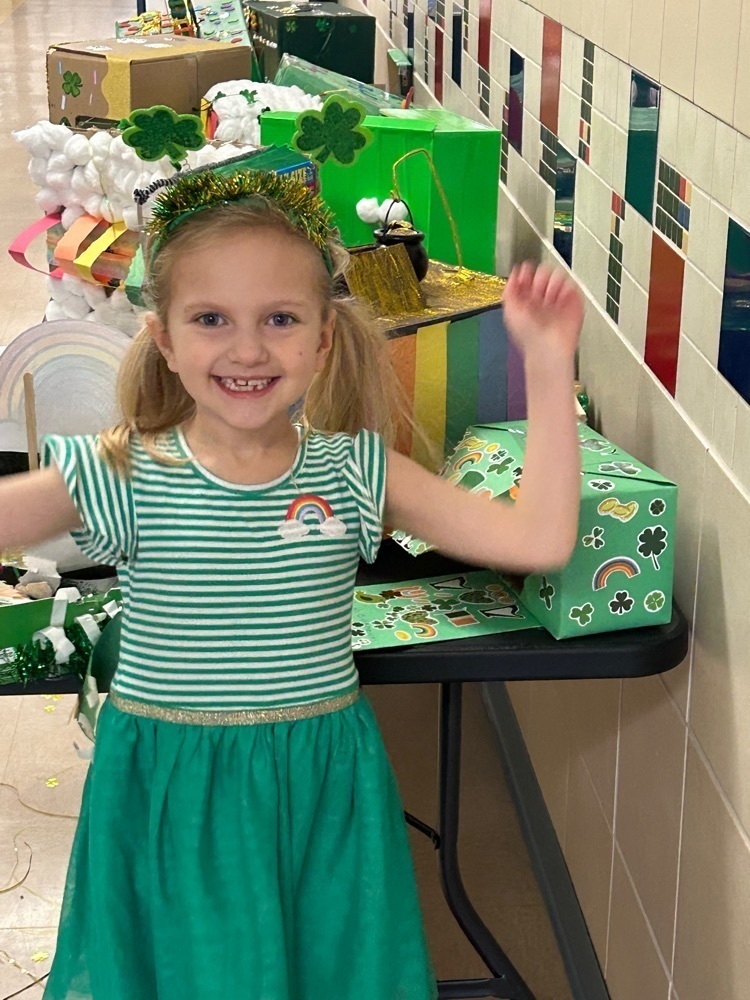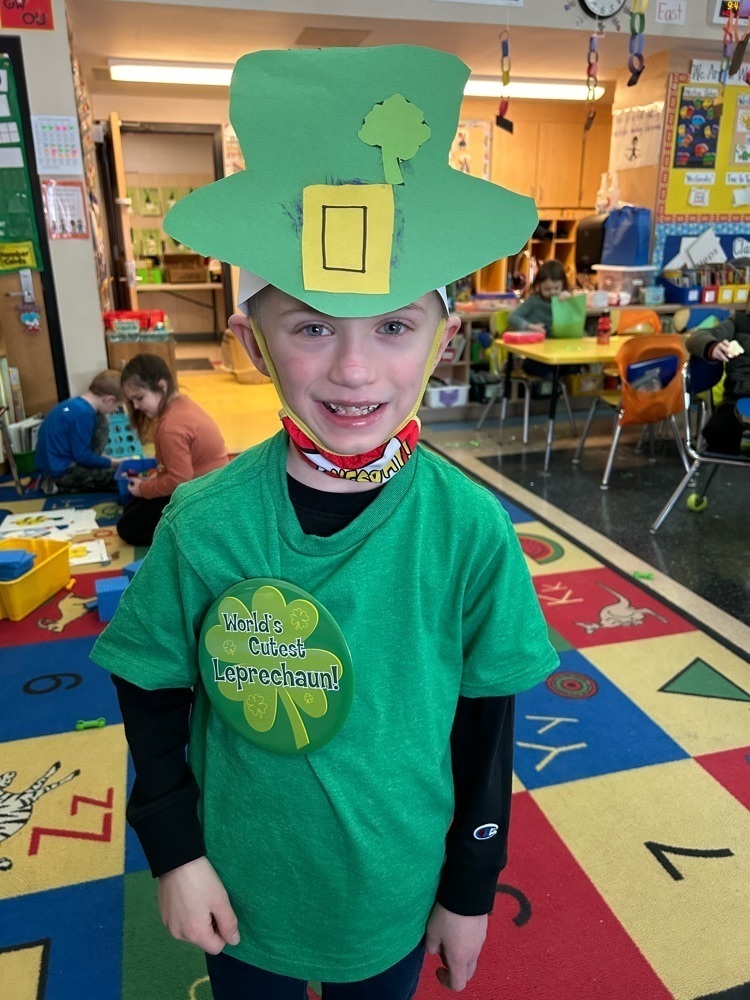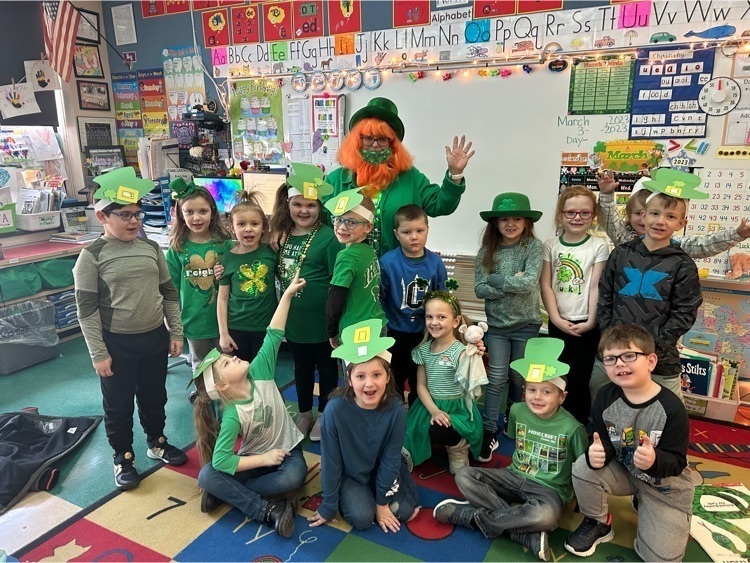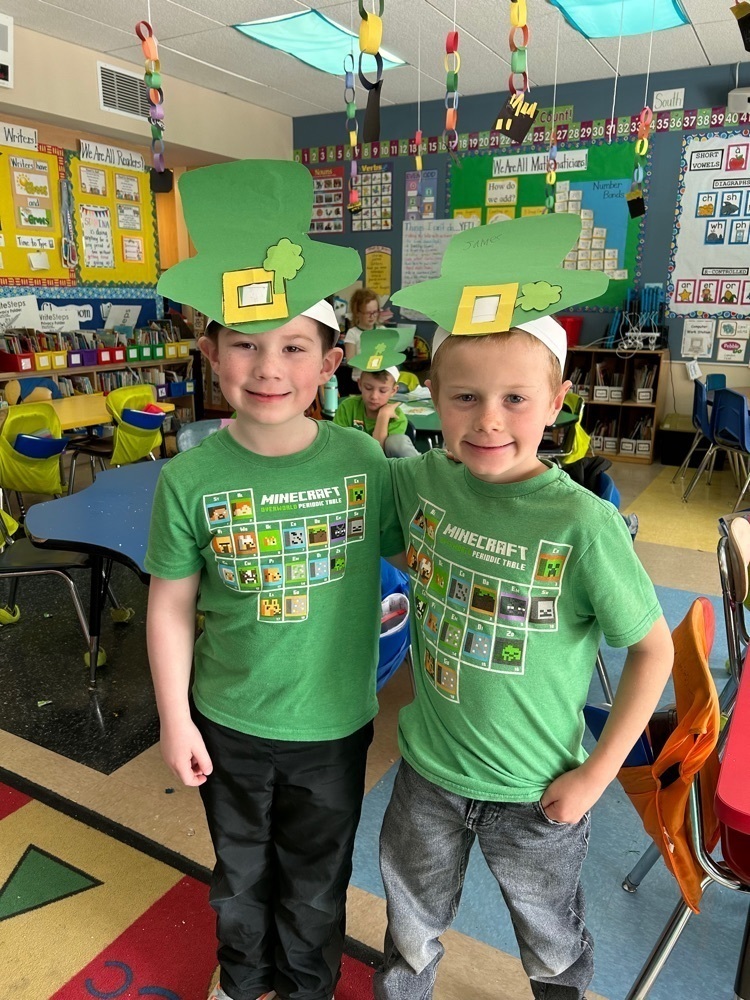 Good luck to the Camden High School Science Olympiad team at the state championships! Go Blue Devils!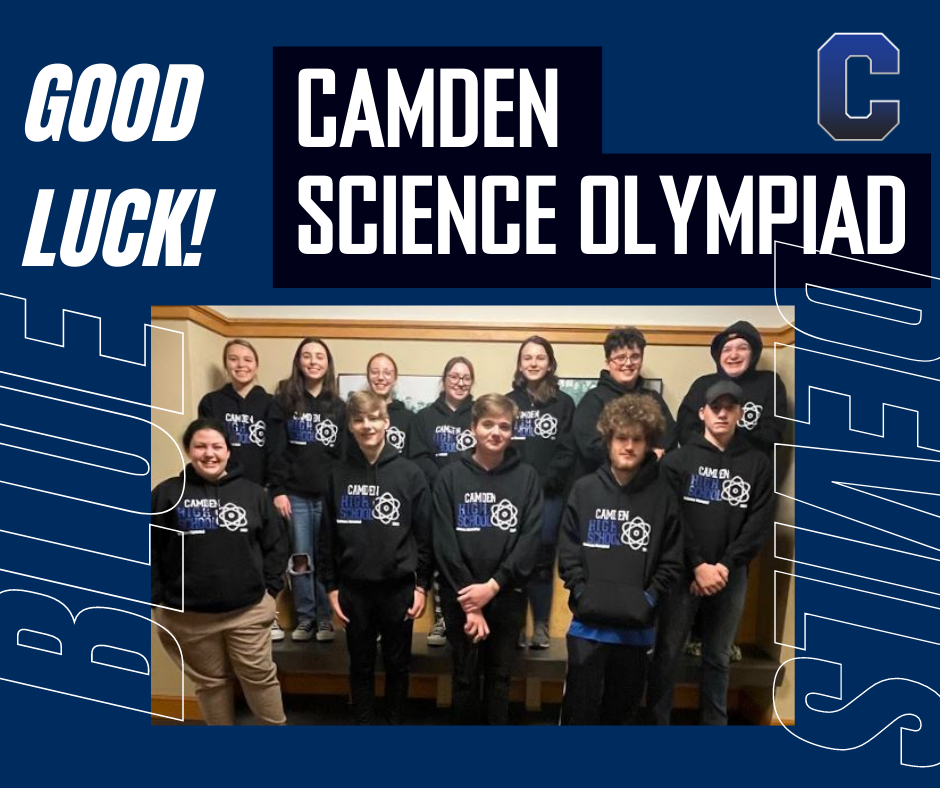 Three members of the Camden boys' varsity basketball team have been selected to the Tri-Valley League's Pioneer Division All-Star Teams for the 2022-23 season. Congratulations to Ryan Leos and Connor Dean on their first team selections, and to Isaac Lynch on his honorable mention honors!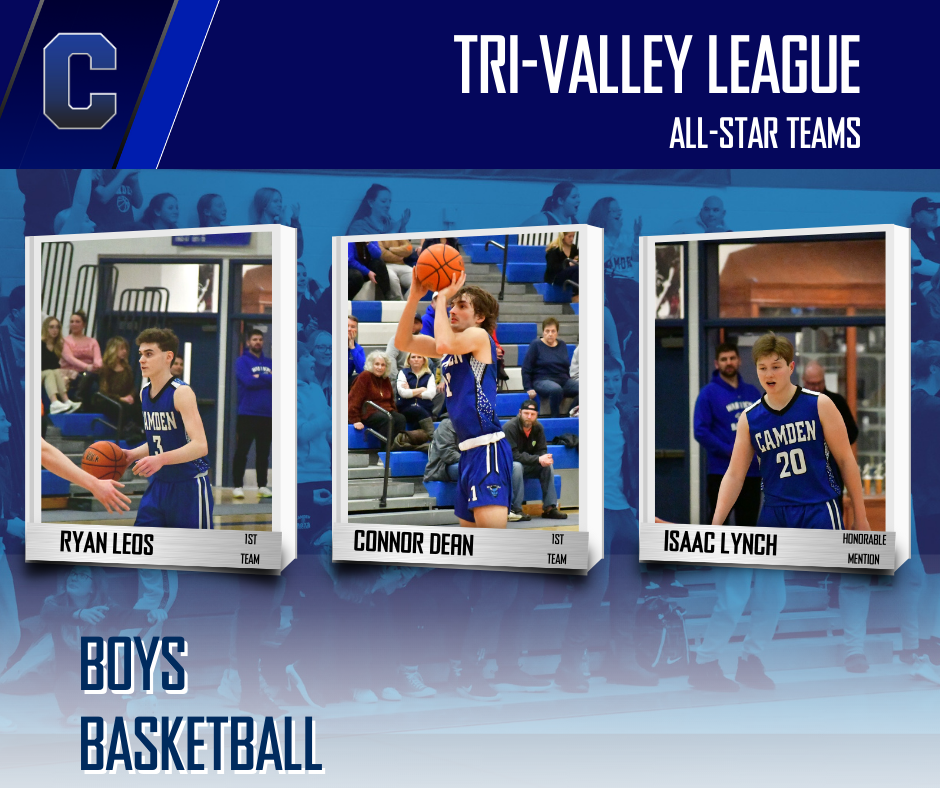 Need an idea for a kids' activity today, or on an upcoming day off? Check out these ideas submitted by McConnellsville Art Teacher, Miss Desiree Lis!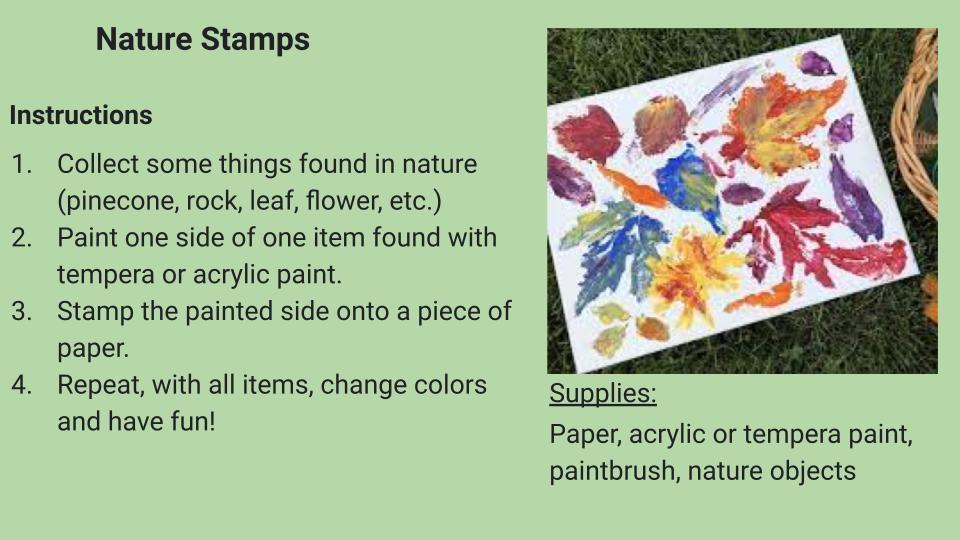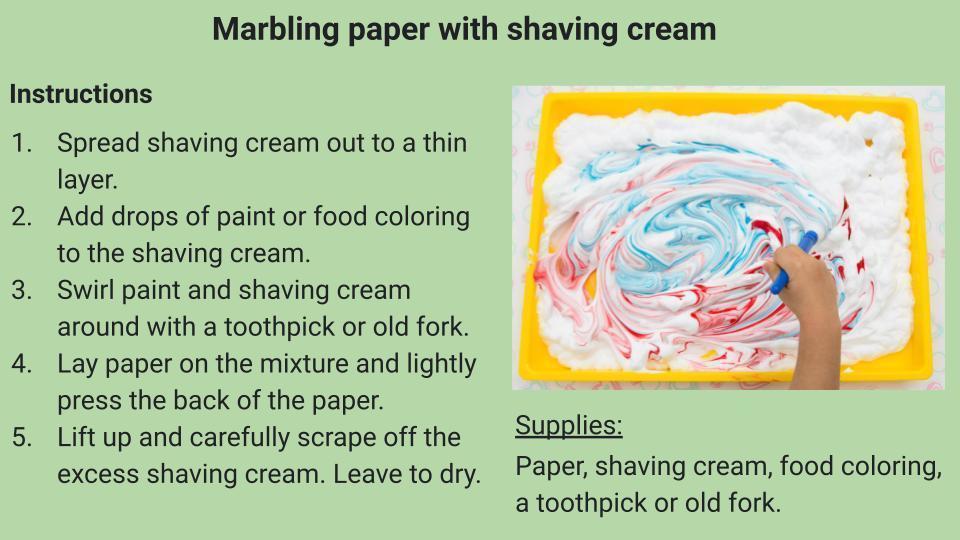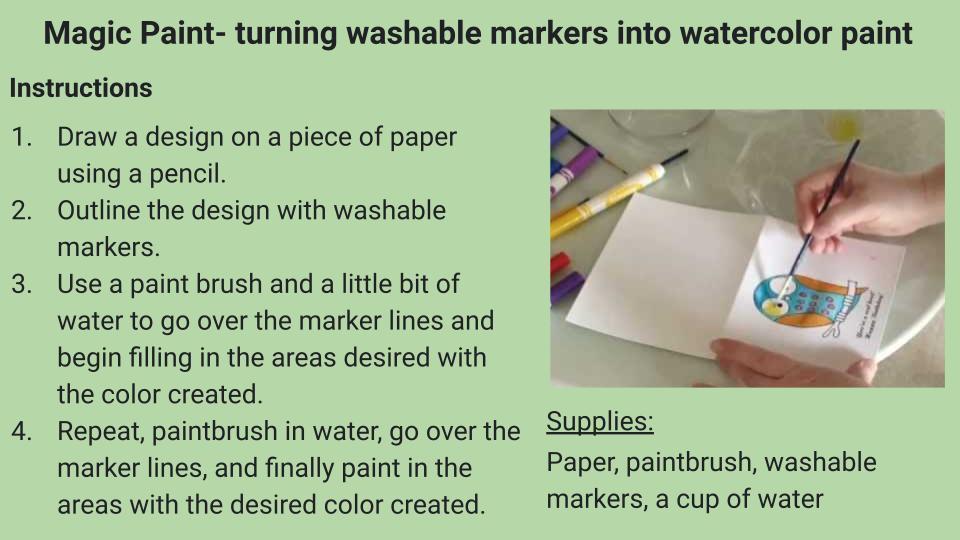 Professional development continues here at Camden High School, where teachers are learning about the advanced features of their promethean boards!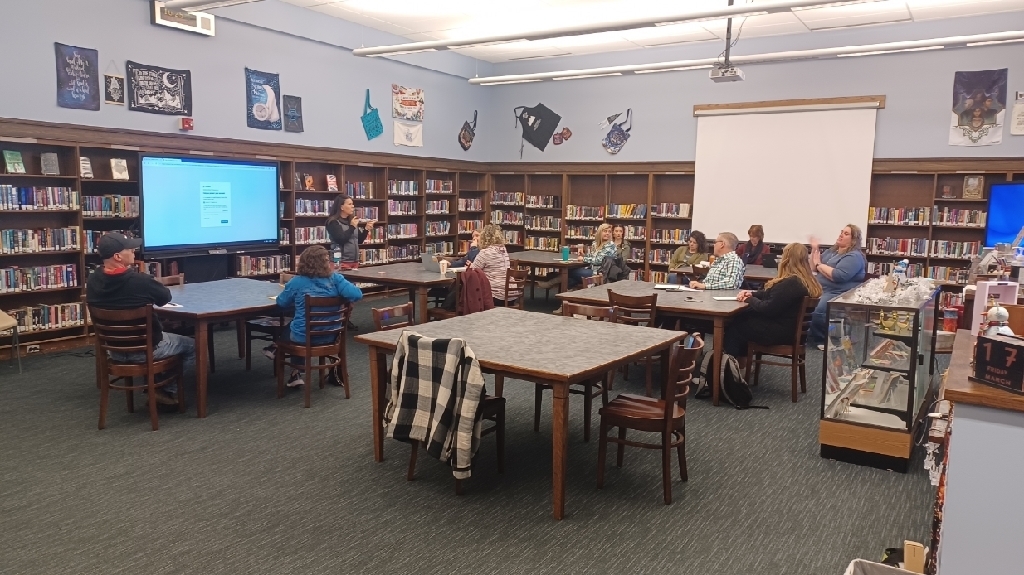 Mrs. Johnson's fifth-grade reading class at CMS made a leprechaun and a rainbow-filled pot of gold earlier this week! Have a happy and safe St. Patrick's Day!